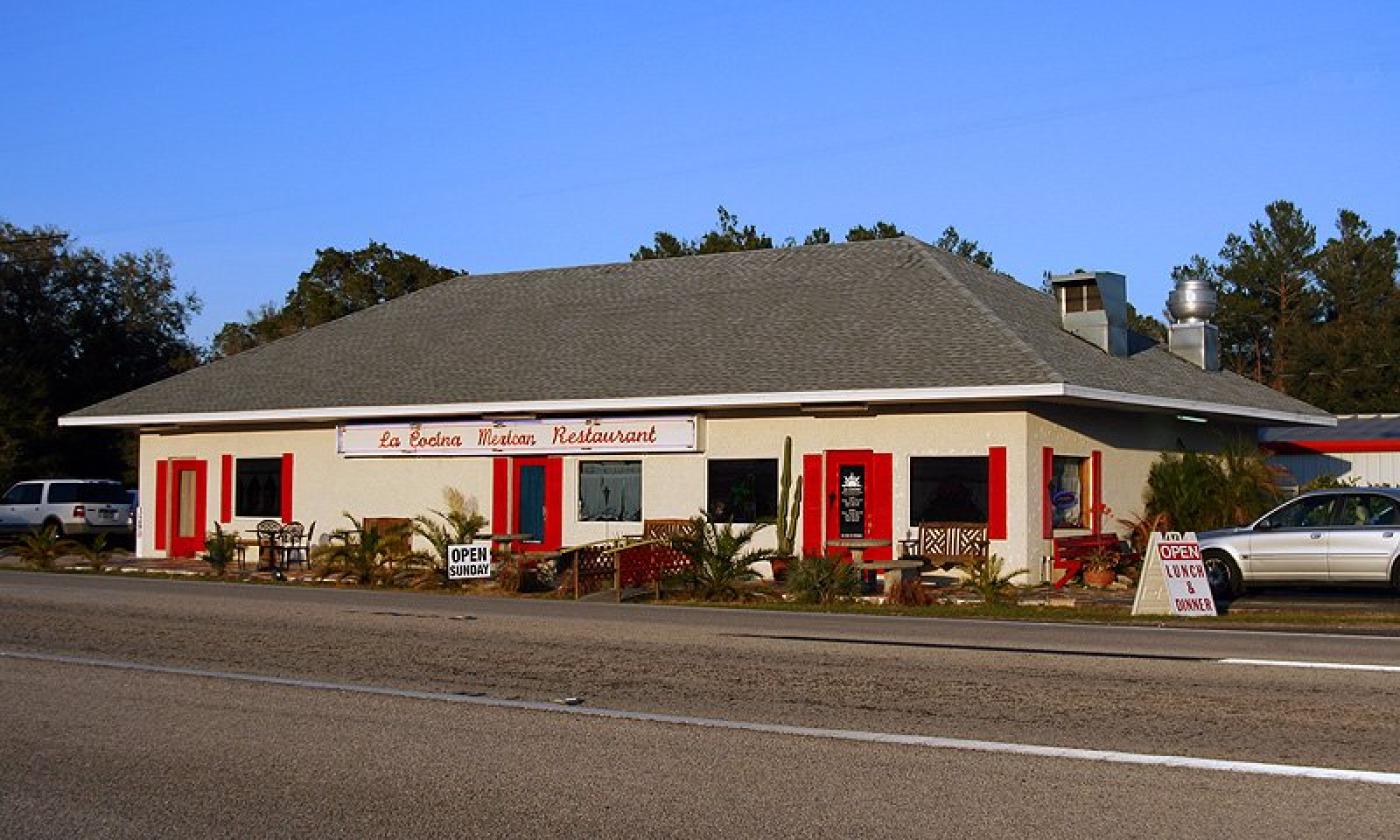 Mon - Thu:
11:30 am - 9:00 pm
La Cucina is open from 11:30 a.m. to 2:30 p.m. on Monday - Friday, and again from 5 until 9 p.m. (10 p.m. on Friday)
La Cocina Mexican Restaurant offers authentic Mexican cuisine just south of St. Augustine on Route One. Owner Andres Soto has created a bright colorful interior and Chef Noberto Jaramillo provides an equally colorful and enticing menu of Mexican dishes.
Appetizers include stuffed avocado, queso fundito, and molecajete. Main courses include traditional enchiladas, chili relleno with stuffed poblano peppers on yellow rice, and Vera Cruz-styled red snapper.
Brightly painted murals adorn the walls, and a distinct Mexican flair is carried throughout the restaurant. This restaurant is open for lunch and dinner, seven days a week. Catering services are also available.
During the weekdays, La Cocina is open from 11:30 a.m.-2:30 p.m. for lunch, and from 5 to 9 p.m. for dinner on Monday - Thursday. They stay open until 10:00 pm. on Friday. On the weekends, they open an noon and remain open until 10:00 p.m. on Saturday, and until 8:00 p.m. on Sunday.
Mon - Thu:
11:30 am - 9:00 pm
La Cucina is open from 11:30 a.m. to 2:30 p.m. on Monday - Friday, and again from 5 until 9 p.m. (10 p.m. on Friday)