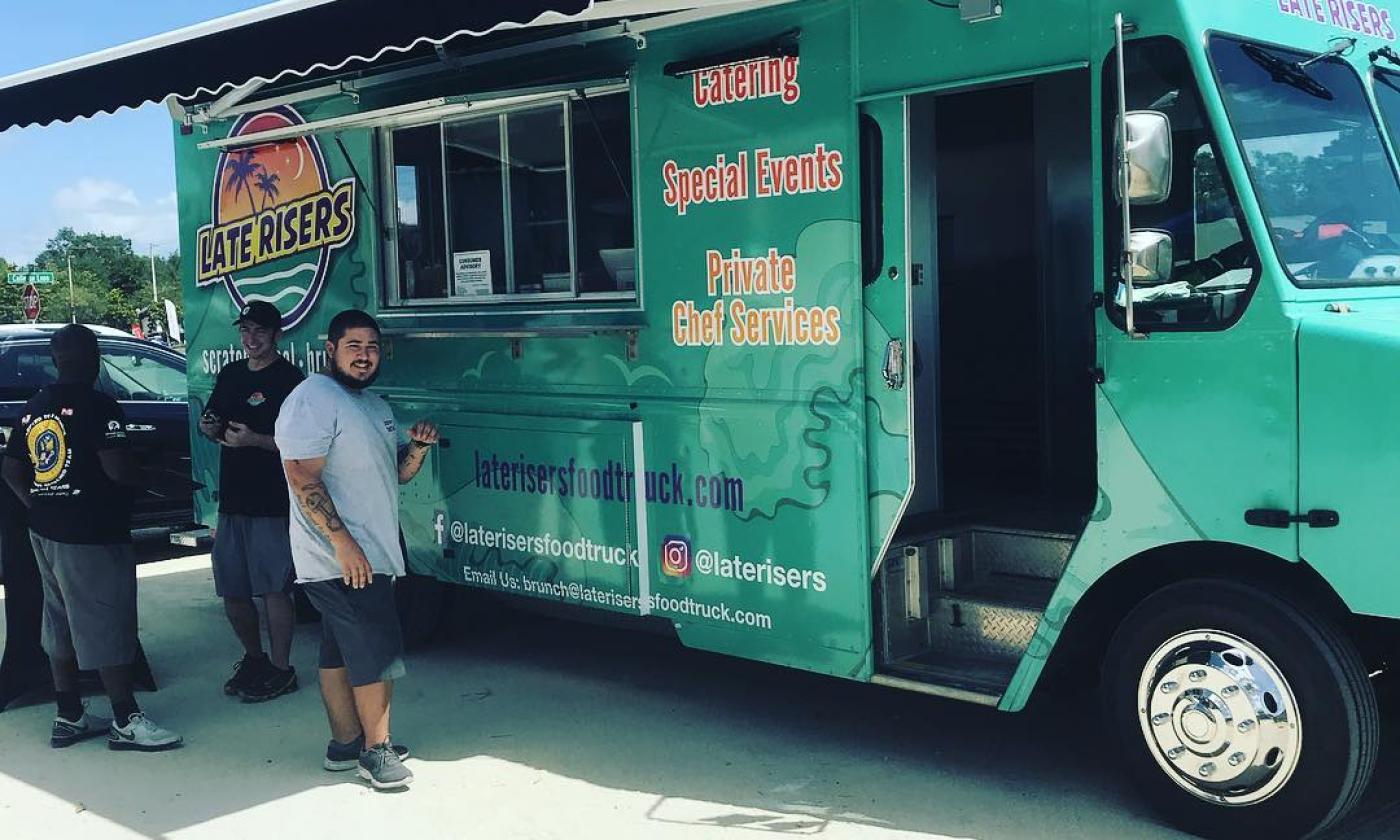 Late Risers Food Truck
Late Risers, a chef-owned food truck, offers scratch prepared brunch items and homemade sodas and fresh juices — all made with fresh, local ingredients.
Late Risers Food Truck moves about the region serving a mobile brunch. As they say, "Every day is an adventure. and the chef and crew at Late Risers Food Truck are committed to fueling the adventures of visitors and tourists here in St. Augustine.
Their regular menu begins with smoked local fish dip with housemade potato chips, and includes sausage biscuit, brekkie hash, housemade biscotti, and grilled shrimp. 
They are also available to provide high-quality catering in almost any location — from birthday parties to weddings and everything in between. The owner and classically-trained chef will provide private chef services in both private homes and vacation rentals.
To find out where Late Risers Food Truck will be next, check out their Facebook Page, here.
The chef from Late Risers Food Truck has opened Late Risers Bar and Grille at the St. Johns Golf Club off Route 207.