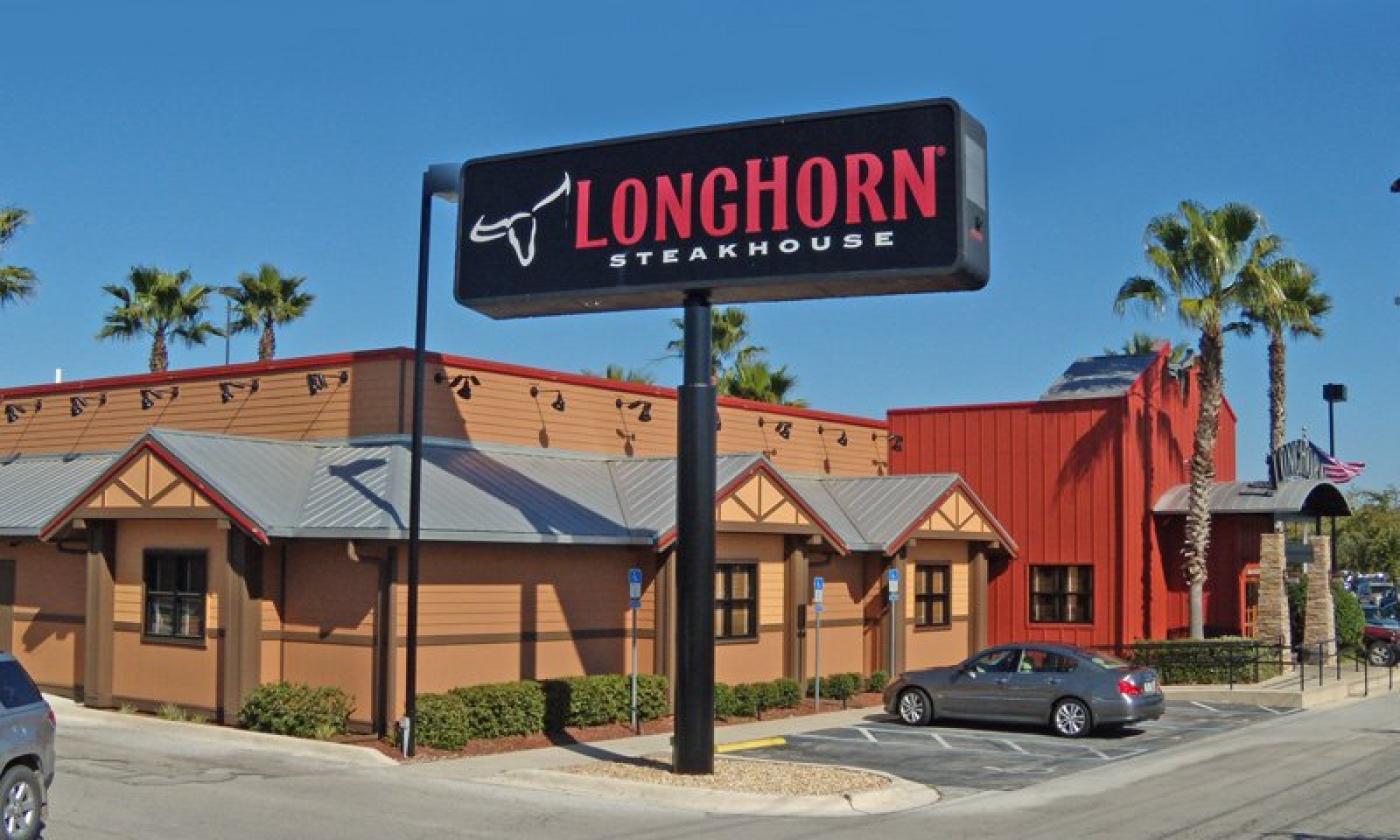 Sun - Thurs: 11 am - 10 pm
Fri: 11 am - 11 pm
Sat: 11 am - 11 pm
Longhorn Steakhouse welcomes guests into a warm, relaxing atmosphere. The restaurant's country-western vibe can be felt in both the decor and menu.
The Longhorn Steakhouse company has been serving steaks, chicken, and seafood dishes for more than 28 years. Their most popular dishes are Flo's Filet and the Outlaw Ribeye.
For those non-steak eaters, there are grilled seafood dishes such as the Longhorn Salmon. Salads, soups, and fresh baked bread accompany every entrée at Longhorn.
Longhorn Steakhouse is located just south of downtown St. Augustine, in the Riverside Center shopping complex on the northeast corner of the US 1 and S.R. 312 intersection.
Sun - Thurs: 11 am - 10 pm
Fri: 11 am - 11 pm
Sat: 11 am - 11 pm