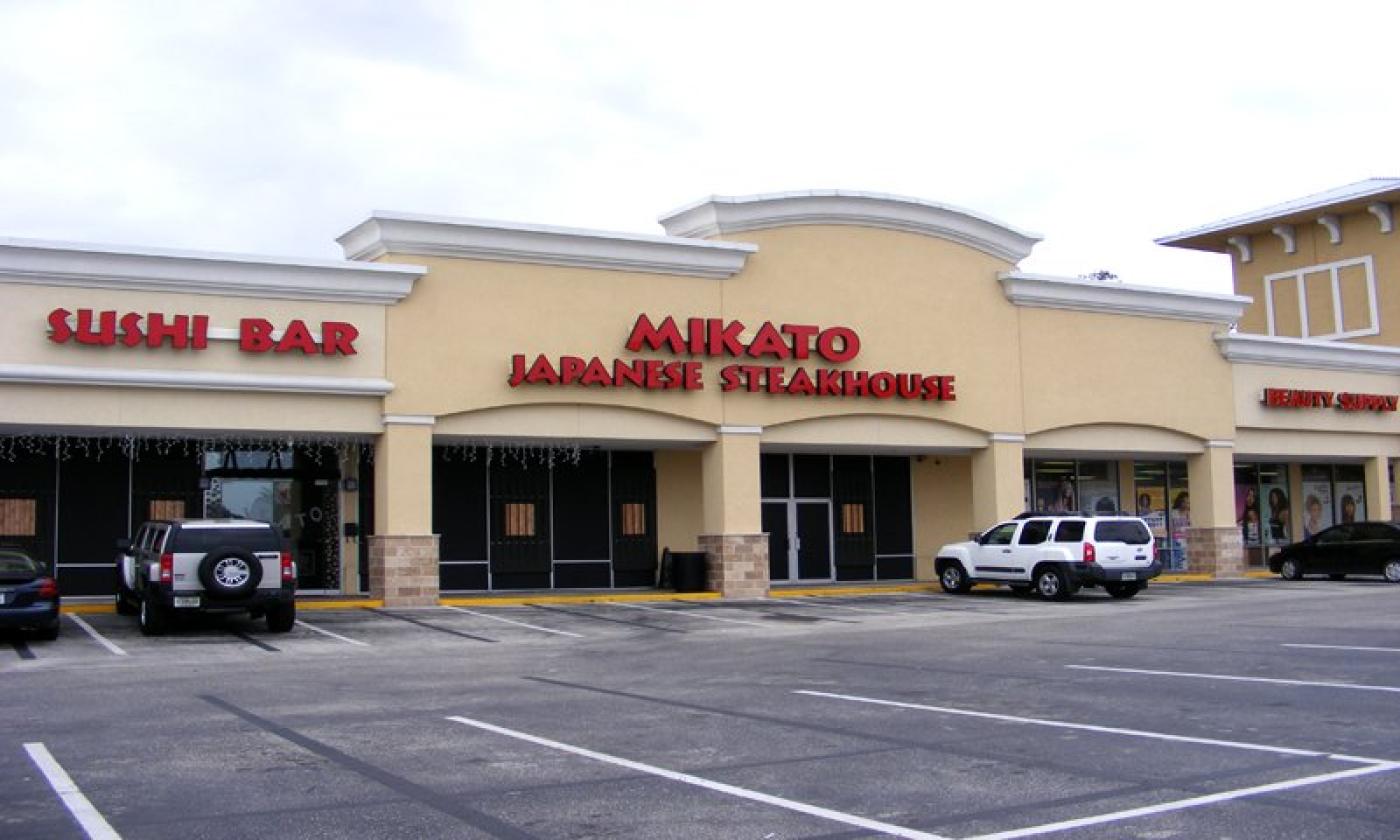 Mon - Thu:
4:30 pm - 9:00 pm
Fri - Sat:
4:30 pm - 10:00 pm
Just minutes from the historic district, in the Winn-Dixie Plaza, Mikato's offers a full menu of Japanese specialties, including habachi and sushi.
The highlight of an evening at Mikato's is the habachi culinary display—hibachi chefs cooking table-side with a dazzling show of knife skills and fire. Hibachi entrees consist of beef, seafood, chicken, or vegetarian selections with fried rice and grilled vegetables served with a variety of sauces.
Maki, sashimi, and nigiri sushi are available from Mikato's sushi bar.
Mikato has early-bird specials from 3:30-5:30 p.m. on Sundays.
Mon - Thu:
4:30 pm - 9:00 pm
Fri - Sat:
4:30 pm - 10:00 pm