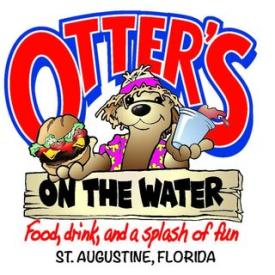 Sun - Sat:
11:00 am - 9:00 pm
OTTER'S ON THE WETTER IN ST. AUGUSTINE HAS PERMANENTLY CLOSED.
Located at the St. Augustine Shipyard, Otter's on the Water offers food, drink, and "a splash of fun." With a waterfront view, a menu for kids and "nana," as well as a casual atmosphere with prices that won't "sink the ship," Otter's is a dining spot that pleases the whole family.
The menu features the world's largest shrimp and Maine lobster cocktail, a world famous Caesar salad, homebaked meatloaf sliders, "insane" reubens, award winning coconut fried shrimp, and fresh fruit smoothies. (A full bar is also available for those who prefer the fruit as a cocktail garnish.)
For guests who arrive with a hollow leg to fill, there's a big hot dog that can fill any size hollow leg and stomach. This half pound beef hot dog is a surefire photo opportunity as it attracts attention whenever it comes out of the kitchen.
Otter's on the Water begins serving the public lunch and dinner seven days a week on Monday, October 25.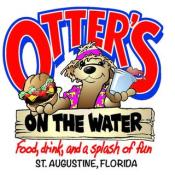 Sun - Sat:
11:00 am - 9:00 pm