Pampa St. Augustine
In Westgate Plaza
525 S.R. 16, St. Augustine, 32084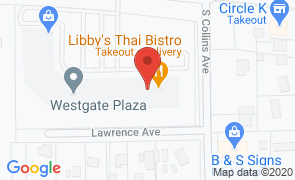 Hours
of Operation
Monday- Saturday 11 a.m. - 2 p.m. and 4:30 - 8:30 p.m. Sunday11 a.m. to 2 p.m.
Pampa St. Augustine brings the comforting and flavorful South American cuisine found in Uruguay and Argentina to Northeast Florida.

Pampa St. Augustine specializes in a variety of empanadas, tartas, and hearty sandwiches with various meats or chorizo. Much of the flavors and many of the desserts have roots in both Spain and Italy and the blend is enhanced by the additional flavors of South America.

Located on S.R. 16, Pampa St. Augustine is open for lunch and dinner, six days a week, and for lunch on Sunday. While that area of South America is known for the meats, vegetarian options are available. 

 

No Reviews Yet...

Be the first to Review Pampa St. Augustine!




Things to Do
Near Pampa St. Augustine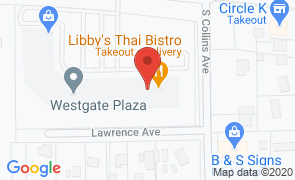 Pampa St. Augustine
In Westgate Plaza
525 S.R. 16, St. Augustine, 32084