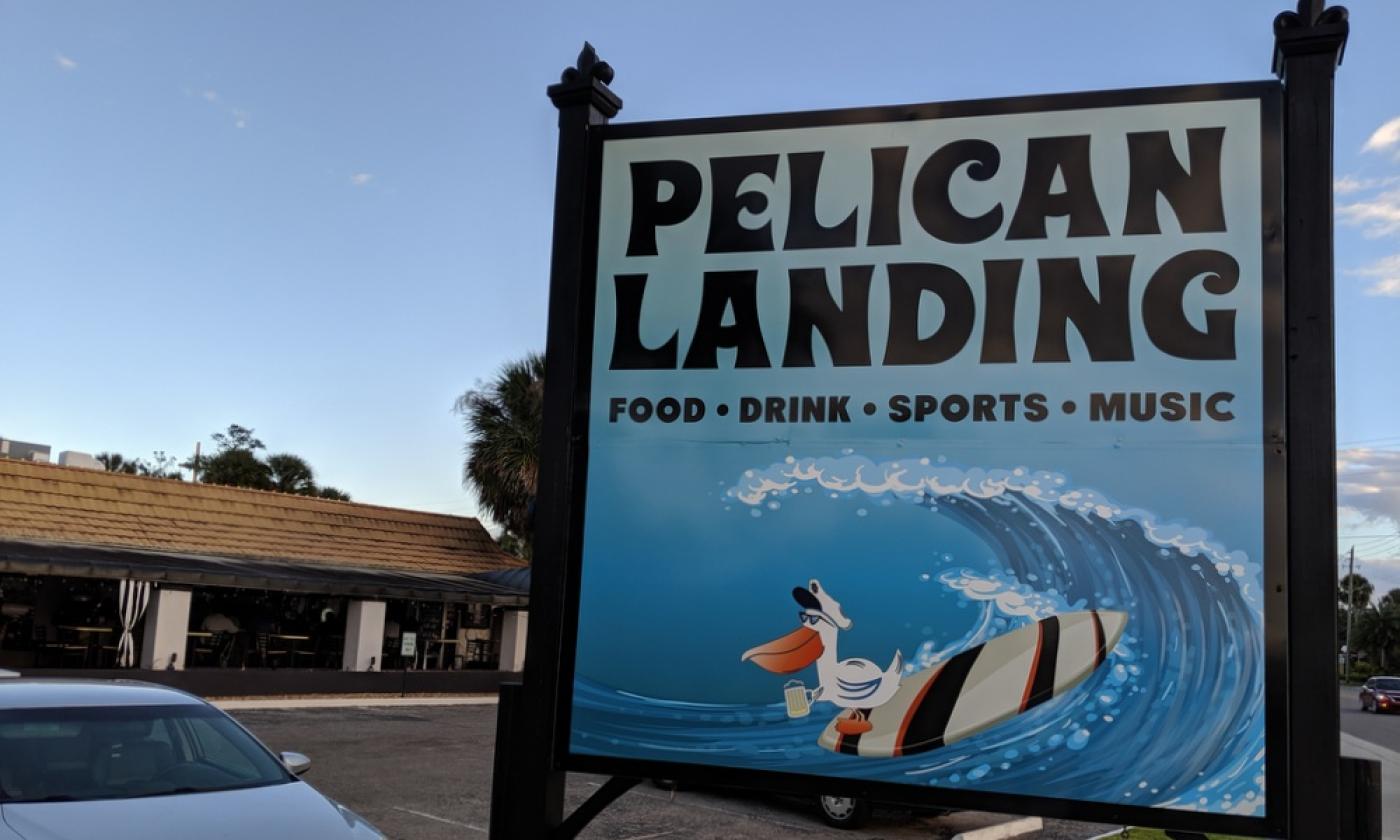 Mon - Sun:
11:00 am - 2:00 am
The Pelican Landing Bar and Grill has permanently closed.
Pelican Landing's location has a long tradition as a sports bar with a large, covered outside space and the motto, "What happens on the porch stays on the porch." The porch is friendly to all, including smokers and well-behaved, leashed dogs.
The interior of Pelican Landing offers an additional bar and seating and a good-sized stage for live music.
Pelican Landing features bar food from starters to fresh catch of the day, as well as draft beer and craft cocktails.
Mon - Sun:
11:00 am - 2:00 am