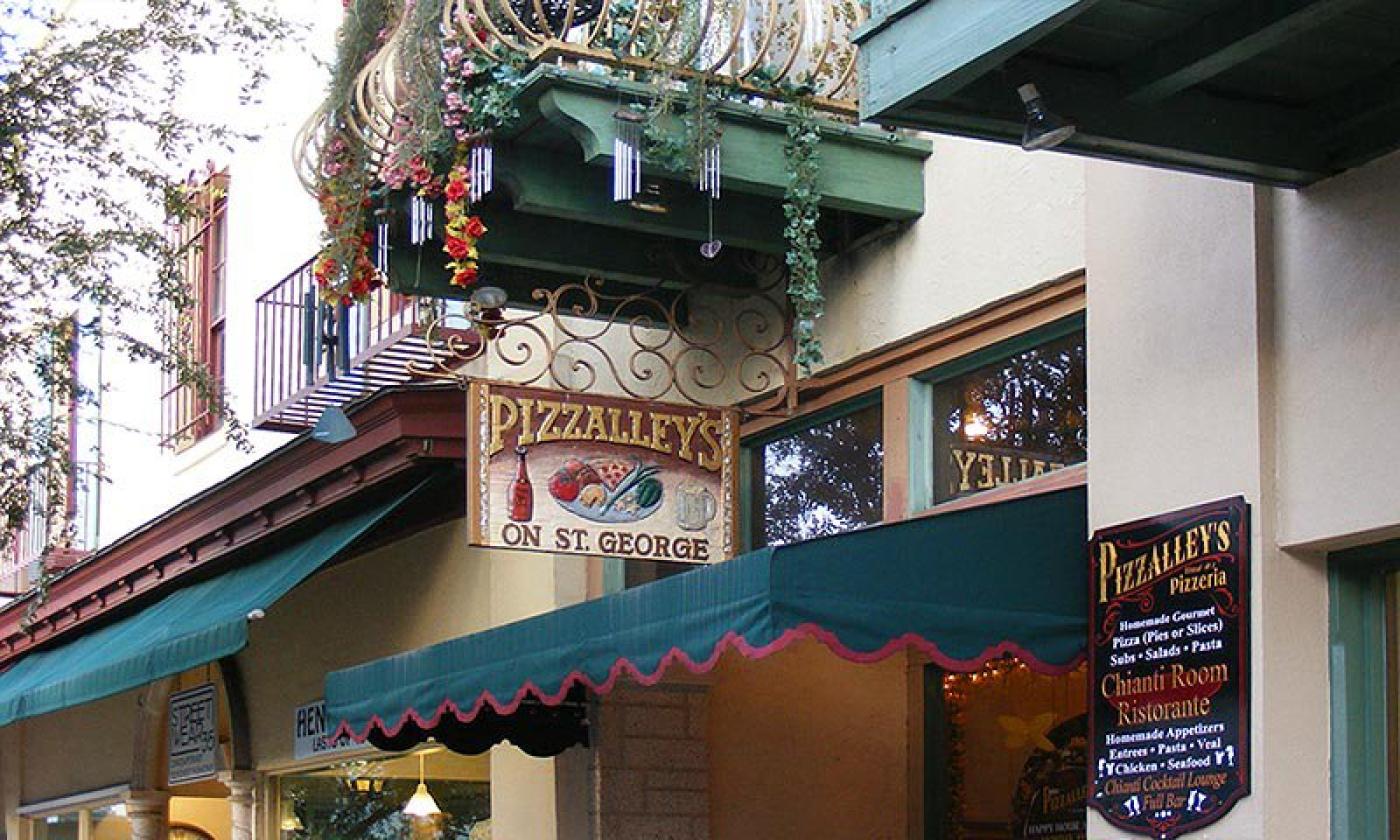 Sun - Thu:
11:30 am - 8:00 pm
Located in the heart of historic St. Augustine, Pizzalley's serves great pizza, pasta, salads and much more. Pizza is by the slice or by the pie, and take-out service is available. There are comfortable booths and counter seating in the front part of this Italian restaurant.
In the back of the restaurant is the Chianti Room, a fine dining, full-service sit-down restaurant which is part of Pizzalley's. Both indoor and outdoor seating are available here for both lunch and dinner, and there is a nice selection of beer and wine as well. The Chianti Room Italian Ristorante offers all the traditional Italian dishes, such as Chicken Marsala, Lobster Ravioli, and even Pastabilities, where guests can create their own pasta dish.
This charming Italian restaurant offers the best of both worlds -- a quick meal or a delicious sit-down dinner.
Pizzalley's is located on St. George Street across from St. George Tavern.
Sun - Thu:
11:30 am - 8:00 pm