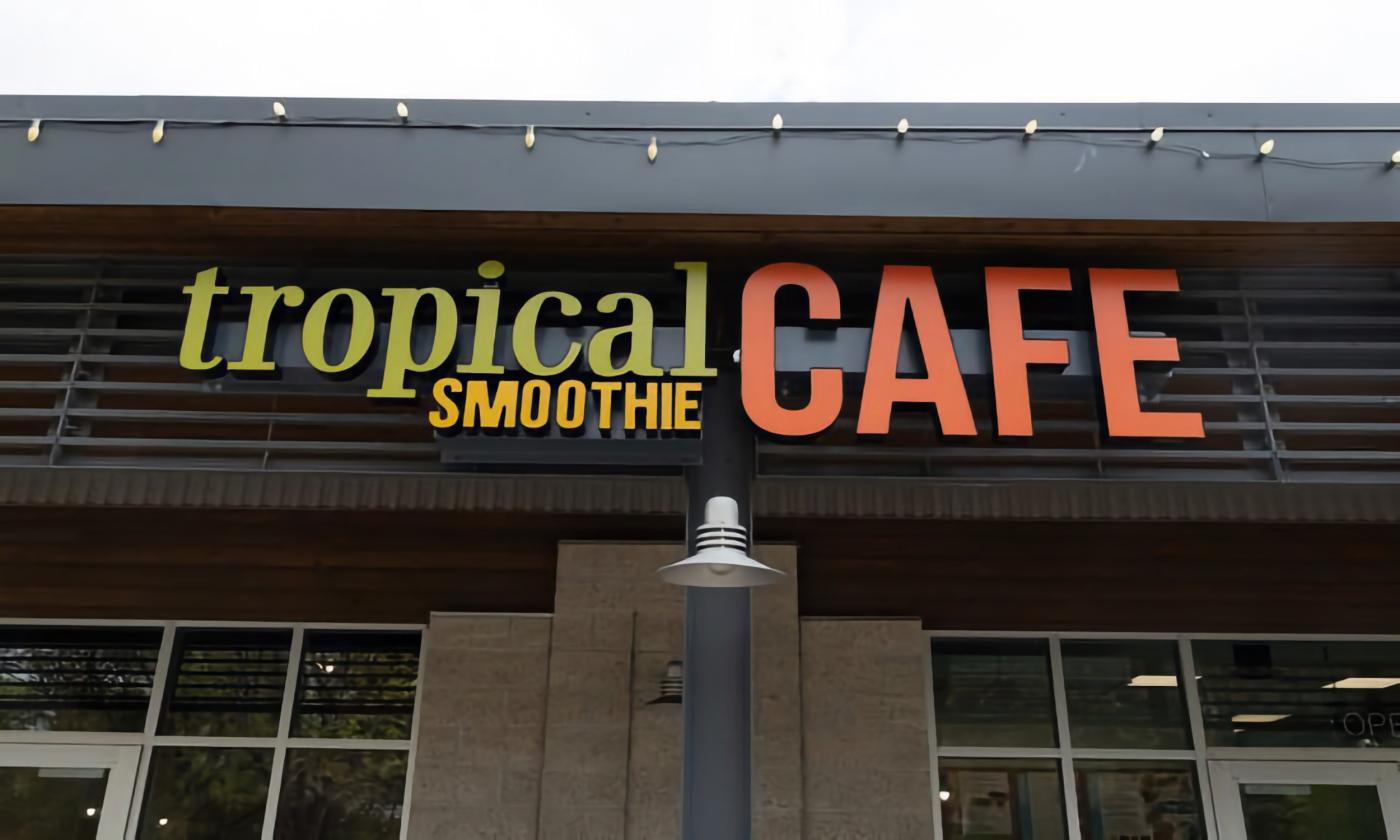 Tropical Smoothie Cafe - Fruit Cove
Mon - Sat:
7:00 am - 9:00 pm
Tropical Smoothie Cafe, founded in Destin, Florida, specializes in refreshing and tasty smoothies, such as low-fat mango magic or açaí berry boost. In addition to their fruit-based, vegetable-based, and tropical-treat smoothies, the popular chain offers hot breakfast items, sandwiches and wraps, salads, flatbread, and bottled beverages. Vegan, vegetarian, and gluten-free options are available.
Tropical Smoothie Cafe offers online ordering, curbside pickup, and free WiFi for dine-in guests. Catering is offered in the form of smoothie bundles, boxed lunches, and food trays. Guests can explore ordering options, loyalty rewards, and more by downloading the Tropical Smoothie Cafe app in the Google and Apple apps stores.
Other locations include:
Tropical Smoothie Cafe - Murabella
Tropical Smoothie Cafe - Anastasia Island
Tropical Smoothie Cafe - South
Tropical Smoothie Cafe - Julington Creek
Tropical Smoothe Cafe - C.R. 210
Tropical Smoothie Cafe - S.R. 16
Tropical Smoothie Cafe - Fruit Cove
Mon - Sat:
7:00 am - 9:00 pm