Uptown Swinery
Just north of Ripley's Believe it or Not in St. Augustine.
45 San Marco Avenue, St. Augustine, 32084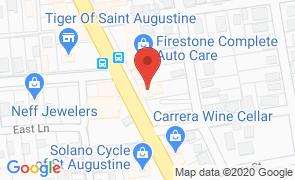 Hours
of Operation
Sun:
11:00 am - 10:00 pm

Mon:
Closed

Tue - Sat:
11:00 am - 10:00 pm

They are closed between 3 and 5 p.m.
Uptown Swinery serves American comfort food, farm to table and locally sourced. This southern public house is open Tuesday through Sunday from 11:00 a.m. to 3:00 p.m., and then again from 5:00 to 10:00 p.m. Their last seating is at 9:00 p.m.

Uptown Swinery celebrates all things pork during brunch with dishes such as their pig's benedict — two poached eggs atop home-made pulled pork on johnny cakes and covered in chive hollandaise. They celebrate all things pork at lunch with dishes such as the pig's tail, featuring their home-made wild boar sausage with onions, peppers, bacon, and pimento cheese.  For dinner, from starters through the main course, Uptown Swinery offers options such as potato skins filled with pulled pork; a charcuterie board; a stuffed chop; and mac & cheese, which can be topped with sausage, pork, chicken, or shrimp.

In addition, Uptown Swinery offers steak, smoked fish dip, burgers, grilled chicken, and salads on the side or as an entrée. They have taken this venerable restaurant space in St. Augustine and created dining rooms, a cozy game room, and an outside deck to create a welcoming public house atmosphere where guests are invited to dine, or to simply relax with a snack and a cocktail at the end of a long day.

Uptown Swinery has a full bar and offer a number of signature cocktails, and an endless mimosa for Sunday Brunch when they often have live music. Uptown Swinery also presents live music on most Thursday, Friday, and Saturday evenings. They do have a menu just for kids and there is free parking on the south side of the restaurant.

 

 

No Reviews Yet...

Be the first to Review Uptown Swinery!




Things to Do
Near Uptown Swinery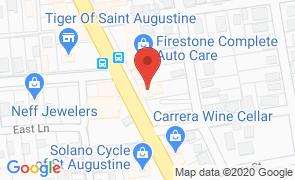 Uptown Swinery
Just north of Ripley's Believe it or Not in St. Augustine.
45 San Marco Avenue, St. Augustine, 32084
Hours
of Operation
Sun:
11:00 am - 10:00 pm

Mon:
Closed

Tue - Sat:
11:00 am - 10:00 pm