Willie Jewell's Old School Bar-B-Q
105 Murabella Parkway, St. Augustine, 32092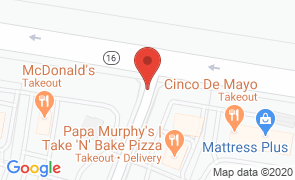 Hours
of Operation
Sun - Sat:
11:00 am - 9:00 pm

Willie Jewell's Old School Bar-B-Q, located at 105 Murabella Parkway, serves up exactly what the name implies.

"Big Ol' Platters" include a meat served with two sides and a slice of Texas toast. Meat options include the standard pulled pork, smoked sausage, chicken tenders, smoked turkey, beef brisket, chicken, and St. Louis ribs. Boneless meats can be served as a standard sandwich, or in the form of a "Stacker" combo. Things get much messier with Stackers, as everything is piled onto a large seeded bun (which also includes one side). For example, the "Slawpy Pig" consists of pulled pork topped with cole slaw. The "Bird Dog" combines signature smoked turkey with sliced, smoked sausage.

It wouldn't be BBQ without sauce, and Willie Jewell's has four different flavors for drowning your hog. "Hickory Heaven," is a smoky red hickory sauce, "Sweet & Sassy" is accordingly sweet and tangy, "Low Country Gold" is a Carolina mustard-based sauce, and "Hot Momma" is a spicy mustard-based sauce.

Willie Jewell's Old School Bar-B-Q is open daily from 11 a.m. – 9 p.m. 

No Reviews Yet...

Be the first to Review Willie Jewell's Old School Bar-B-Q!




Things to Do
Near Willie Jewell's Old School Bar-B-Q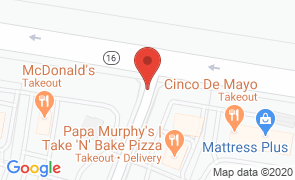 Willie Jewell's Old School Bar-B-Q
105 Murabella Parkway, St. Augustine, 32092
Hours
of Operation
Sun - Sat:
11:00 am - 9:00 pm