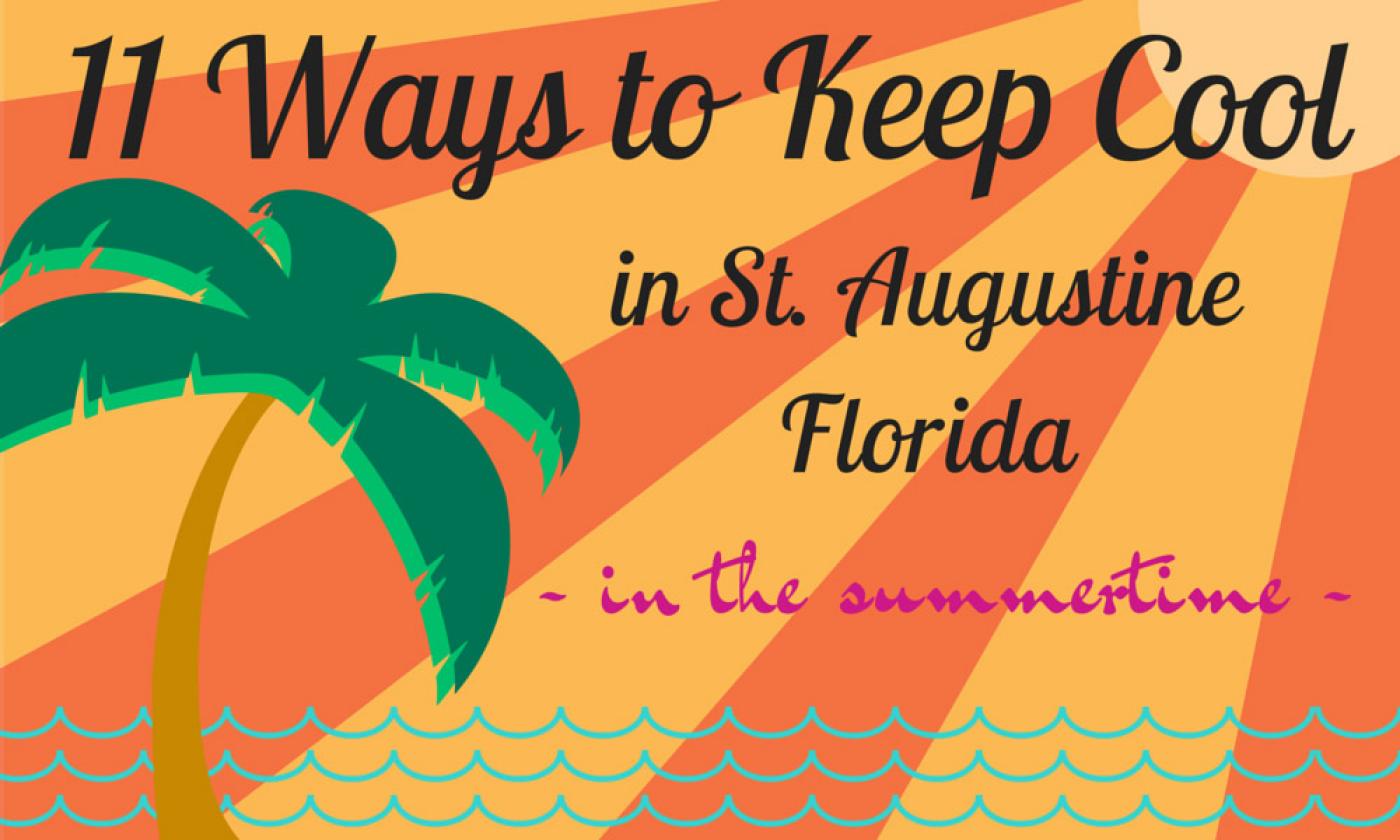 11 Ways to Keep Cool in St. Augustine
The living is easy in the summertime, especially if you follow these tips on how to keep your cool when visiting St. Augustine.
Summer's here, and the time is right for a Florida vacation! Sure, it's hot, but that's part of the Florida vacation experience. St. Augustine is right on the ocean, so it's usually cooler than some other Florida destinations just because of the breezes off the water. But come August and September, it's hard to find any place in the southern U.S. that it isn't a bit uncomfortable with the heat.
However, there are ways to deal with the summer heat. After all, people have been living in St. Augustine, Florida, for hundreds and hundreds of years (Europeans started building the town back in 1565). As the city evolved, the streets were purposely kept narrow to funnel that ocean breeze into the interior streets. Balconies and courtyards are common, offering cool and shady respites from the heat. The founders and early settlers of this wonderful town didn't need air conditioning! So why should we?
Well, let's not be hasty. But it is important for our visitors to remember to pace themselves, avoid too much sun exposure, and stay hydrated when they're exploring the nation's oldest city. So here are some handy tips to keeping cool during your St. Augustine adventure.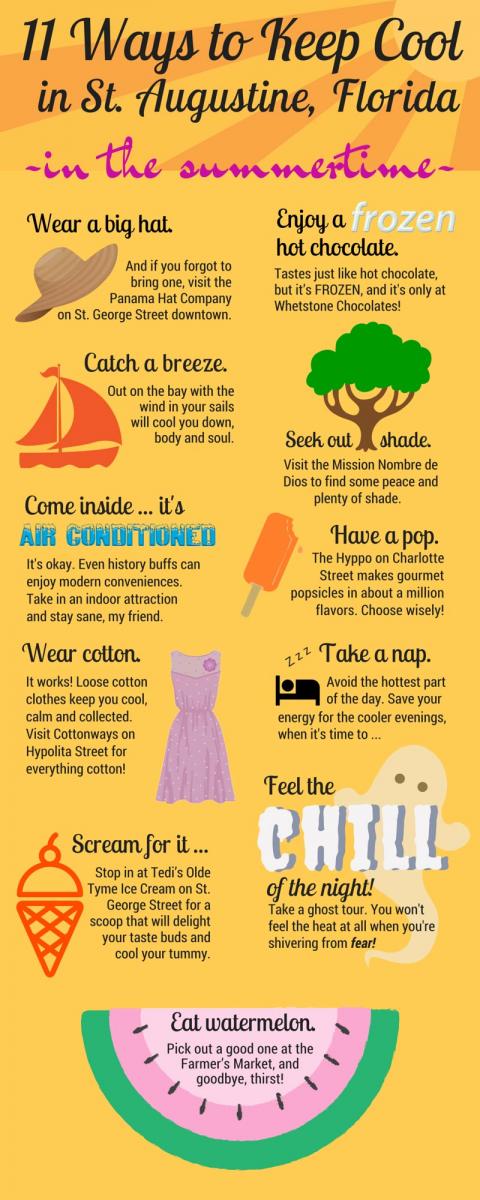 Interested in learning more? Read on for details.
1. Wear a big hat.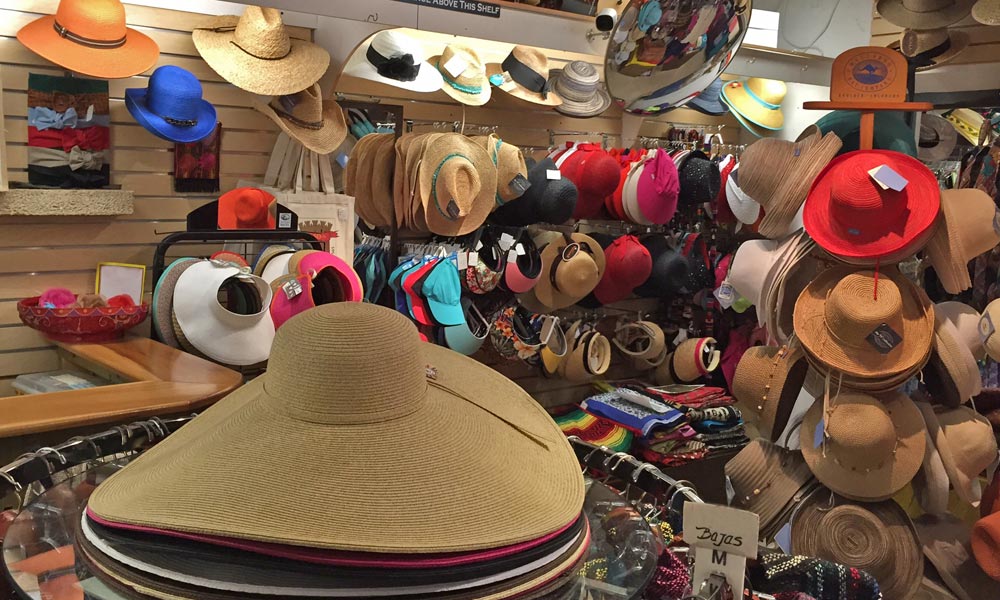 Like a candy store for hats, the Panama Hat Company at 46 St. George Street has walls and walls of sun hats and straw hats, boaters and bowlers, fedoras and fezzes and much, much more. The hard part is choosing just one. 
2. Enjoy a FROZEN hot chocolate.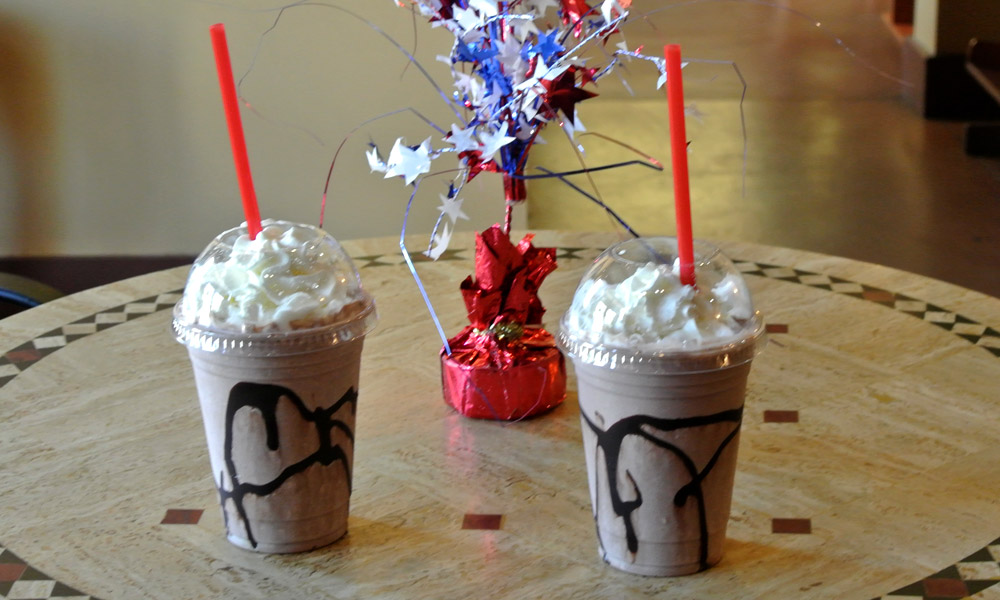 The frozen hot chocolate at Whetstone Chocolates is a summer staple in St. Augustine — a must-have for visitors and locals alike.
3. Catch a breeze.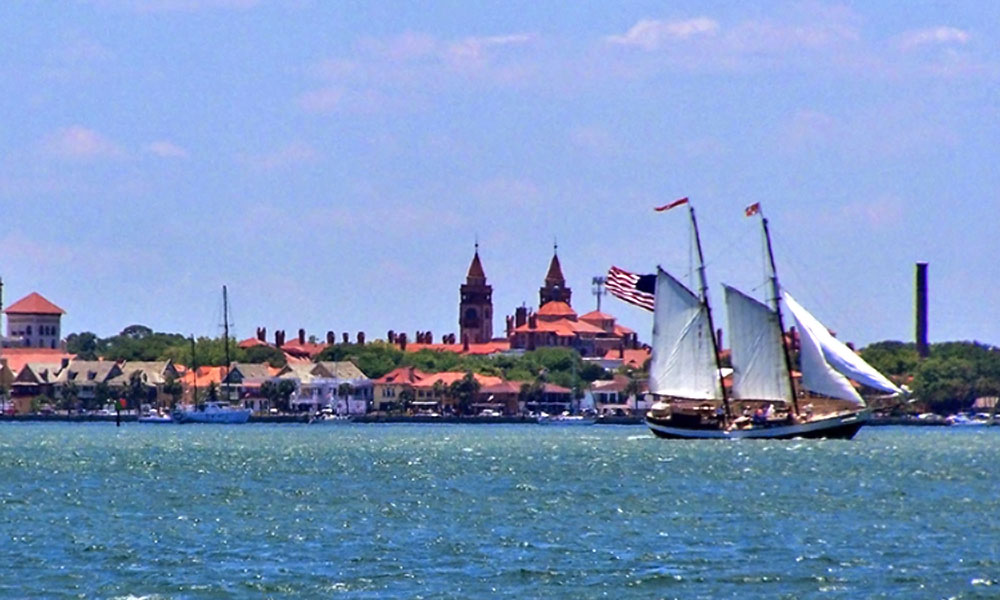 Sailing is the ultimate way to keep cool ... no steamy sidewalks, no exhaust fumes or city noise. St. Augustine Sailing offers charter and group sailing adventures on the sailboats and catamarans in their fleet, with special sailing experiences for each season. The Schooner Freedom has daily tours that can take you away from it all on the waters of Matanzas Bay. More than just a way to keep cool, a sailing excursion offers immersion in the natural world, complete with dolphins playing in your wake!
4. Seek out shade.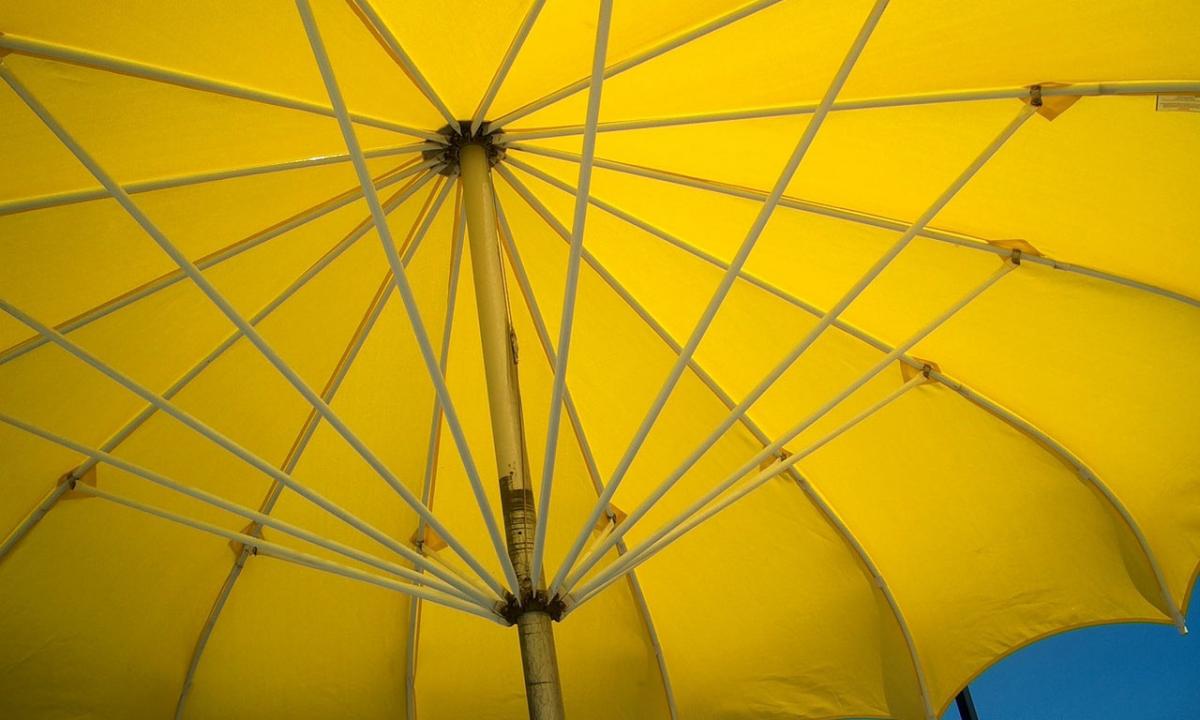 If you can't find a nice stand of trees or a spreading live oak to sit under, you can always provide your own shade. A nice big sun umbrella is the only way to go when you're on the beach. 
5. Come inside … it's air-conditioned!
St. Augustine has several excellent indoor attractions, and a couple of outdoor attractions that offer indoor, air-conditioned experiences. Here's a list of just a few:
Spanish Military Hospital Museum
Ripley's Believe It or Not! Museum
St. Augustine Pirate and Treasure Museum
The Fountain of Youth (The Planetarium and the Discovery Globe are both indoor shows that are kept nice and cool.) 
6. Have a pop!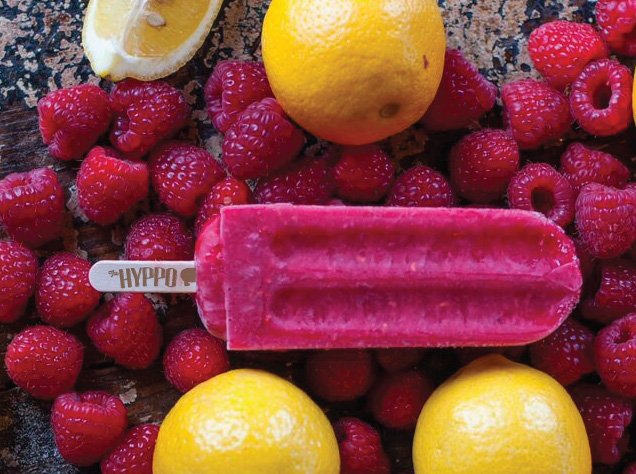 If you can dream up an unusual flavor for a popsicle, they probably have it at The Hyppo. You can live dangerously and try a ginger plum, dark roast espresso, avocado coconut, or datil pepper cucumber, or play it safe with a more traditional flavor, like peachy peach or raspberry lemonade (pictured above). The Hyppo has two locations downtown: at 48 Charlotte Street and 70 St. George Street. 
7. Wear loose, cotton clothing.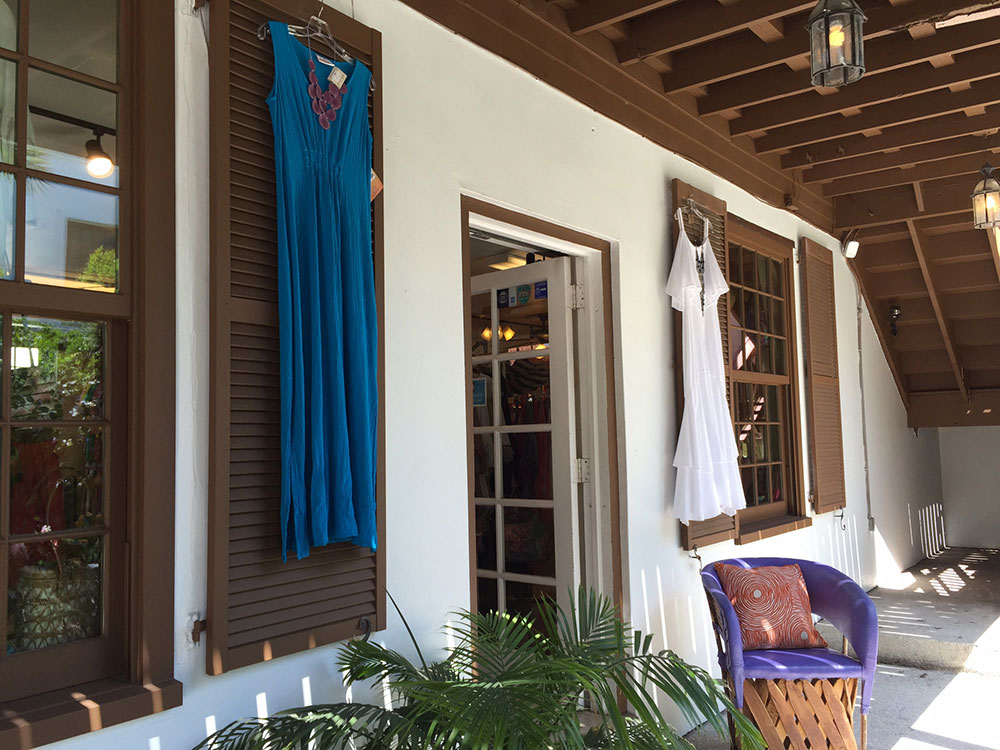 The breezy entryway of Cottonways at 56 Hypolita Street lets you know you've come to the right place for cool and comfortable clothing. The shop has a wide selection of women's clothing in all colors and styles, all 100% cotton gauze. (Sorry, guys -- there's nothing for you here. But you won't have any problem finding your ideal souvenir t-shirt in shops throughout the downtown area.)
7. Take a nap.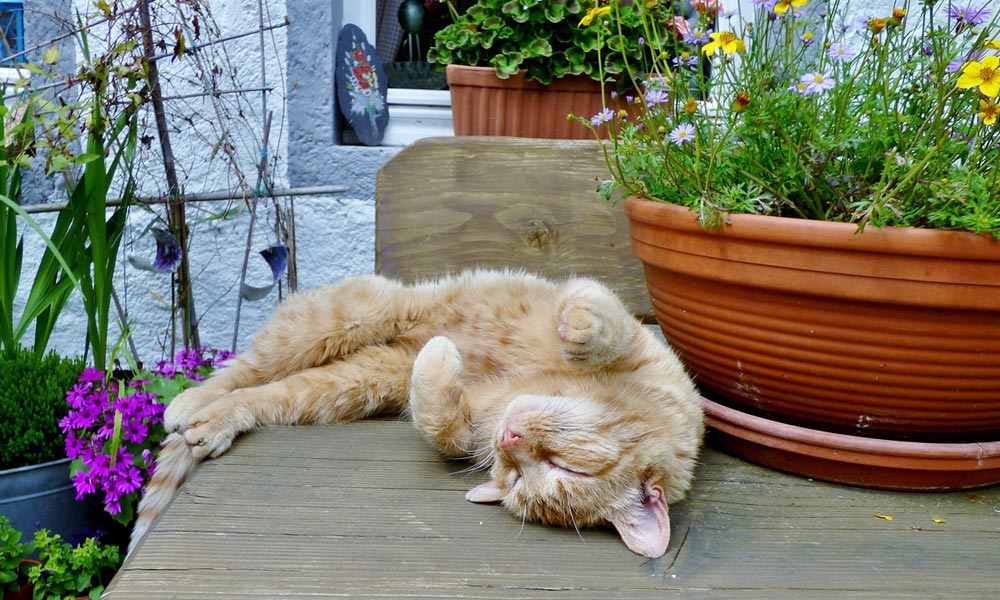 You found your shade, you have a big hat. There's nothing to stop you from taking a little afternoon nap. It doesn't have to be a long one - just a catnap, as pictured above. 
8. Scoop up a scoop.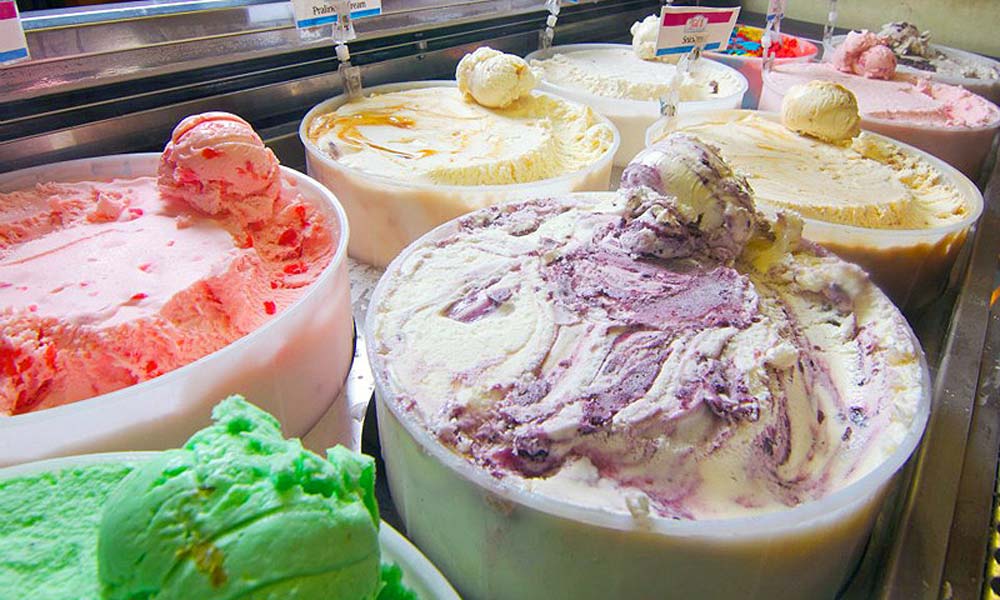 Tedi's is the oldest ice cream shop in the nation's oldest city, which means they've had plenty of time to perfect their product! All their ice cream is homemade with all fresh ingredients in a variety of flavors. Have it on a freshly baked waffle cone or in a cup or whipped into a milkshake. You'll also find a couple of delicious ways to quench your thirst at Tedi's. Try one of their famous lemonades -- hand-squeezed or frozen.
10. Feel the CHILL of the night!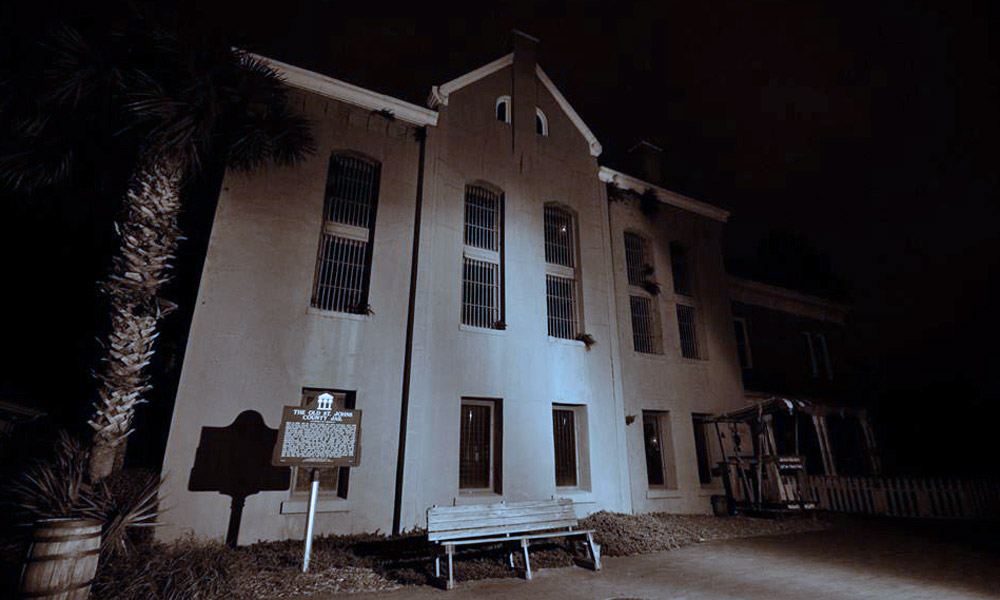 Whether by trolley, by train, by hearse, or by foot, St. Augustine's got the ghost tour to make your blood run cold. The Ghosts & Gravestones tour stops at the infamously haunted Old Jail (pictured above) -- a location that is guaranteed to send some shivers down your spine. Visit here for a full list of walking, riding, drinking, and investigating adventures that go out every night in the nation's oldest city. 
11. Eat watermelon.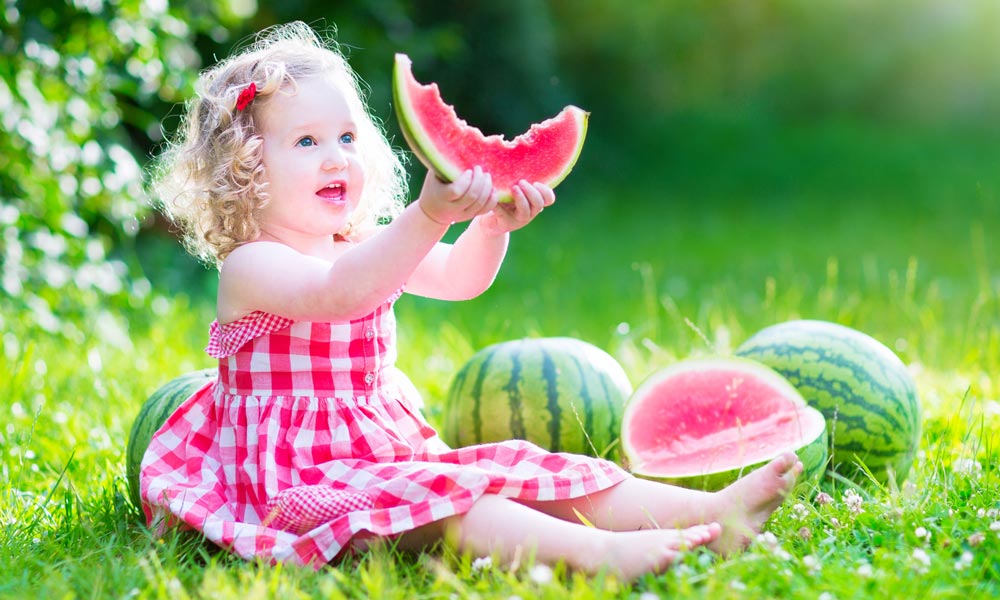 St. Augustine has two fantastic Farmers Markets each week -- at the St. Johns County Pier on Wednesday mornings and one at the St. Augustine Amphitheatre on Saturdays. You can also find watermelons all summer long at Publix supermarkets or at any of the fruit and vegetable stands in the area. The taste of watermelon = the taste of summer. Enjoy it while it lasts!