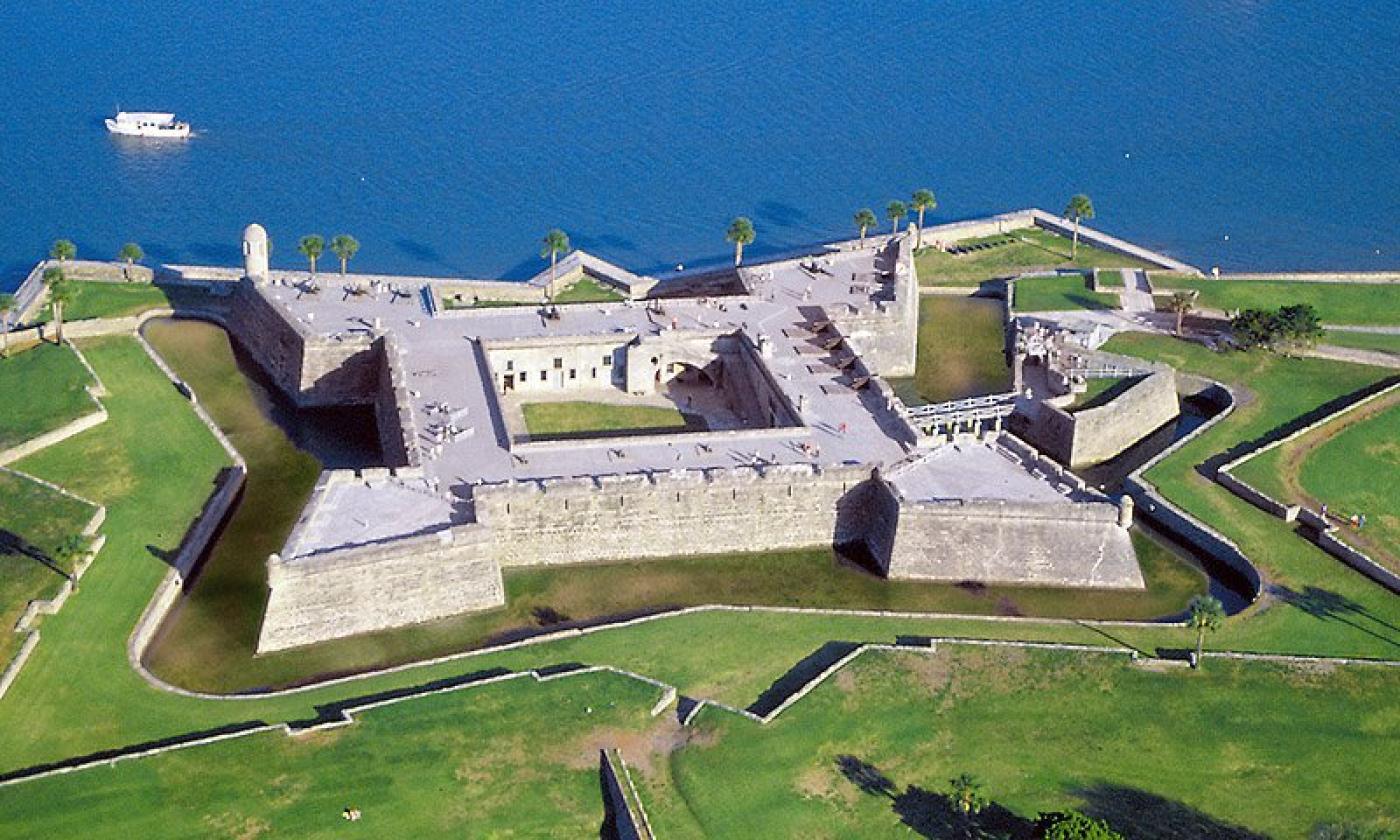 Happy 450th Birthday, St. Augustine!
Check out all the events commemorating St. Augustine's 450th anniversary...
The year 2015 is finally here (almost), which means that so is the City of St. Augustine's 450th Commemoration. So it's time to start getting excited about all the fun things there will be to do in the New Year! A Founder's Day Celebration, fireworks, festivals, and the King and Queen of Spain have been invited—the New Year, and St. Augustine's sesquincentennial, is arriving with a bang.
The City of St. Augustine and St. Augustine's 450th Commemoration team have planned a wide range of events and festivities that began in November 2014, building up to the Founder's Day celebration in September, and ending with the Spanish Wine Festival and U.S. Spain Council International Summit right here in St. Augustine. There are things happening all year long that visitors can plan a vacation around, and locals will have plenty of opportunities to participate in the community. There will be all sorts of contests and volunteer opportunities to engage residents and make visiting St. Augustine an unforgettable experience for tourists.
Middle Passage Remembrance Ceremony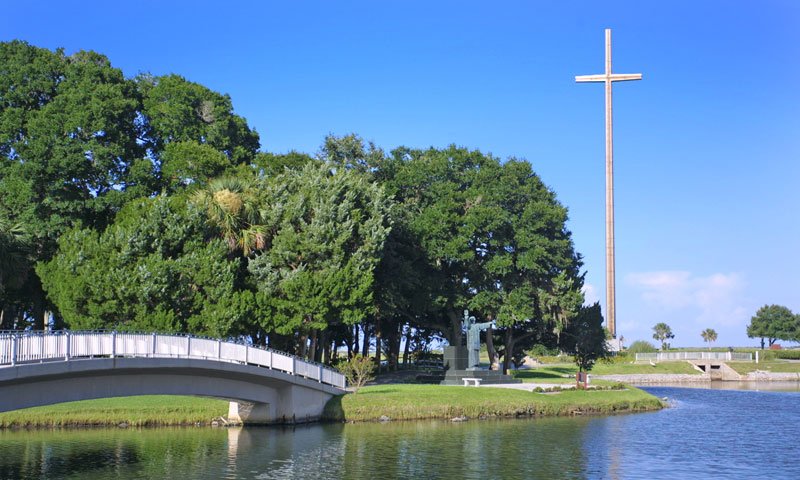 Following an amazing year in 2014 of celebrating the 50th anniversary of the passage of the Civil Rights Act of 1964, St. Augustine will honor the victims of the Middle Passage which brought early African slaves to America as part of the list of historical and commemorative events for the city's 450th anniversary. The February 7th Remembrance Ceremony will include a Native American blessing, historical statement, prayers,and the unveiling of a new marker at the Mission Nombre de Dios.
Menéndez's Birthday Procession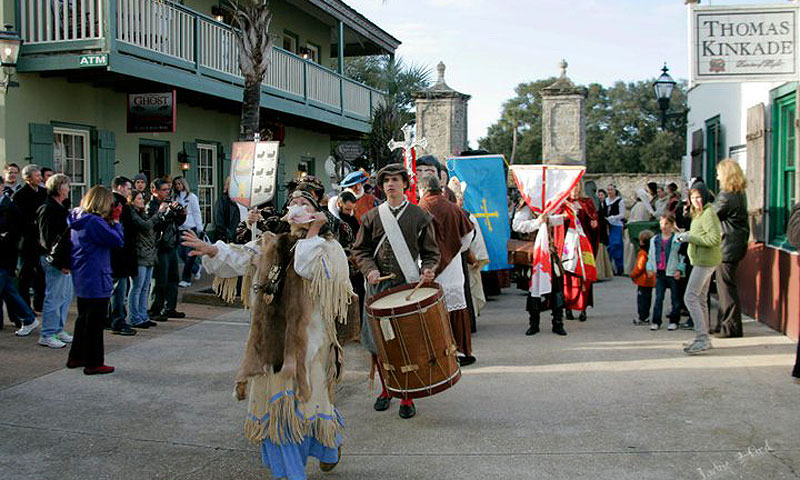 Pedro Menéndez first discovered and developed St. Augustine and is considered an important figure in the town's history. As such, we like to make a big to-do when it comes to his birthdayon February 28, 2015. Pedro was born in 1519, making this year his 496th birthday, although many would say he doesn't look a day over 35. That Fountain of Youth sure works wonders. His birthday is celebrated on a much larger scale than most people, with a colorful parade procession leading to the Noche de Gala that evening.
Noche de Gala
The Noche de Gala is an epic annual event, and this year's will be no exception. The night is a gathering of some of the most influential people in St. Augustine and serves to raise money for the Lightner Museum's renovations. Tickets to the February 28 event cost $195 per person and include an extravagant dinner, drinks, entertainment, and the chance to rub elbows with prominent figures in the St. Augustine community.
The Big 450th Celebration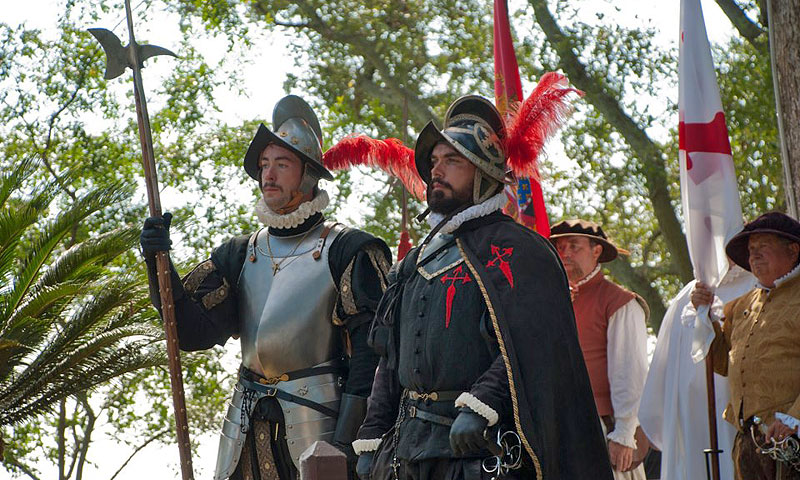 Starting on September 4, St. Augustine will begin its festivities for the 450th Commemoration, which include Founder's Day ceremonies on September 8, the 450th anniversary of the day Menéndez landed in St. Augustine back in 1565.
Live Music
On Friday, Saturday, Sunday and Monday, September 4 - 7, St. Augustine will be alive with the sound of music. We'll be dancing in the streets with performances by international and local artists at Francis Field on five stages throughout the Historic District. Headliners who will perform at the main stage on the bayfront include Aaron Neville, Mavis Staples, Justiin Townes Earle, and JJ Grey & Mofro.
On Sunday, the EMMA Concert Association will present Fiesta 450!, a festival celebrating the Spanish heritage of St. Augustine. From 3:00 to 7:30 p.m., various local organizations, including the St. Augustine Orchestra, the St. Augustine Textile Arts Guild, and the First Coast Opera, will entertain the audiences on multiple stages and throughout the grounds of the St. Augustine Amphitheatre. this part of Fiesta 450! is free and open to the public, with lots of hands-on activities for the whole family, musical performances and plenty of chances to meet and chat with re-enactors in costume and in character.
At 7:30 p.m., the ticketed headline event will be the Ensemble Español Spanish Dance Theater on the Amphitheatre main stage, performing a show choreographed especially for St. Augustine's 450th celebration of traditional Spanish dance forms such as flamenco and ballet.
For more information on all the Celebrate 450! events, visit here or visit the City's Celebrate 450! events page.
Founder's Day
On Founder's Day, the Menéndez Landing will be reenacted at the shores of the Mission Nombre de Dios. Now if you're wondering what Founder's Day is, it's the day that Spanish conquistador Pedro Menéndez landed in St. Augustine and said "Finders keepers, losers weepers" to the British and the French and all the other European countries trying to seize parts of the United States. A procession will begin the celebration. A Commemorative Mass will be celebrated and a street festival will take place. Again, details and specifics will be available closer to the date, so keep checking our calendar for the times and locations of these festivities.
Fireworks
Fireworks have always been a fun way to mark significant moments in history.Fireworks are ignited for the 4th of July every year and for New Year's Eve. They light up the Olympic games every four years, and signal special occasions in the life of royals. Since the nation's oldest city will be celebrating its monumental sesquincentennial, we have our own cause for a grand fireworks displays.
Spanish Wine Festival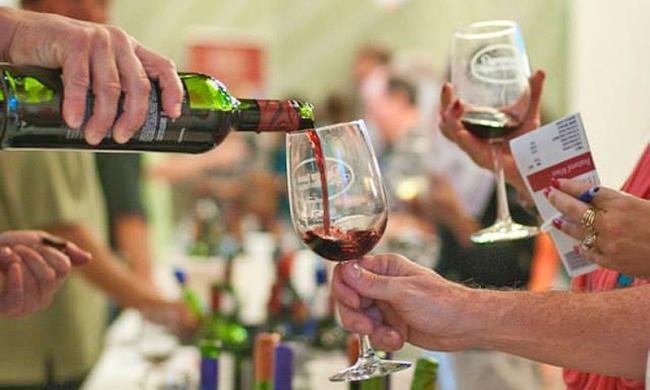 The St. Augustine Spanish Wine Festival showcases Spanish wines and food. The event raises funds for non-profit organizations in St. Johns County. The Spanish Wine Festival will be held September 9 to September 12.
U.S. Spain Council International Summit
What better way to wrap up the 450th commemoration of the nation's oldest city than to host a world summit? More than 200 world leaders will descend on the city of St. Augustine to discuss international economic development. Amongst the 200, guests can expect U.S. senators and congressmen, ambassadors to Spain and the U.S., and the royal couple from Spain -- King Felipe and his wife Queen Letizia. The king has already expressed excitement about being here to see San Agustin celebrate its 450th commemoration, as it was Spain who first discovered and settled the town.
450th Commemoration Exhibitions
Tapestry: The Cultural Threads of First America Exhibition
This exhibition will give visitors and locals insight into the diverse cultures that form the foundation of St. Augustine: Hispanics, Africans, and Native Americans. It will be prominently displayed at the Visitor Information Center, which is also a great place to get information on all the events happening around St. Augustine in 2015.
This exhibit and symposium is a wonderful opportunity to see and understand St. Augustine's heritage as a truly multi-cultural society, and to hear the voices of St. Augustine people who suffered at the hands of history. The Re-Riding History exhibition metaphorically retraces the journey of 72 Indians captured at Salt Fork, Oklahoma, and brought to St. Augustine between 1875 and 1878. There will be three panels where artists and scholars will discuss the exhibition in its contemporary and historical contexts. The exhibit will be open January 16 to February 27, and the symposium will be held on February 12, 2015.
Ancient City Mosaic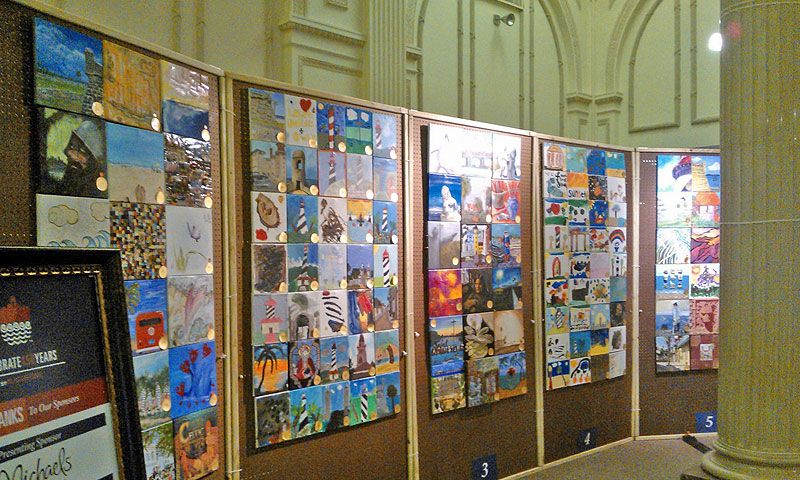 The Red Sable will be hosting the Ancient City Mosaic project, which invites artists of all ages to submit St. Augustine-inspired artwork. The mosaic is a fun way to express your undying love for the ancient city and all the beauty of the surrounding area. This could be your great opportunity to make an impression on the local art scene! You could be the next Picasso!
If you want to seize this amazing opportunity to expose the creative spirit trapped inside of you, all you have to do is follow these three simple steps:
Register for $5 at the Red Sable store (at 107 King Street)or on their website.
Paint a breathtaking masterpiece to the theme, "St Augustine through my eyes" on the 6'' by 8'' canvas provided. (Needless to say, everyone should expect zombie conquistadors in my submission.)
Submit your expertly painted piece to Red Sable by March 4, 2015, and voila!
The goal for Ancient City Mosaic is to get 450 submissions. Considering how uncomplicated the process is, this should be a no brainer for people (hmm…"no brainer"…I'm getting more ideas for my submission).
Flowers for La Florida: 450th Beautification Campaign & Contest
If painting ain't yo thang, or you like to express yourself through the art of landscaping and floral arrangements, then Flowers for La Florida is for you. Downtown merchants will have an opportunity to compete and beautify St. Augustine at the same time. Businesses are invited to create the best potted plant display for the St. Augustine Flowers for La Florida campaign and contest. Choose whatever plants or ornate pots you like: just make sure they're in full bloom by the first week of April. Plants can be placed in storefronts, windows, balconies, etc. Business owners can even contact the event team for plants at a reduced cost from local nurseries.
The First City through the Eyes of the Masters
This exhibition is coming to an end on January 12, but there's still time to catch it. At the Visitor Information Center, guests to St. Augustine can view works of art by professional artists from the 19th and 20th centuries. Some of the pieces include paintings by Frank Henry Shapleigh, a resident artist from the Ponce de Leon Hotel during its heyday.
The year 2015 will be a celebration to remember for ages. There will many grand historical events for visitors to indulge in as part of the 450th commemoration of the city of St. Augustine, along with all the other wonderful reasons that vacationers continue to make St. Augustine their favorite place to visit.
If you want to start planning a visit to St. Augustine, consider these local accommodations.
Magic Beach Motel: For beachgoers, this Vilano Beach hotel sports a retro 1950s vibe that passionate tourists can appreciate.
St. Francis Inn: For bed and breakfast lovers, downtown has several options to choose from. The St. Francis Inn features packages for every type of traveler, whether it's romance, a girls weekend, folks flying in, or an avid golfer.
Edgewater Inn: For those who want to wake up to a view, the Edgewater Inn located just on the other side of the Bridge of Lions offers a fantastic view of the Historic District on the water, including a view of the Castillo de San Marcos.