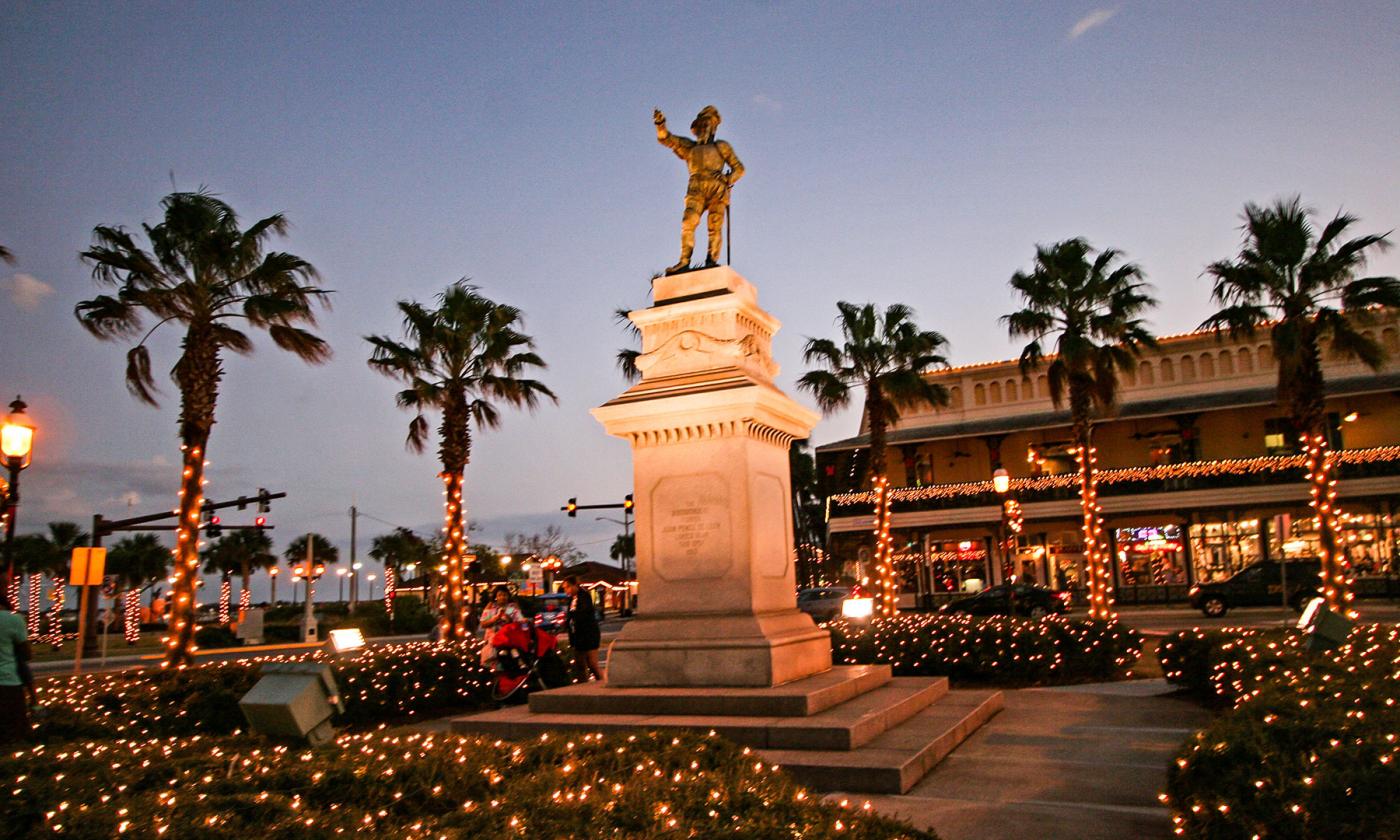 Why We Have So Much Holiday Spirit
Why St. Augustine is the best town to visit for the holidays.
"My town is better than your town at celebrating the holidays." When I first moved to St. Augustine, I would have found such a statement dubious. I came to the nation's oldest city in Florida to escape the snow and ostensibly all of the things I associated with it. Christmas carols were the last thing I wanted to hear while shoveling my car out of the driveway, but where I'm from hypothermia and holiday spirit go hand in hand.
My decision was easy, but I thought I had to sacrifice the spirit of St. Nicholas for the sunshine of St. Augustine. However, once I got here, I realized how very wrong I was. Hypothermia is not a prerequisite for holiday spirit in St. Augustine. In fact, it's not even involved. I would go so far as to say that St. Augustine is the best at celebrating the holidays, even without snow. When it comes to the holidays in St. Augustine, Scrooges and Grinches need not apply.
1. We Parade Harder than Anyone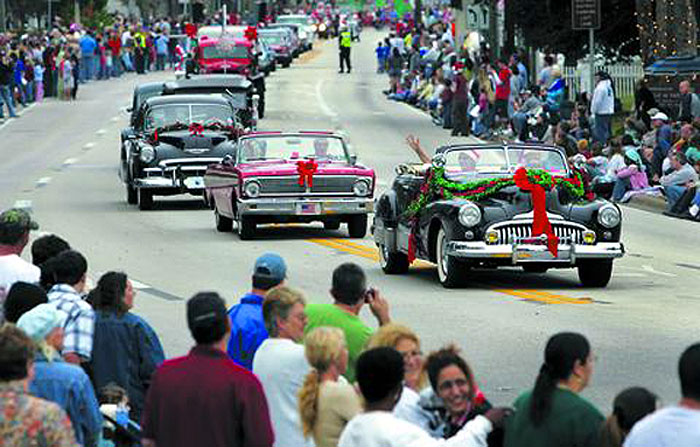 One big clue that St. Augustine knows how to holiday should be the numerous parades we have throughout the year. We'll seriously find any excuse to decorate a car and march every organization in town through the streets. So it goes without saying that one of the biggest holidays of the year has one of the biggest parades.
The Christmas Parade is held every year on the first Saturday of December. For more information on the route and times, check out the calendar listing.
2. Twelve Days of Christmas? Weak Sauce. I'll Take Two Months (Nights of Lights)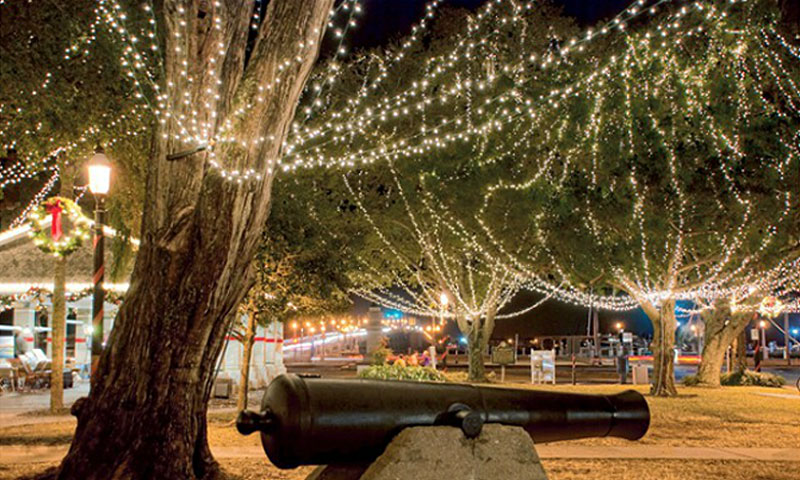 Head south on San Marco Avenue and leave all of that contemplation behind, because starting on November 18, 2023, downtown is inundated with sights, sounds, and people who really seem to love said sights and sounds. This two-and-a-half-ish months long event is aptly named "Nights of Lights." It is called this because all of downtown is covered in twinkly white Christmas lights. Obviously, these lights are best enjoyed at night. No building is spared, and even most of the trees are covered in lights. And the lights do not just spontaneously appear. The event is kicked off by a lighting ceremony in the town square.
Even if you have no inclination to attend this event, as I have not on several occasions, if you are downtown, you are attending this event. In fact, you might as well abandon all hope of accomplishing anything downtown on November 18, 2023, and just accept that you will be celebrating the lighting of the city. If you try and leave by vehicle, you will surely be stuck in traffic, where you will push your car's sound system to the limit just to counter the spirited live musical performances and the sounds of sheer and unadulterated human joy that will fill the air between songs and sets.
If you're stuck in traffic, you'll probably be stuck behind a horse and carriage, where you will be forced to contemplate how much more fun everyone on that carriage is having than you. If you're on a bike, forget it. You will succumb to the temptation of ditching those pedals for parading with the masses of revelers. There is no escape. You will listen to the mayor speak and you will cheer as they flick the switch and make the nights in St. Augustine brighter for weeks to come. You are one of us now. One of us, one of us...
3. Dashing Through the Lights, in a One-Horse Open Carriage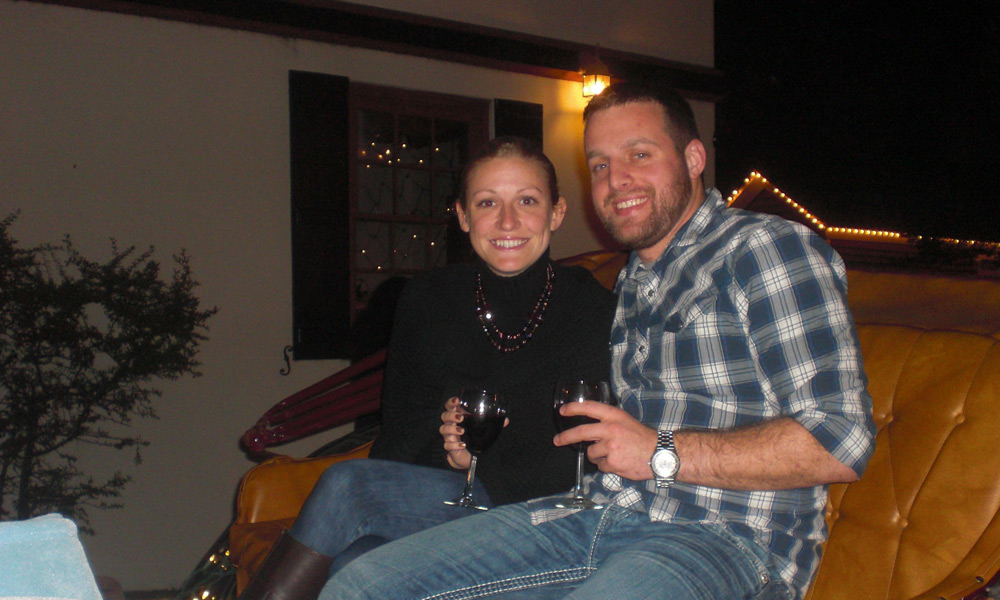 But if you're all gung-ho for staying downtown and actually enjoying the festivities, that whole horse and carriage thing probably piqued your interest. If you're in love, and your lover happens to love you back, might I suggest a carriage tour with The Tasting Tours? Is your love unrequited? Or maybe you're not in love at all. Perhaps you have multiple lovers, or you live at home with your parents. In any case, their Rockin' Red Roadster tour might best suit you.
4. Famous Family Fun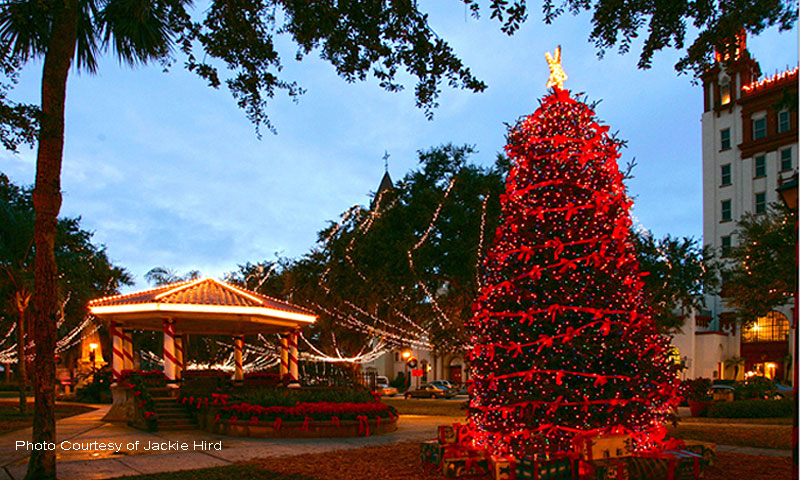 Maybe you don't think that horses and romance have any business being in the same sentence together, let alone on the same streets, but you still want to see all the lights while feeling both holly and jolly. Starting on November 18th you can breeze past the buggies on Old Town Trolley's Famous Nights of Lights Trolley. Between the hours of 6:00 and 9:00 p.m., the streets of St. Augustine are filled with trolleys and cheer as riders scream Christmas carols at the top of their lungs. Remember how I said that Nights of Lights inundates downtown with sights and sounds? Consider this another unavoidable example of both. If caroling and screaming at pedestrians are not enough, your Nights of Lights Trolley ticket entitles you to cider and cookies.
5. (Other Peoples') Home(s) for the Holidays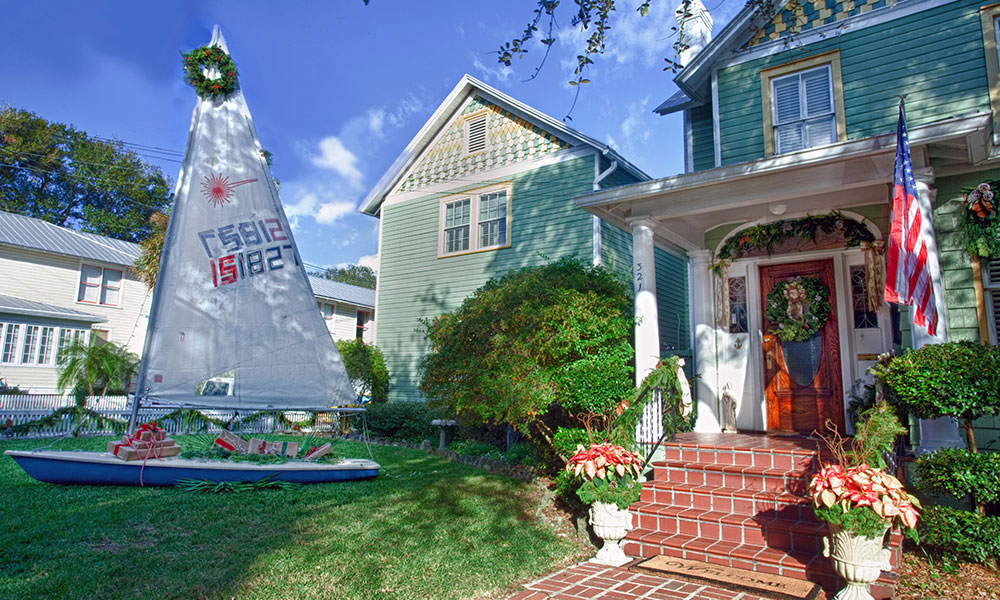 If the trolley tour isn't voyeuristic enough for your festive fetishes, you can take a holiday tour through six 19th-century homes. The Christmas Tour of Homes takes place on December 10, 2023, and is truly a once-in-a-lifetime experience (or at least it's a once-in-a-year experience, as this is the 54th or so annual iteration of the tour). Between the hours of 12:00 and 4:00 p.m., guests can explore the homes at their own pace. The holidays are hectic enough, so a spot of tea at one and hand-made treats from the host organization contributes to a more leisurely pursuit of charm and cheer. If you think St. Augustine's historic homes are beautiful in July, you really ought to see them decked out for the holidays. I recommend wearing a sweater. It is not that the weather or the interior of the homes will be particularly cold, it is just so rare that you get to wear a sweater in Florida. Savor the sweater!
6. Holly Water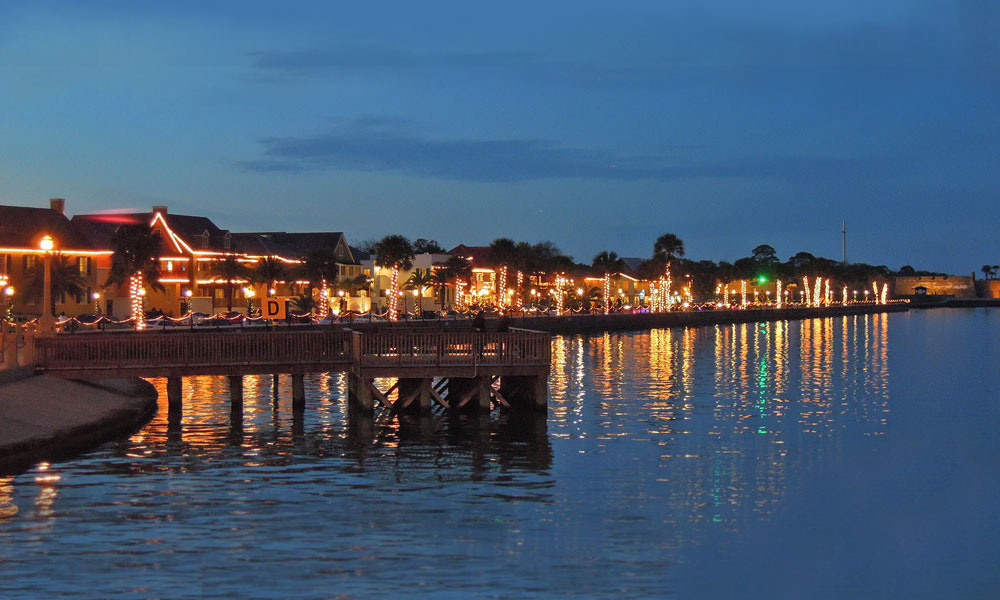 The Bridge of Lions is a great spot to get a picturesque view of our brilliantly lit city, but even better is the view from the water. There are a variety of water tours that offer guests this stellar view, with the added benefit of not having to deal with all of the landlubber gridlock. Visit here for a full list of all tours during Nights of Lights, including the watery ones. Oh, and don't forget your sweater.
7. Nostalgia for All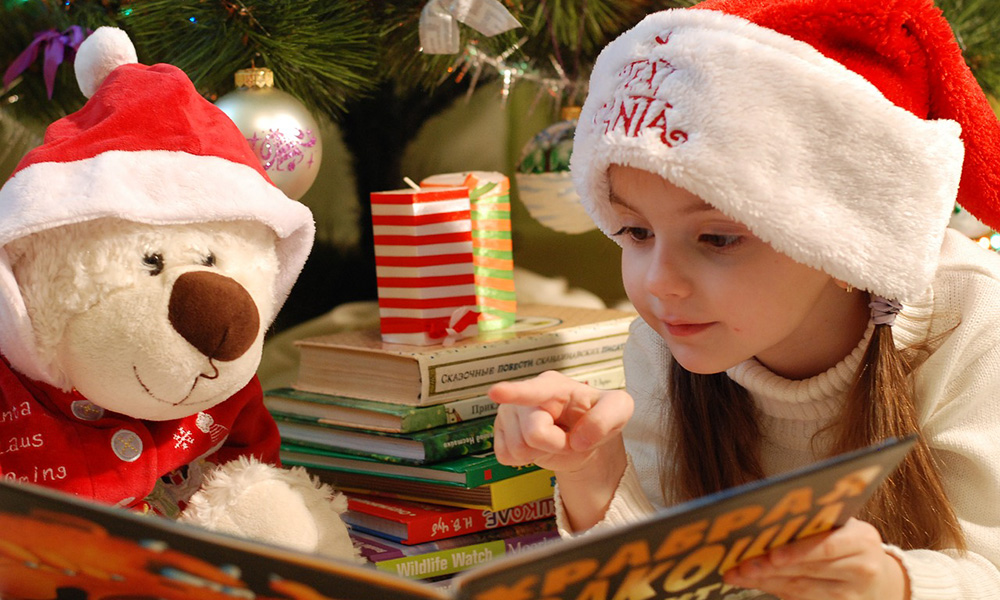 Meanwhile, the fine folks at the St. Augustine Ballet want to make sure you remember just what the holiday season is all about, which is pretty much everything. On December 15 - 17, 2023 they're presenting the 15th annual Nutcracker holiday show that is sure to get you in the holiday spirit! Over the course of one weekend, performers will delight and entertain audiences with the holiday music we all love in the Lewis Auditorium at Flagler College!
8. Night of Lighthouse
The St. Augustine Lighthouse never gets a night off, and Nights of Lights is no exception. The folks in charge of St. Augustine's mightiest light throw a spectacular family-friendly party. It's called Luminary Night. It takes place on December 6th from 6:00 to 9:00 p.m. and it features crafts, food, and music for all. Enjoy a nautically-themed Christmas tree and/or climb to the top of the lighthouse tower to take in the sight of all the other lights the city has to offer. You'd better believe Santa will be there as well.
Santa makes so many appearances around St. Augustine, you might think he actually lives here instead of the North Pole. And who could blame him? After all, ​nobody has more holiday spirit than us.
This article was originally written by Benjamin Tier in 2014. It has been updated with current information for the 2023-24 holiday season.