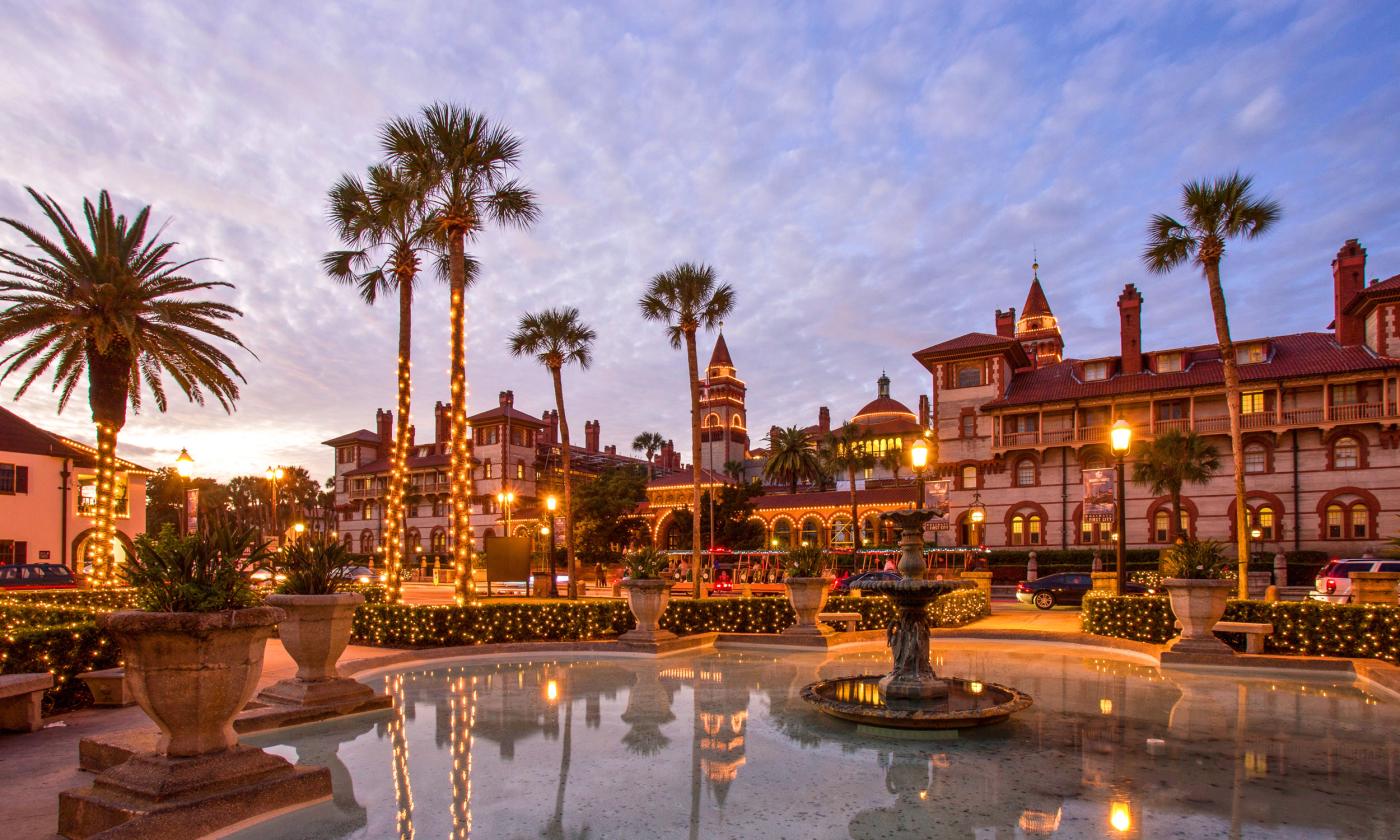 Common Nights of Lights Questions Answered
A few key questions answered about St. Augustine's famous Nights of Lights display.
Nights of Lights is one of the biggest city wide light displays in the Southeastern United States. National Geographic named Nights of Lights as one of the Top Ten Holiday Light Displays - in the world.
When is Nights of Lights?
Nights of Lights takes place from November 18, 2023 to January 31, 2024. This year will be St. Augustine's 30th year of celebrating Nights of Lights. Light-Up! Night is November 18 and the ceremony begins at 4:00 p.m. and the light up will begin around 6:30 p.m. The City of St. Augustine has a law stating that the lights must run from the Saturday before Thanksgiving to the last day of January - that's about 70 days of holiday cheer! Nights of Lights started in 1993 as a way to boost tourism in the winter months.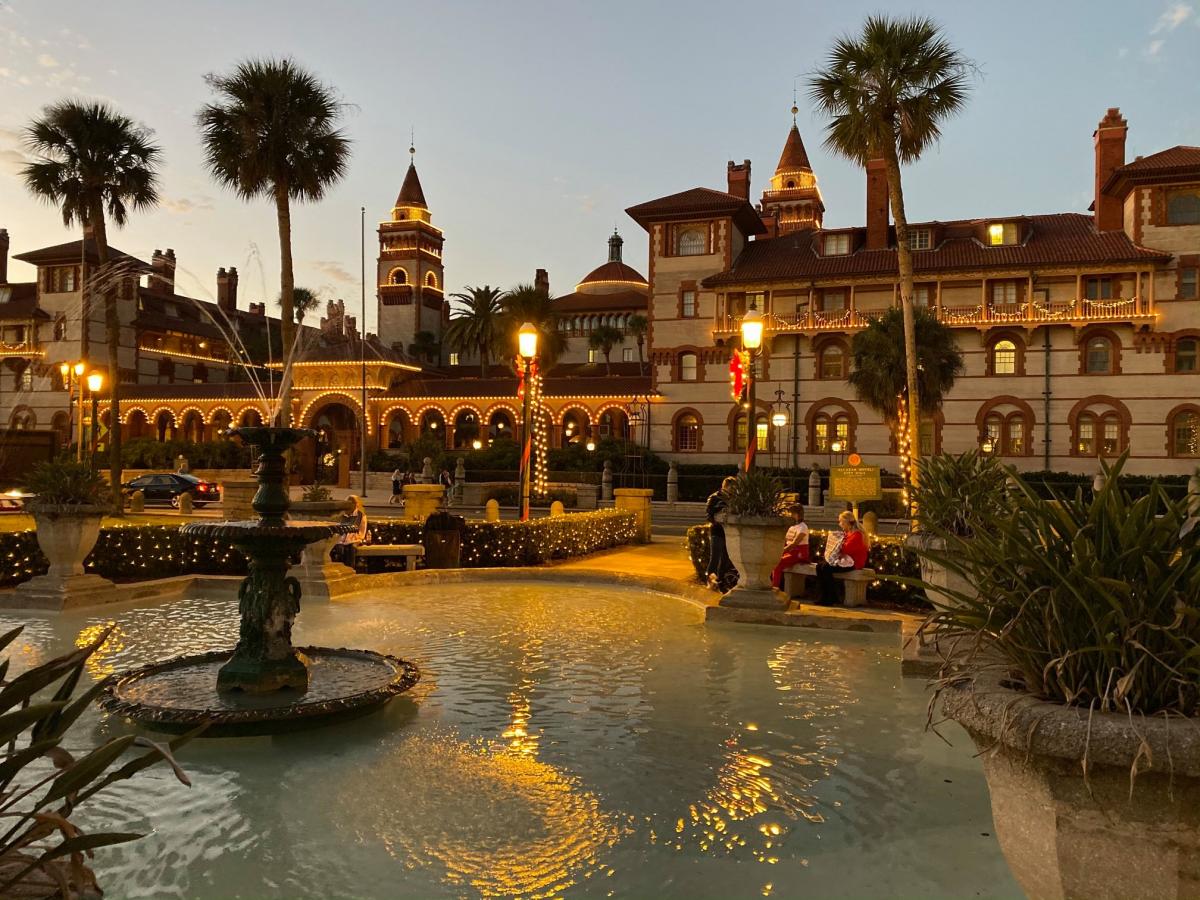 Where is Nights of Lights?
Nights of Lights takes place throughout downtown St. Augustine. There is not one particular spot to see the lights. However, most of the lights are concentrated in the Plaza de la Constitucion and along the bayfront.
When time of day do the lights turn on (and off)?
The lights turn on every day at 5:30 p.m. and remain on past 2:00 a.m.(!) during Nights of Lights.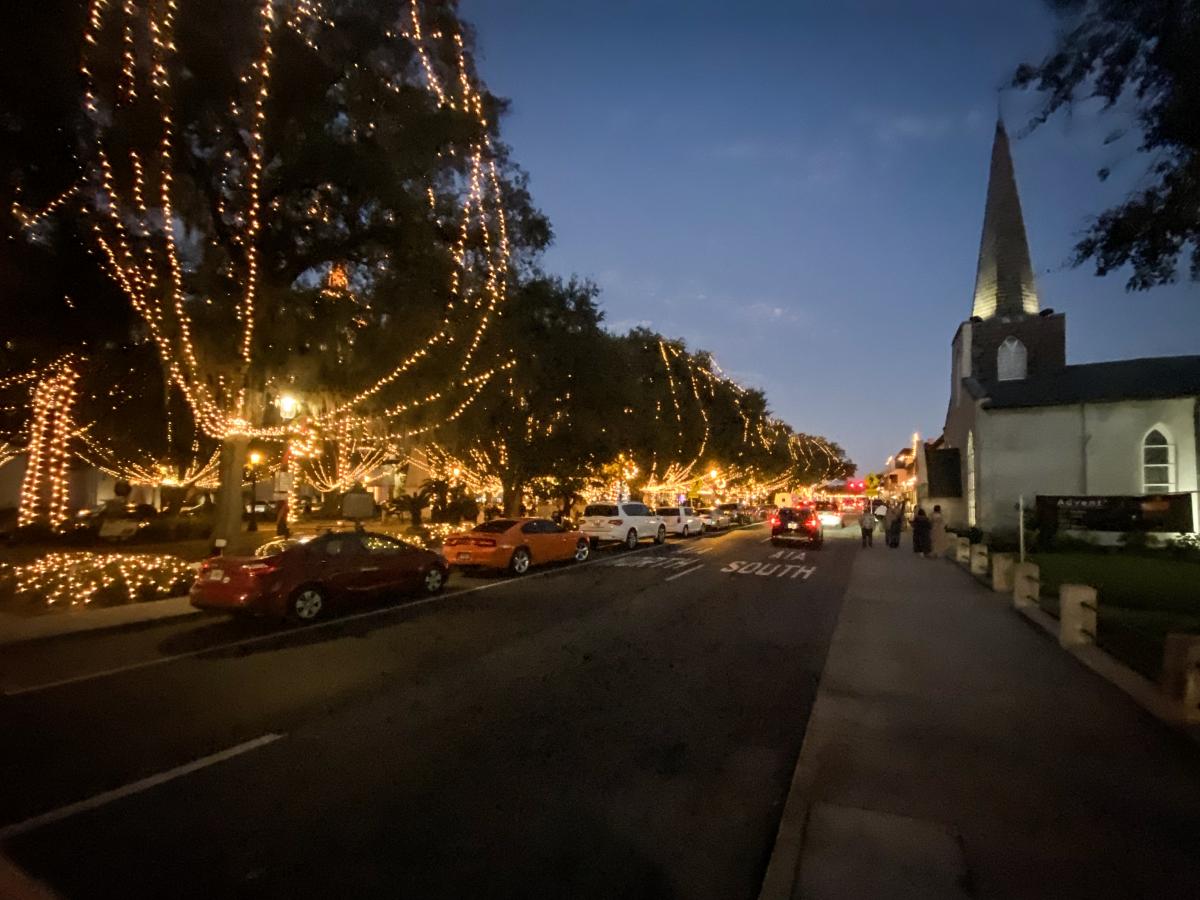 Why only white lights?
It's said that St. Augustine uses white lights to honor an old Spanish tradition.
What's the tradition?
First, on important dates, such as a king's coronation, Spanish homes would light a white candle in one or more windows. Candles were expensive, and few houses could afford to light them for Christmas.
Second, during Christmas and other celebrations, Spanaiards would light a small torch and place it outside their home. In some places in the New World, that tradition has morphed into lighting luminaria on Immaculate Conception Eve - in early December. The country of Colombia is famous for its luminaria, and the St. Augustine Lighthouse hosts an annual Luminary Night on the first Wednesday in December.
I heard there's one red light - is this true?
According to a 2019 editorial in the St. Augustine Record: one of the men who placed the lights inserted one red light for his daughter to find. After he retired, the tradition continued. We know people who actively search for the red one light among three million white ones! According to one source, the red light is always somewhere in the Plaza de la Constitucion. 
How much is Nights of Lights and where can I buy tickets?
If you are looking for free things to do in St. Augustine look no further. Nights of Lights is free and there are no tickets required to see the lights. Nevertheless, there are several ways see the lights.
Where do should I park during Nights of Lights?
There is no particular place to park during Nights of Lights opposed to other times of the year. It is recommend to arrive early and plan what you want to see in St. Augustine in advance therefore you can make the most out of your trip. Here is a link to our parking article for more tips and tricks on parking in the nation's oldest city.
Is there a shuttle service for Nights of Lights?
There are many - shuttles and Nights of Lights tours. The City of St. Augustine offers a Free Park and Ride Shuttle Service for Nights of Lights from November 18, to December 31, 2023. For information about operating times as well as pick-up and drop-off locations, visit here.
What is the best way to see the lights?
See the lights three ways: by foot, by a vehicle that plays holiday music, and by boat.