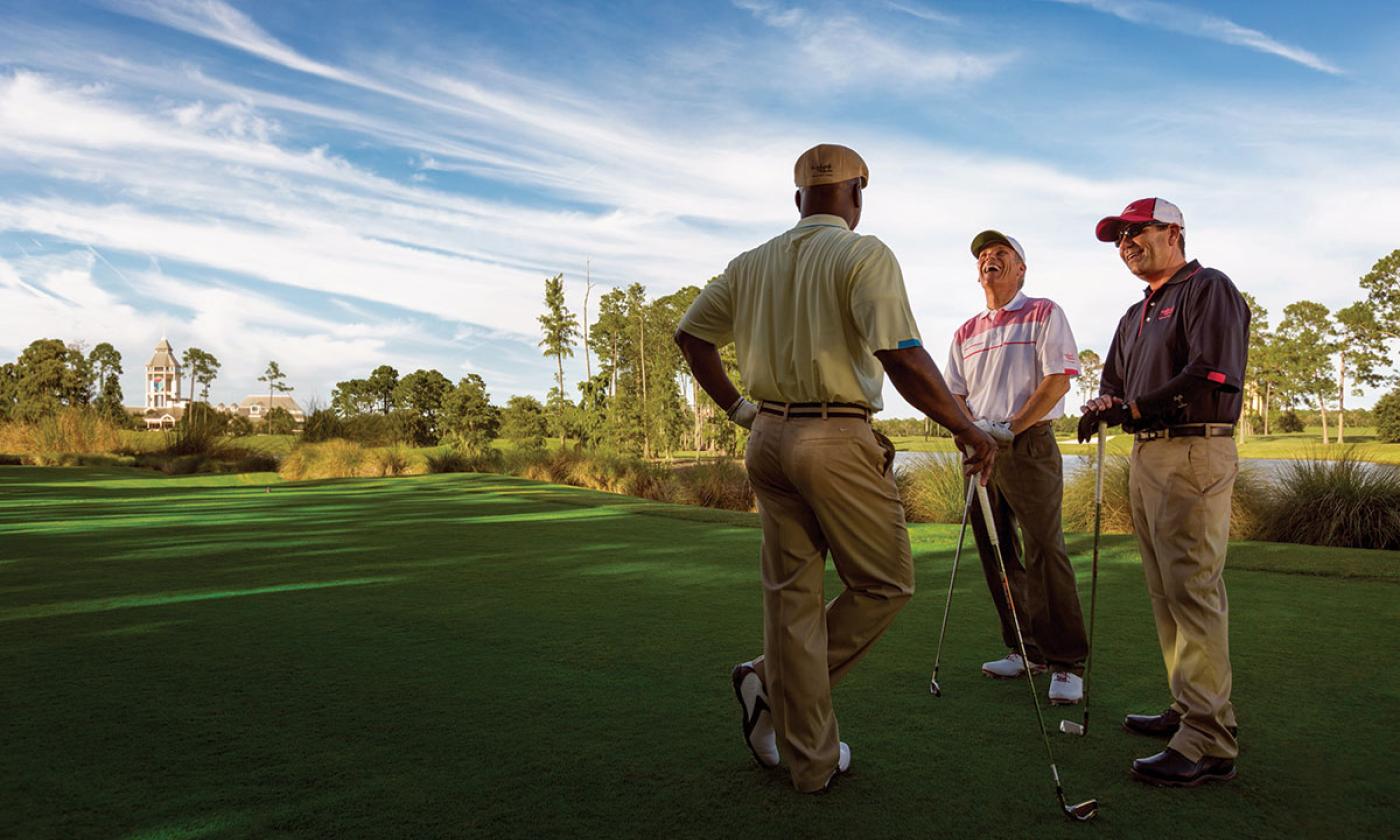 Golfing in the Ancient City
St. Augustine offers golf courses for every skill level and taste.
For most vacationers, the history of the nation's oldest city is the reason they visit, but for others, it's the thrill of the competition as they hit the links. St. Augustine has become a destination for golfers, offering courses for every skill level and taste. The area boasts numerous award-winning golf courses such as World Golf Village and TPC Sawgrass, and a number of highly regarded local clubs, including the St. Johns County Golf Course.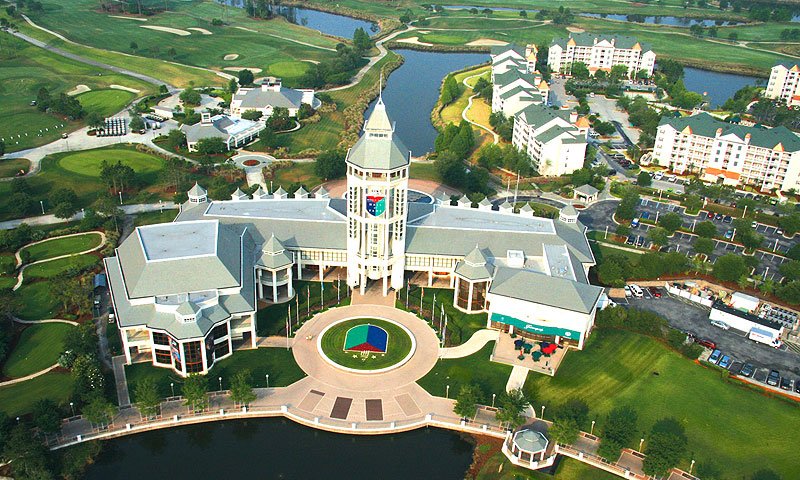 Looking at World Gold Village from the sky.
World Golf Village combines history with the sport of golfing. This golfing destination is a golf lover's dream come true, having a trifecta of items on a golf-lover's bucket list: championship courses, the World Golf Hall of Fame, and the PGA Tour Golf Academy. Play where the pros do at WGV, challenge your skills while becoming a better player. Their two courses, designed by famous golfers, the King and Bear and Slammer and Squire offer different but equally challenging days on the links.
King and Bear was designed by Arnold Palmer and Jack Nicklaus, combining the wide fairways of Nicklaus and the fast greens of Palmer. Slammer and Squire was designed by Bobby Weed with design consultants Sam "The Slammer" Snead and Gene "The Squire" Sarazen. This course offers plenty of water hazards and generous greens, creating a good environment for both the expert and the novice.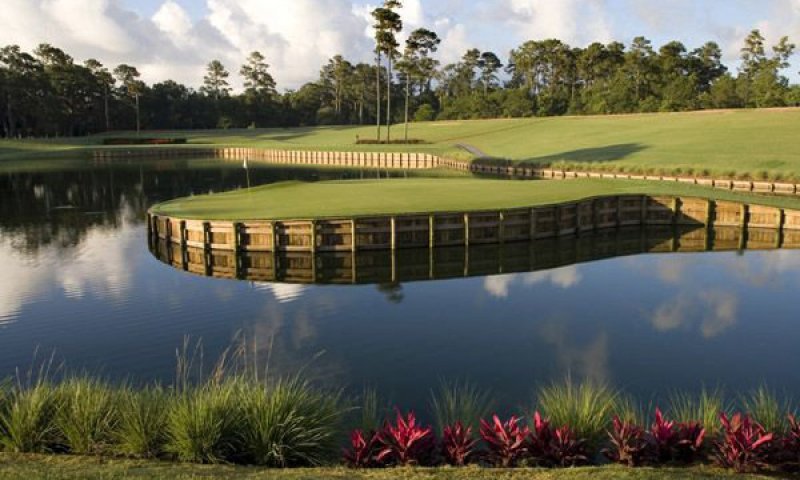 A slice of the golf course at TPC Sawgrass.
TPC Sawgrass, home of the Players Championship, has an immaculate course designed to challenge and grow a player. Their stadium course is home to the notorious par 3 17th hole featuring an island green that can so often make or break a player's round.
Sawgrass is often recognized worldwide as one of the top golf courses and with good reason. In addition to that challenging 17th hole, golfers at Sawgrass will find a selection of short, medium, and long holes within the categories of par-3s, par-4s and par-5s. For a true test of your skill, visit this course and experience what the pros do.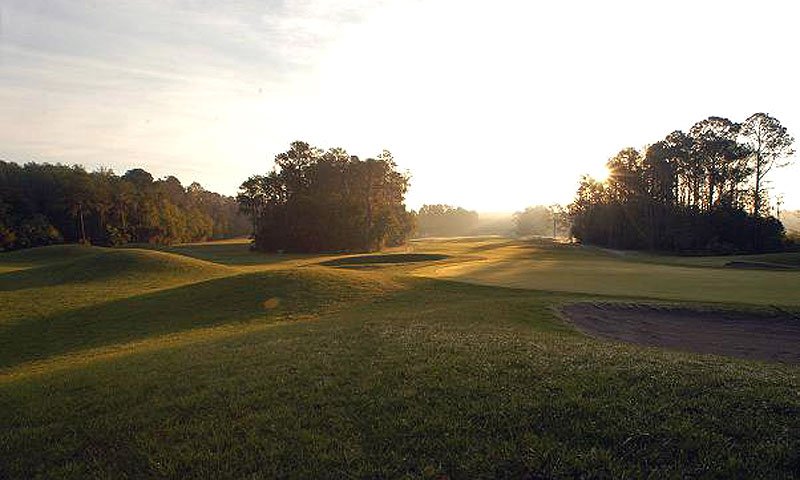 The sun shines on St. Johns County golf course.
For a different style of course, test out the 18 holes and manicured greens of the St. Johns County course. Designed for players of all ages, the course is an excellent one to try out while in St. Augustine. There are expansive practice facilities such as a grass tee driving range over 325 yards long plus a private backside tee area, a two-tiered chipping green, and a putting green.
Nearly year-round the weather in St. Augustine is sunny and ideal for any vacation, especially a golf getaway. The wide variety of courses offers every player something unique. Come to the nation's oldest city and experience all that the area's rolling greens have to offer.
Other Golf Courses in the area: