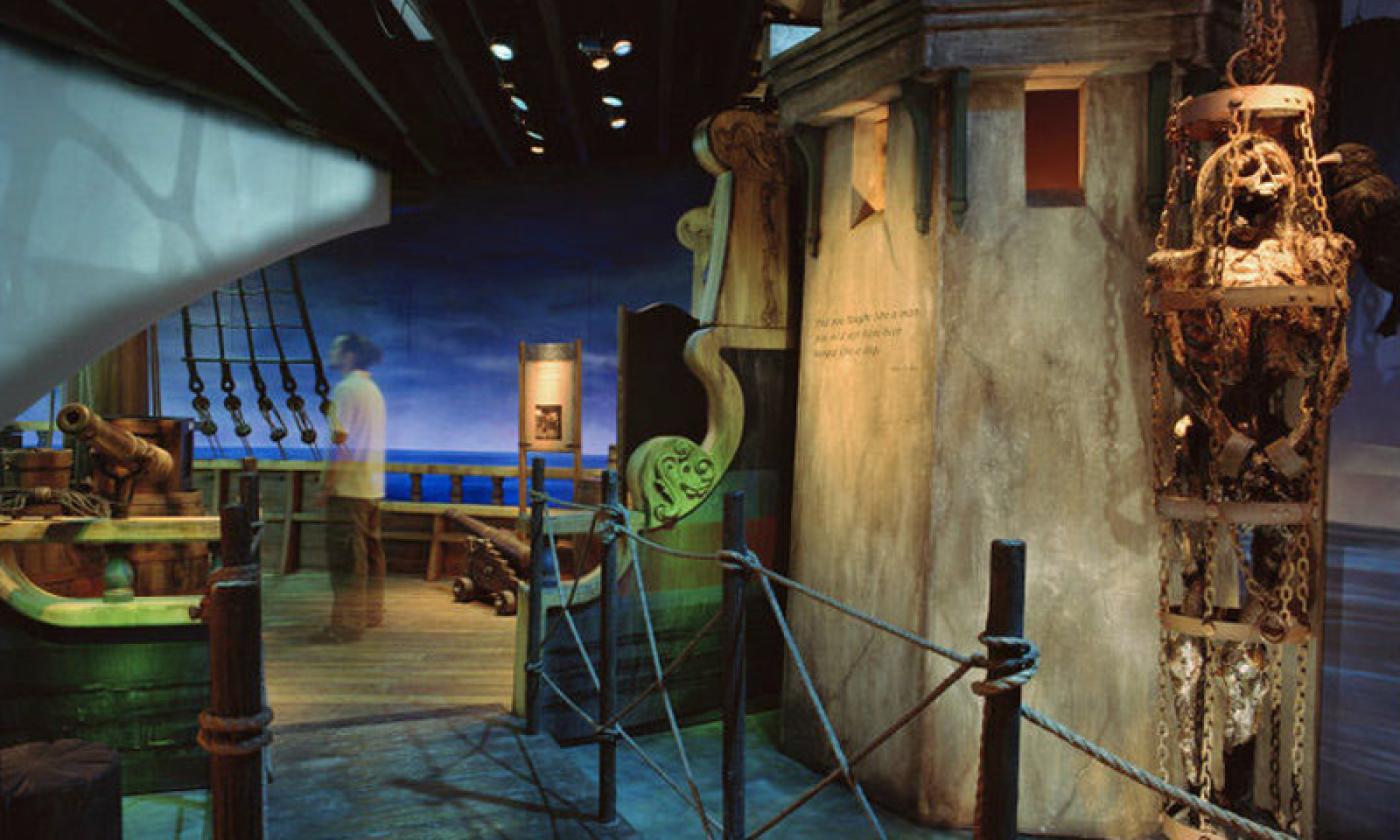 St. Augustine is a Pirate's Paradise
Pirate fans will find plenty of things to do in St. Augustine, from shows, to live entertainment, and even a pirate inn.
You don't have to sail to the Caribbean to find pirates. Back in the 1500s when St. Augustine was a key port town in the New World, it was continually a target for buccaneers in search of riches to plunder and townspeople to torment. Robert Searle, Francis Drake — pirates and privateers have both played a huge part in the history of the Old City. Today, the pirates in St. Augustine may be harmless, but they look fierce and are always ready for adventure — or to spin a tale.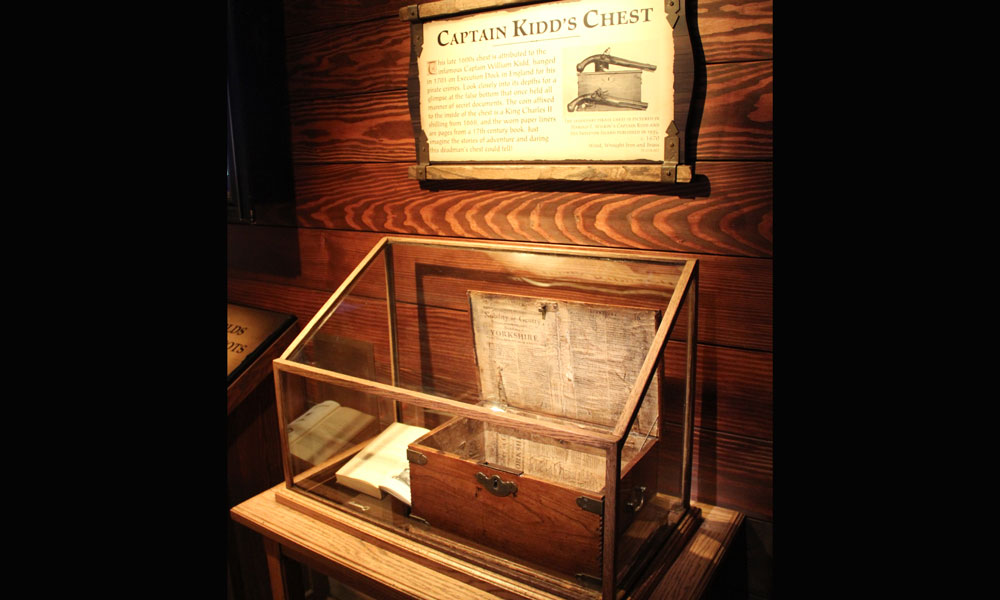 Inside the The Pirate Museum.
The city is home to the St. Augustine Pirate & Treasure Museum, This passion project built by former Philadelphia 76ers President and pirate-enthusiast, Pat Croce, is now owned by a local business family who are adding to the museum's collection. Those who visit can lift a gold bar, see the world's oldest wanted poster, and meet some St. Augustine pirates.
Walking around the museum is like stepping onto a real pirate ship. There are interactive exhibits, fun photo opportunities, and treasured artifacts (including one of only three original Jolly Roger flags in the world). It's a must see for any visitor on vacation in the oldest city.
Besides being home to the Pirate & Treasure Museum, St. Augustine also has their infamous pirate cruise, The Black Raven. Go on an adventure on the open water with St. Augustine's own band of pirates. You can learn a sea chanty, laugh at pirate jokes, and watch the little ones learn sword-play and how to surprise the dastardly crew of the Queen Anne's Revenge. All of the volunteer young pirates help to save the day and get to share in the treasure. The cruise is great for visitors and locals, family and friends, kids, and adults. It's a perfect venue for a birthday party, private event, or if you're just looking for things to do for a weekend getaway.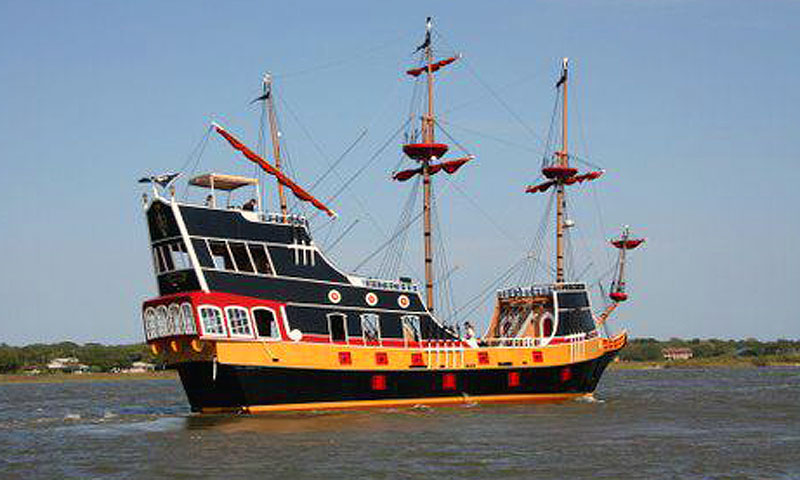 The Black Raven is always full of pirates no matter what the season.
We haven't even begun to touch on St. Augustine's obsession with pirates because we haven't mentioned all the historical reenactments and demonstrations throughout the year! There is Searle's Raid in early spring, Drake's Raid right before summer. All are immense occasions of people dressing, talking and living as the pirates did, and a great excuse to take a trip with the family to the old city.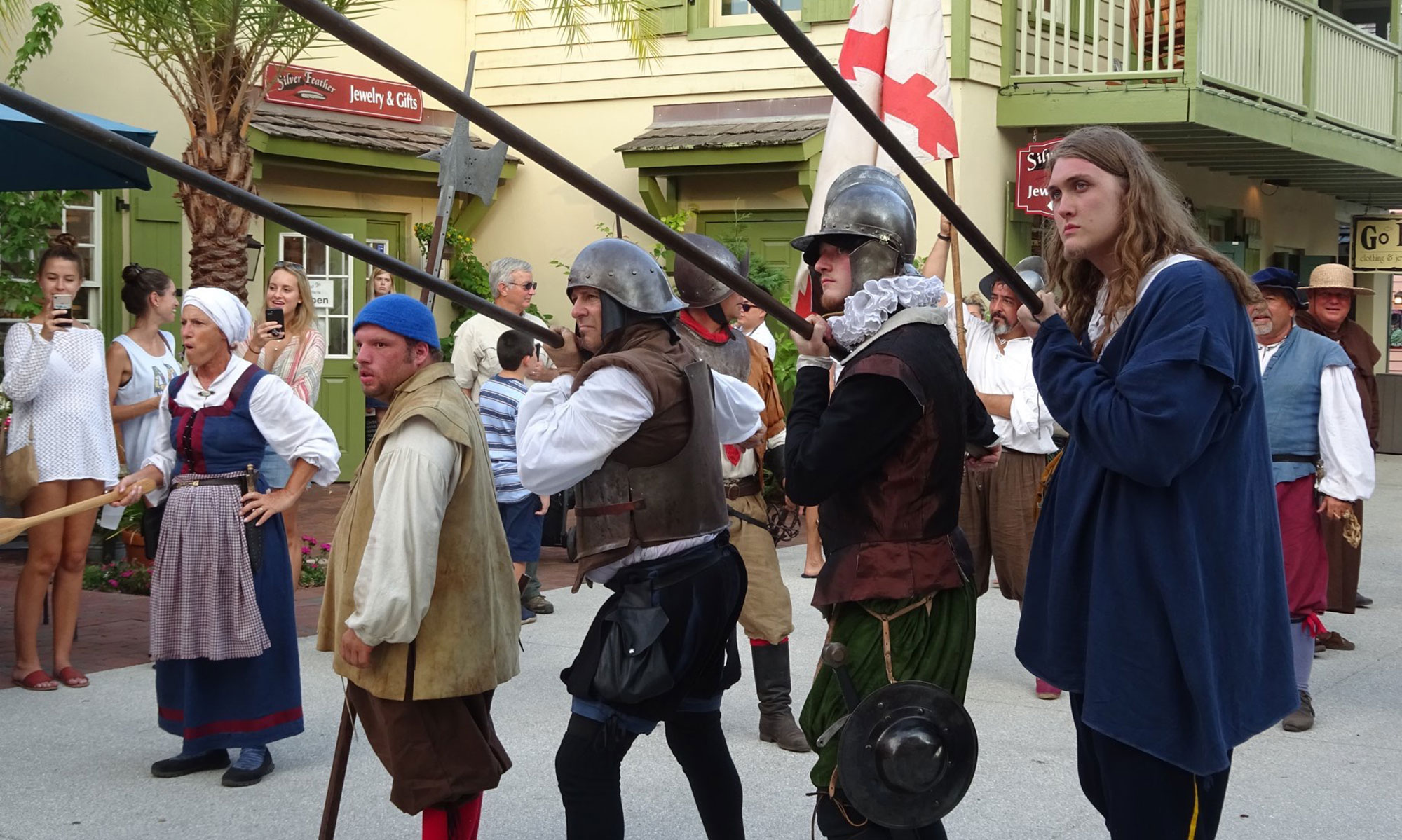 You might see a scene like this if your visit coincides with Drake's Raid.
And let's not forget the perfect place to lay your head. The Pirate House Inn offers pirate-themed guest rooms. For large groups and families, "The Captain's Quarters" features a king bed and three sets of bunk beds.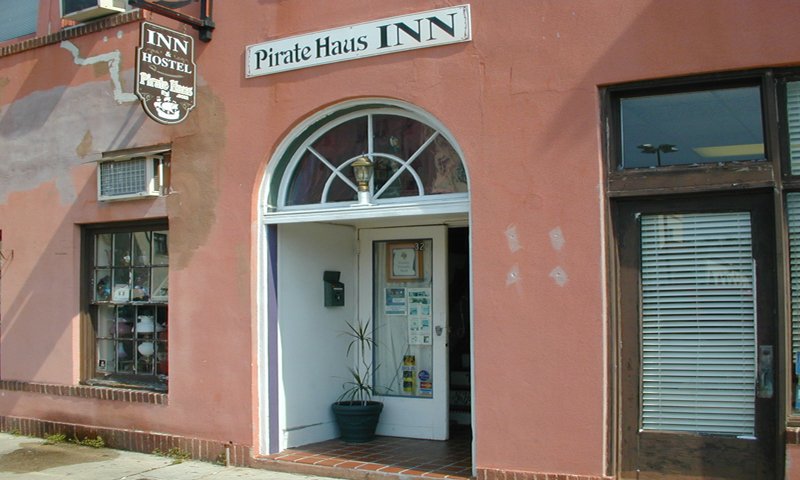 Sleep like a pirate at the Pirate Haus Inn.
So whether you enjoy the history and legacy of pirates or you just like the sound of cannon fire - it's a pirate's life for everyone in St. Augustine!
Other pirate delights in St. Augustine:
* Visit everyone's favorite pirate at Potter's Wax Museum.
* Drink like a pirate at City Gate Spirits.
* Visit the canons used to protect St. Augustine from pirates at the Castillo de San Marcos.
* Check out the lost treasure at the St. Augustine Shipwreck Museum.
* And don't forget to dress like a pirate - The Pirate Store can help with that.