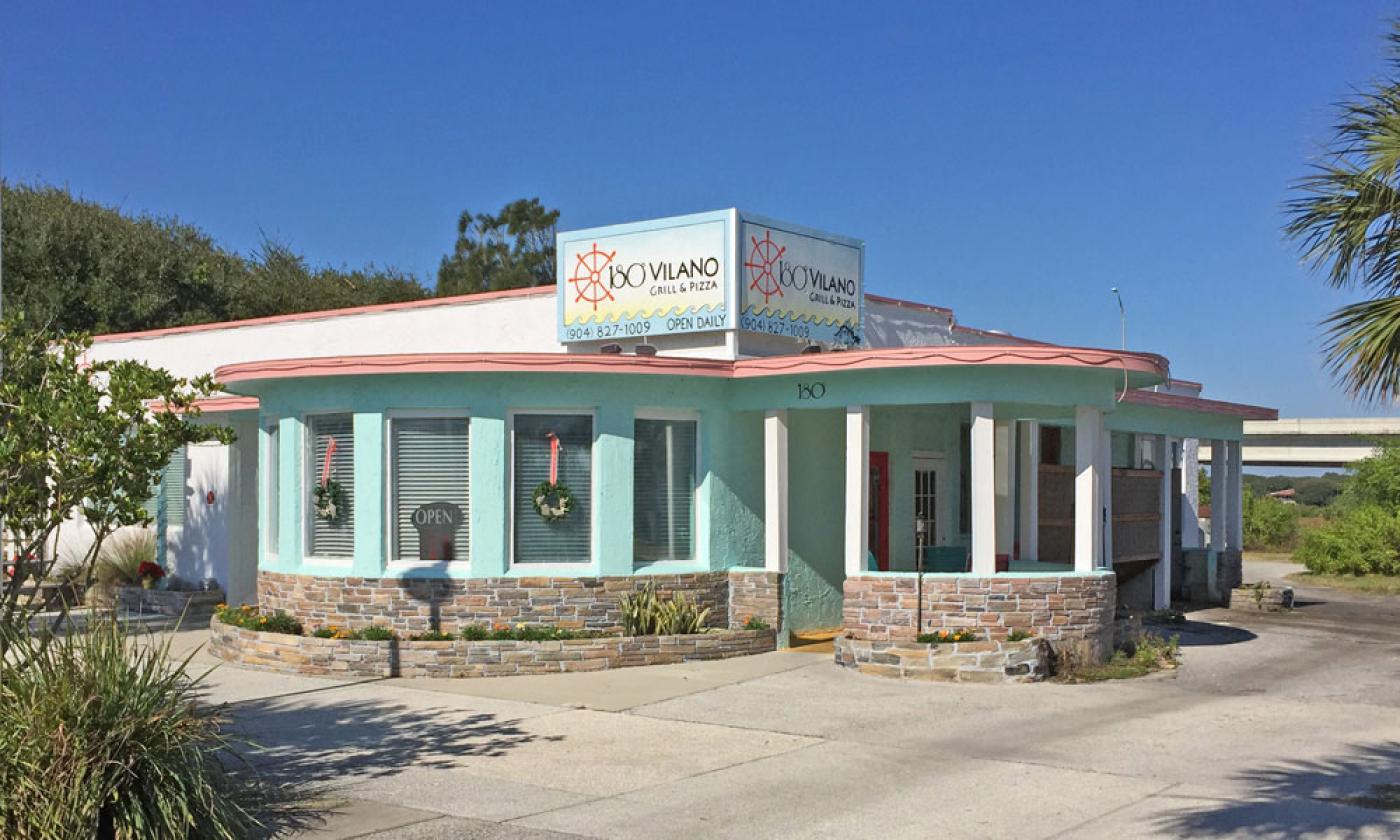 Mon - Tue:
4:00 pm - 9:00 pm
Fri - Sat:
11:00 am - 9:30 pm
Strategically located in the heart of Vilano Beach, the restaurant is a short stroll from an inviting shoreline. 180 Vilano Grill and Pizza offers a convenient dinner option throughout the week. Renowned for pizza and authentic Italian specialties, they also serve burgers, seafood, salads, various appetizers, and sandwiches.
Their lunch selection, available from Wednesday to Sunday, boasts crowd favorites such as the zesty blackened-fish sandwich or tacos with mango coleslaw. Dinner options include:
bacon-wrapped sea scallops
chicken piccata
catch-of-the-day
scallops carbonara
American pie (a signature hamburger wrapped and baked in homemade pizza dough.)
a variety of classic and signature pizzas (10", 14", 16"), calzones, and stromboli.
With outdoor and indoor seating, an extensive menu, and a convenient location, 180 Vilano Grill and Pizza is ideal for those visiting Vilano Beach or spending the morning fishing at the Vilano Pier.
Mon - Tue:
4:00 pm - 9:00 pm
Fri - Sat:
11:00 am - 9:30 pm