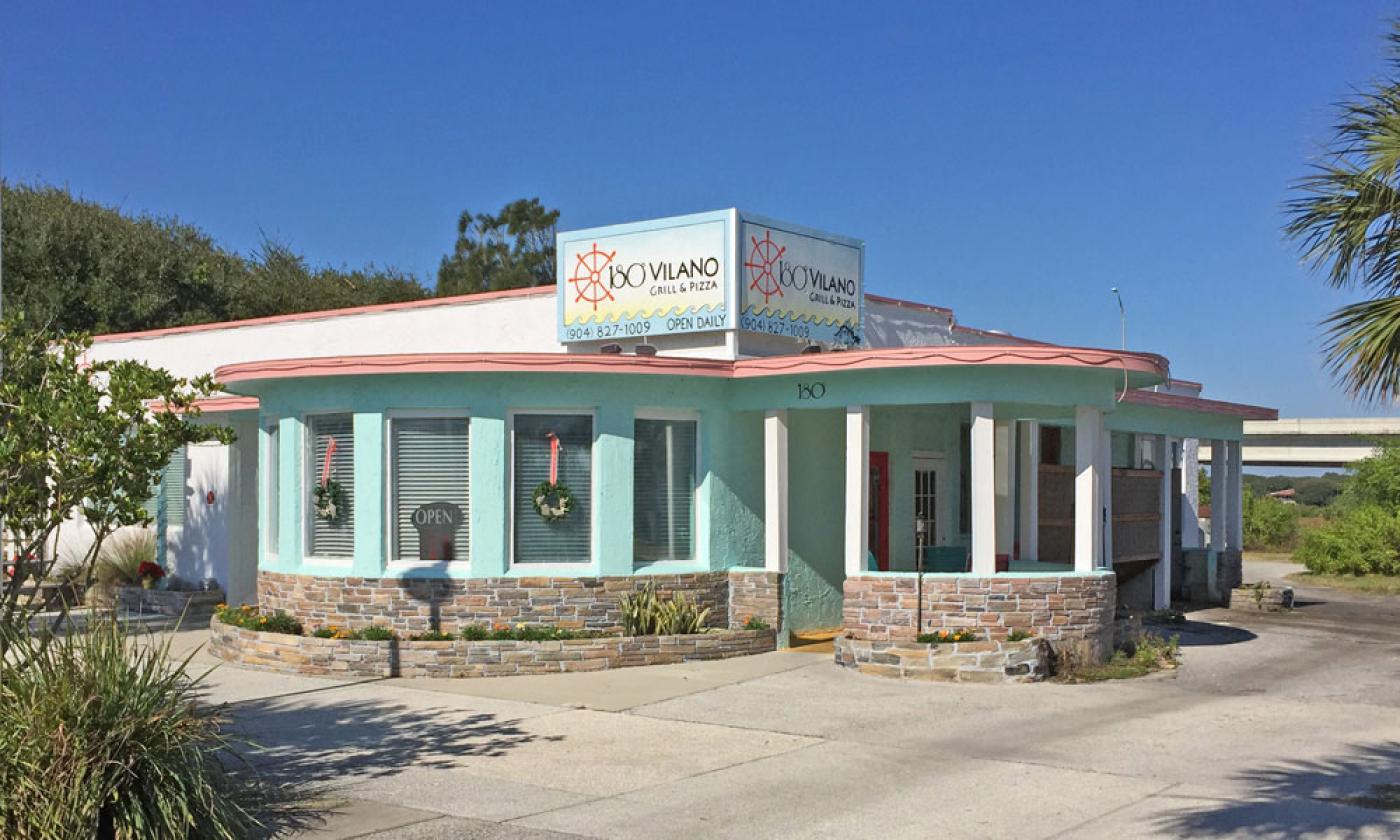 Mon - Wed:
4:00 pm - 9:30 pm
Thu - Sun:
11:00 am - 9:30 pm
180 Vilano Grill and Pizza, located just a short walk from Vilano Beach, serves dinner seven days a week. They are open for lunch as well on Thursdays through Sundays.
180 Vilano is known for their pizza and Italian specialties, as well as burgers, seafood entrees, and sandwiches — all freshly made. Their lunch menu includes such items as a blackened fish sandwich, a variety of tacos, and their hand-packed Signature Burger. For dinner, guests can choose 180 Vilano Pizza & Grill's bacon-wrapped sea scallops, chicken Franchese, the daily "Steak of the Moment," and a number of other seafood and Italian dishes.
Located in Vilano Beach, the restaurant is just a short walk away from both the beach and the Vilano Pier.
Mon - Wed:
4:00 pm - 9:30 pm
Thu - Sun:
11:00 am - 9:30 pm