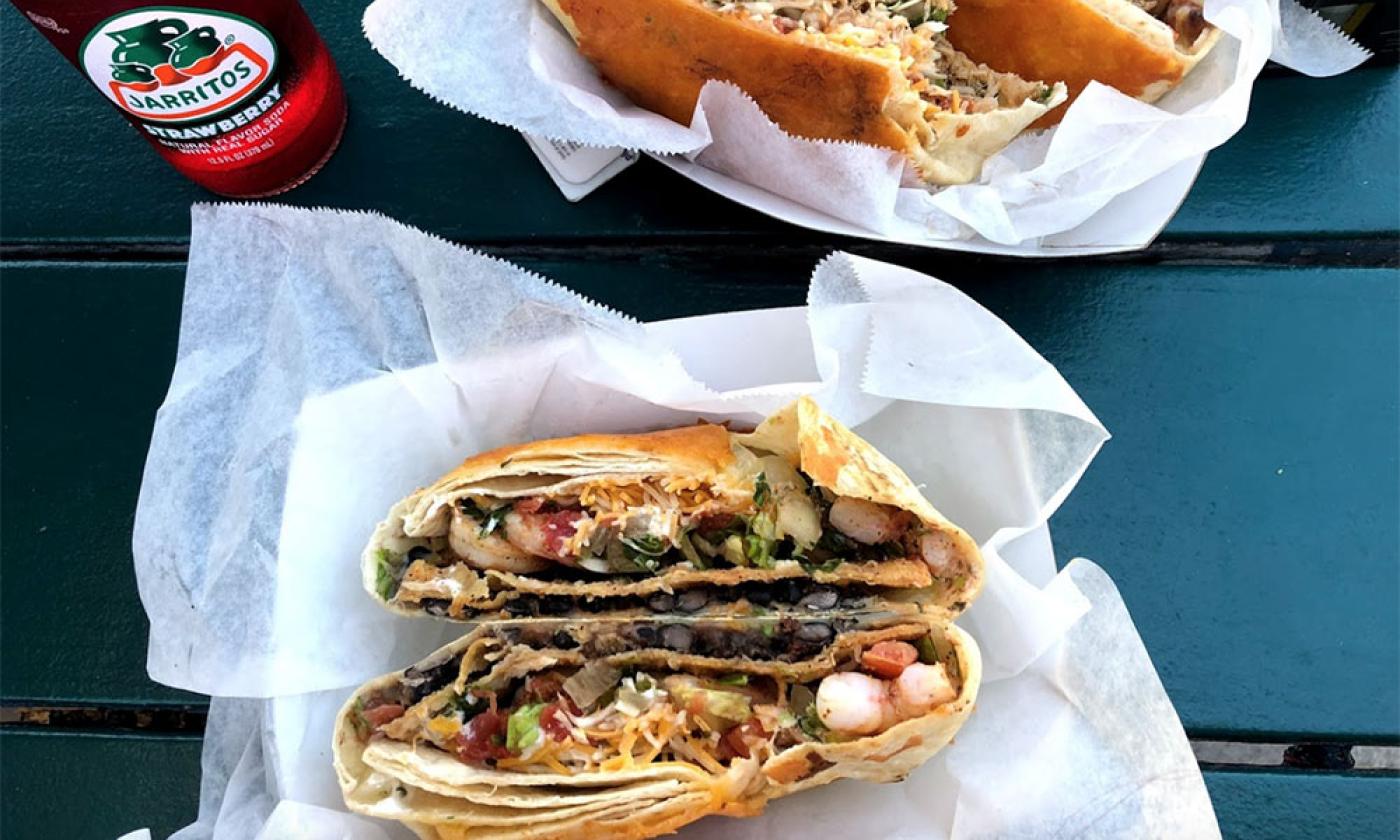 Mon - Thu:
11:00 am - 10:00 pm
Fri - Sat:
11:00 am - 2:30 am
A1A Burrito Works Taco Shop is home to a wide variety of delicious Baja-Mexican-style burritos, tacos, nachos, and more. Their large portions will satisfy the truly hungry or can be shared by two, and their food is made from all fresh ingredients.
With their unique, funky style atmosphere and their location just off A1A Beach Blvd., Burrito Works is a favorite of locals and visitors. All their Mexican dishes come with either The Works (cheese, sour cream cilantro, lettuce, onion, salsa, and lime) or Baja Style (onion, cilantro, lime, cabbage, and spicy white sauce). Guests can walk up from the beach and enjoy a meal at a picnic table under an umbrella.
They have another location in downtown St. Augustine at 114 St. George Street.
Mon - Thu:
11:00 am - 10:00 pm
Fri - Sat:
11:00 am - 2:30 am