The Blue Hen Cafe
117 Martin Luther King Ave., St. Augustine, 32084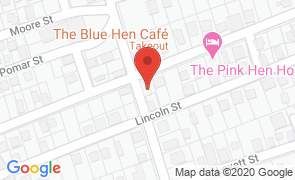 Hours
of Operation
Sun:
8:00 am - 2:00 pm

Mon - Tue:
Closed

Wed - Sat:
8:00 am - 2:00 pm

Open Wednesday through Sunday, from 8 a.m. to 2 p.m.
The Blue Hen Café serves fresh and locally-sourced cuisine for breakfast and lunch. Breakfast includes options like a large breakfast burrito, blue crab quiche, corned beef hash and eggs, chicken biscuits, and more.

The lunch menu at the Blue Hen offers a variety of  Southern choices, including pulled pork and biscuits, fried green tomato tacos, a datil BBQ Cuban sandwich, jerk chicken Cobb salad, and more.

This unique café is located on MLK Avenue in the historic Lincolnville neighborhood of St. Augustine. The restaurant is open from 8 a.m. until 2 p.m. every day except Monday and Tuesday. Full breakfast is served from 8 a.m. to 11 a.m. and lunch with a limited breakfast menu is after 11 a.m.. In addition to warm and cold beverages, The Bue Hen sells wine, sparkling wine, and beer.
Things to Do
Near The Blue Hen Cafe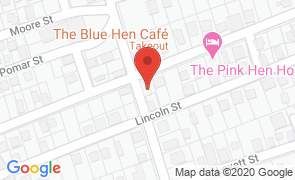 The Blue Hen Cafe
117 Martin Luther King Ave., St. Augustine, 32084
Hours
of Operation
Sun:
8:00 am - 2:00 pm

Mon - Tue:
Closed

Wed - Sat:
8:00 am - 2:00 pm