Carmelo's Pizzeria
Kitty-corner from San Sebastian Winery on King Street.
146 King Street, St. Augustine, 32084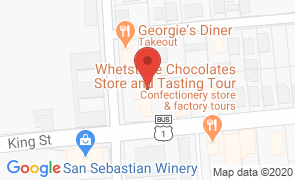 Hours
of Operation
Sun - Thu:
11:00 am - 10:00 pm

Fri - Sat:
11:00 am - 11:00 pm

Carmelo's Pizzeria offers New York Style pizza made from scratch — from tossing the fresh-made pizza dough, to making the sauce and preparing the toppings, to baking in a brick oven set to 500 degrees.

Named for family patriarch Carmelo Tringali who emigrated from Sicily to work in St. Augustine as a shrimper, Carmelo's Pizzeria is located at 146 King Street, where it is attached to the convenience store and gas station, Carmelo's Marketplace. Enter via the convenience store to pick up a to-go order of anything on their menu, or to grab a quick and economical lunch of two pizza slices and a fountain drink. There is seating and wi-fi at the small café next to the counter.

Those who seek a more relaxed experience can opt for Carmelo's dining room. The full menu includes pizzas, hot or cold subs, calzones, stromboli, various pasta dishes, appetizers, salads, and desserts. Be sure to ask about their daily specials. 

Carmelo's provides Wi-Fi access, a high definition big screen TV, and comfortable booths. Carmelo's offers a gluten-free pizza crust for a 10-inch pizza.
Things to Do
Near Carmelo's Pizzeria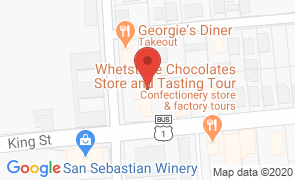 Carmelo's Pizzeria
Kitty-corner from San Sebastian Winery on King Street.
146 King Street, St. Augustine, 32084
Hours
of Operation
Sun - Thu:
11:00 am - 10:00 pm

Fri - Sat:
11:00 am - 11:00 pm