Columbia Restaurant
At the corner of St. George and Hypolita Streets, in the heart of Old St. Augustine.
98 St. George Street, St. Augustine, 32084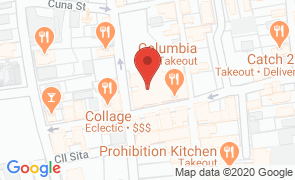 Hours
of Operation
Sun - Sat:
11:00 am - 10:00 pm

The Columbia Restaurant is open 365 days a year.
Cuban immigrant Casimiro Hernandez Sr. founded the Columbia Restaurant in Tampa, Florida in 1905. That location is Florida's oldest restaurant. The Columbia Restaurant of St. Augustine is located in the heart of the city, at the corner of Hypolita and St. George Streets. It offers award winning Spanish/Cuban cuisine for both lunch and dinner, seven days a week.

The Columbia Restaurant is known for their excellent cuisine. Customer favorites include, pork, Black Beans and Rice, Paella, and Arroz con Pollo "Valenciana", (that's chicken and yellow rice.) The Columbia offers daily lunch and dinner specials. Sangria and Mojitos are a few of their drink choices in addition to their extensive wine list.

At the Columbia Restaurant guests will be treated to the Old World charm and atmosphere of the rich and vibrant décor. This restaurant truly brings a taste of Spain, right here to St. Augustine. With two floors of dining space, this is one of St. Augustine's larger restaurants.

A new temperature controlled wine cellar is one of Columbia's true treats. Choose from several thousand different selections of wine to accompany your meal at this fine dining restaurant.

The Columbia Restaurant can accommodate groups of 10 to 200. They offer private dining areas to host your banquet, business lunch, rehearsal dinner, wedding reception, party or group event. Choose from their banquet menu, or let them customize a menu for your special occasion. Contact the Columbia Restaurant to make arrangement for your next event or dinner.

Street View Panorama Photos
Things to Do
Near Columbia Restaurant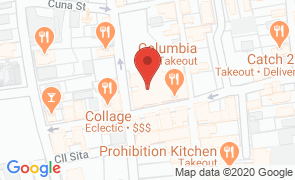 Columbia Restaurant
At the corner of St. George and Hypolita Streets, in the heart of Old St. Augustine.
98 St. George Street, St. Augustine, 32084
Hours
of Operation
Sun - Sat:
11:00 am - 10:00 pm