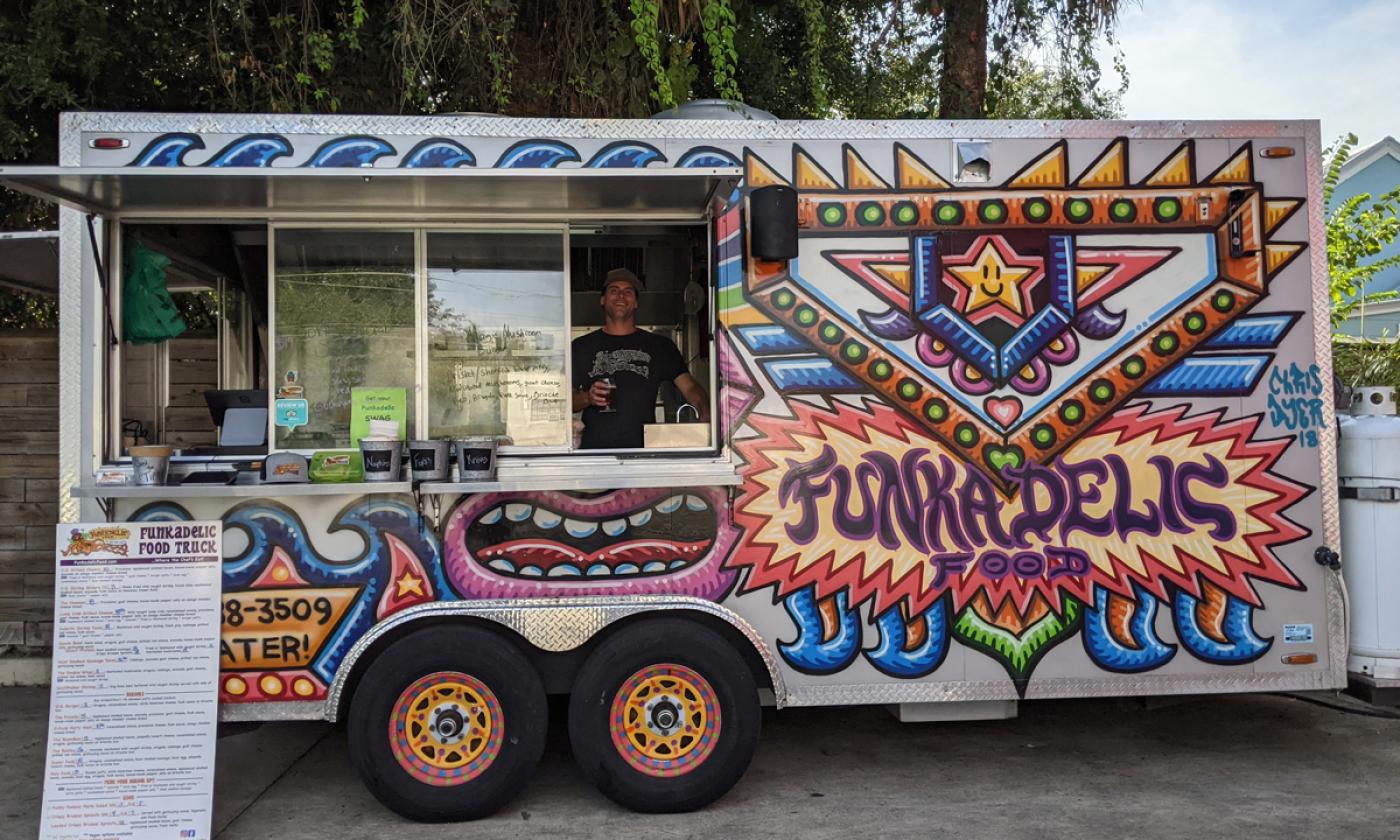 Funkadelic Food Truck has moved on and is no longer a permanent fixture at Dog Rose Brewing. They can still be found at Marina Munch, and at a new, brick and mortar location on Anastasia Island.
Funkadelic Food Truck now serves American cuisine with a twist at the Dog Rose Brewing Co., on 77 Bridge Street. Just like their Funkadelic Food Shack at Marina Munch, this funky truck and lively crew serve a diverse menu, with daily specials.
Funkadelic Food Truck at Dog Rose Brewing Co. still serves the local favorite O.G. Burger, but also offers a Lump Crab Grilled Cheese, the Doobie Wrap vegetarian option, and fried Brussel sprouts. Made special at this location is their SoulShaker Shrimp, a Dog Rose-beer battered wild caught shrimp served with a side of gochujang sauce.
The Funkadelic Food Truck can be found at Dog Rose Brewing Co. on Tuesday through Saturday from 4:00 to 9:00 p.m. and on Sunday from 3:00 to 8:00 p.m.
Funkadelic Food Shack can be found as an anchor truck at Marina Munch.