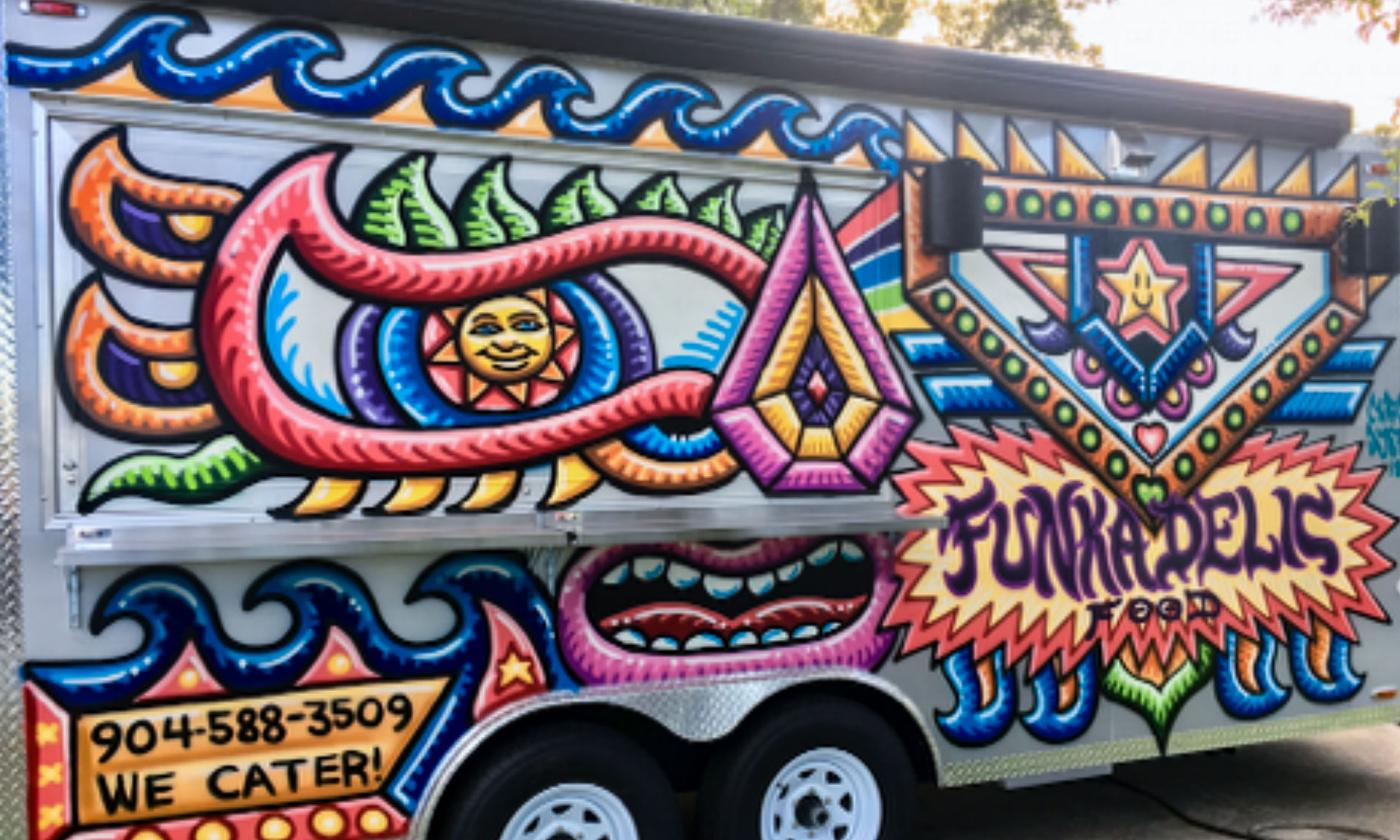 Funkadelic Food Shack
This food truck serves an ever-changing menu of classic American fusion dishes at Marina Munch in St. Augustine.
Tue - Sun:
11:00 am - 8:00 pm
Closed Mondays.
Funkadelic Food Shack serves American cuisine with a twist.  The menu changes daily but always features their 4 signature items: the OG Burger, a brisket/short rib/chuck blend burger; roasted beet home fries; panko fried local shrimp sliders; and the OG Grilled Cheese, a gourmet grilled cheese sandwich. They have vegan options available and have add-ons available including avocado, farm-fresh eggs, and applewood-smoked bacon.
The Funkadelic Food Shack is an anchor at Marina Munch and can be generally found there on Tuesday through Saturday from 11:00 a.m. to 8:00 p.m.
The other Funkadelic — the Funkadelic Food Truck, — offers a somewhat different menu featuring the their signature style of foods, at Dog Rose Brew Pub on Tuesday through Sunday. 
Tue - Sun:
11:00 am - 8:00 pm
Closed Mondays.