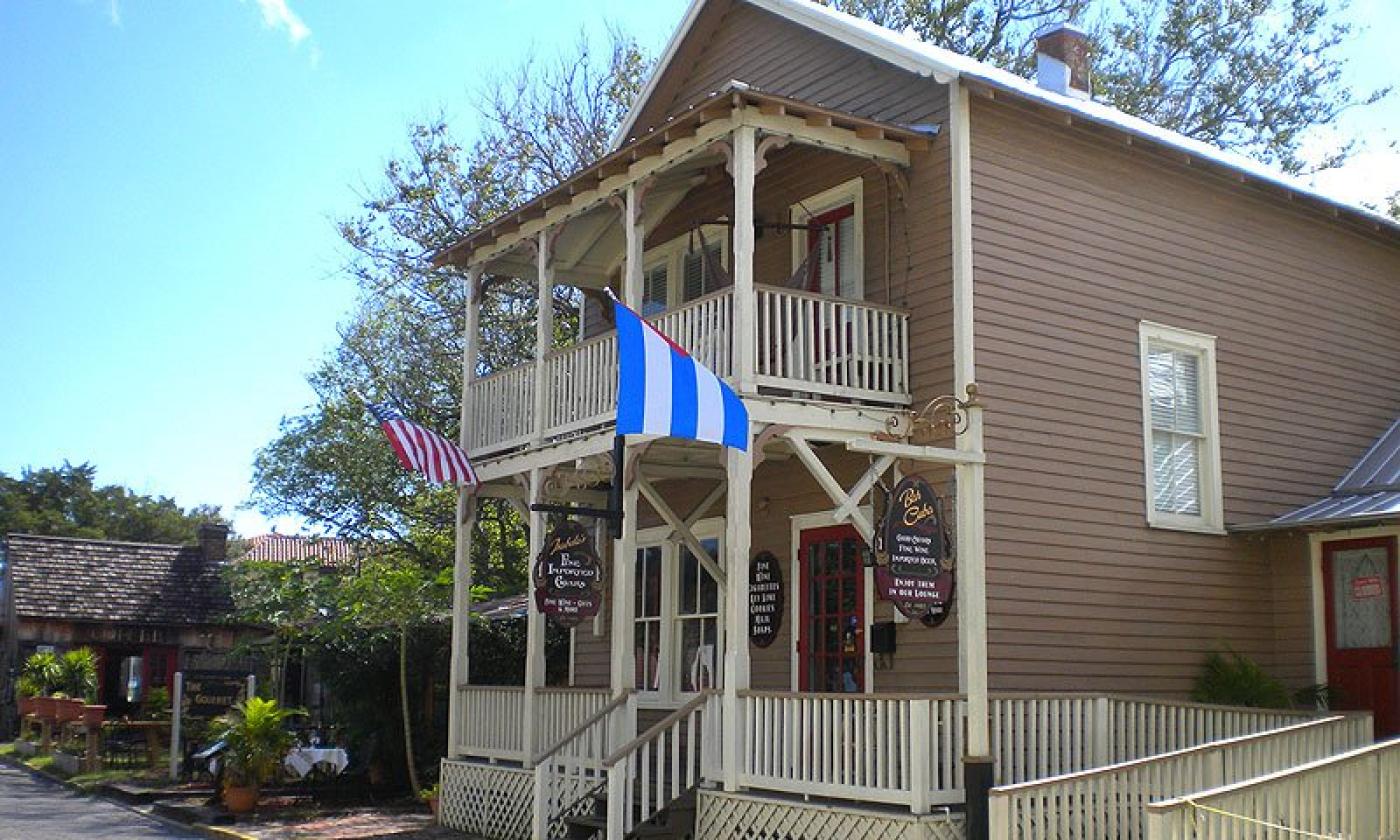 Mon - Thu:
11:00 am - 10:00 pm
Fri - Sat:
11:00 am - 11:00 am
Isabela's Bar Cuba offers a casual atmosphere and high-quality imported beers, wines, and cigars. St. Augustine's only woman-owned cigar and wine bar offers the best of Cuban-style cigars— and since Isabela grew up on a tobacco farm in Cuba, she knows her stuff. Guests can join in the fun at this historic downtown bar and enjoy Isabela's hospitality. 
Their wide-ranging beer and wine collection hails from all around the world. Isabela's offers choice, premium wines from Spain, Chile, France, Italy, the United States, Australia and more countries. Their beer list is extensive as well, with Belgian ales, San Miguel Light, Hoppy Nappa IPA, and many more. Their ample humidor features many kinds of cigars, such as H. Upmann, Davidoff, A Fuente, and more. They are happy to assist guests in choosing the perfect cigar to complement their drink choice.
Isabela's is family owned and operated, and offers excellent customer service. They pride themselves on providing a relaxing and fun atmosphere for guests. Isabela's Bar Cuba also sells cutters, humidors, lighters, cigar t-shirts, hats, and more.
Mon - Thu:
11:00 am - 10:00 pm
Fri - Sat:
11:00 am - 11:00 am