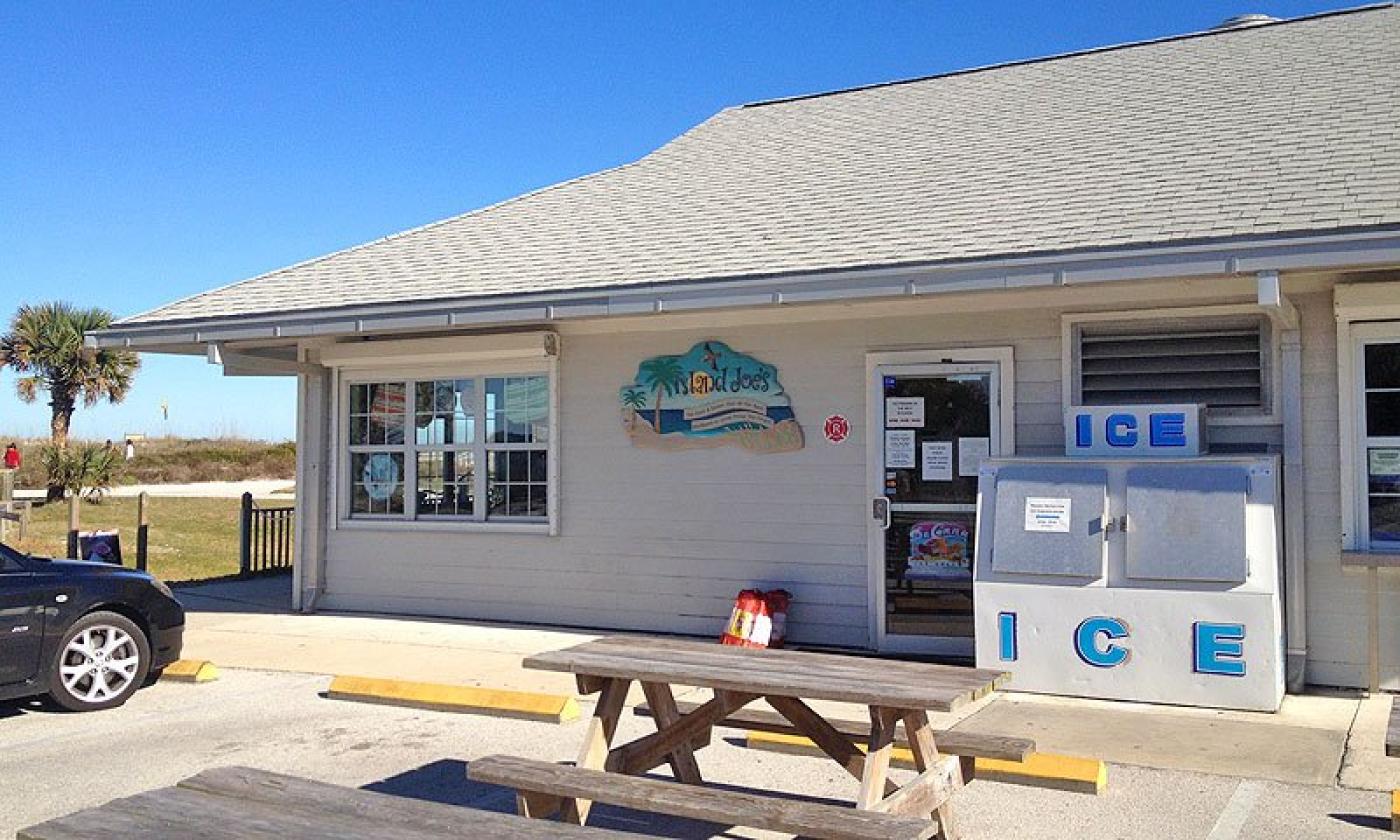 Mon - Thu:
9:30 am - 5:00 pm
Fri - Sat:
9:30 am - 5:30 pm
ISLAND JOE'S no longer operates the grill and store at Anastasia State Park.
Island Joe's Tropical Grill and Beach Store is conveniently located inside Anastasia State Park, in St. Augustine, right on the beach where there is plenty of fun in the sun. Relax at this great little beach restaurant, enjoy some good food while relaxing on the sands of Florida's beautiful beaches.
At Island Joe's each order is made fresh on the spot, pick from their regular menu or try one of their daily specials. Island Joe's Tropical Grill is open for both breakfast and lunch daily. Order a delicious Breakfast Burrito or sandwich in the morning then for lunch try the Crispy Chicken sandwich, Island Fish Taco, a Quesadilla and more.
All food is available for carryout, so you can choose to sit under Island Joe's Tropical Grill pavilion on the beach, or take your food down to the shore with you. In addition to their great food, Island Joe's supplies beach goers with sun and fun rentals like bikes, surfboards, boogie boards, floats, umbrellas and chairs. All beach rentals are available for half day rentals or full day as well. Whether you're hungry or just forgot the all important sunscreen, stop into this local shop.
Island Joe's is located at the southeast end of the beach parking lot inside Anastasia State Park in historic Saint Augustine.