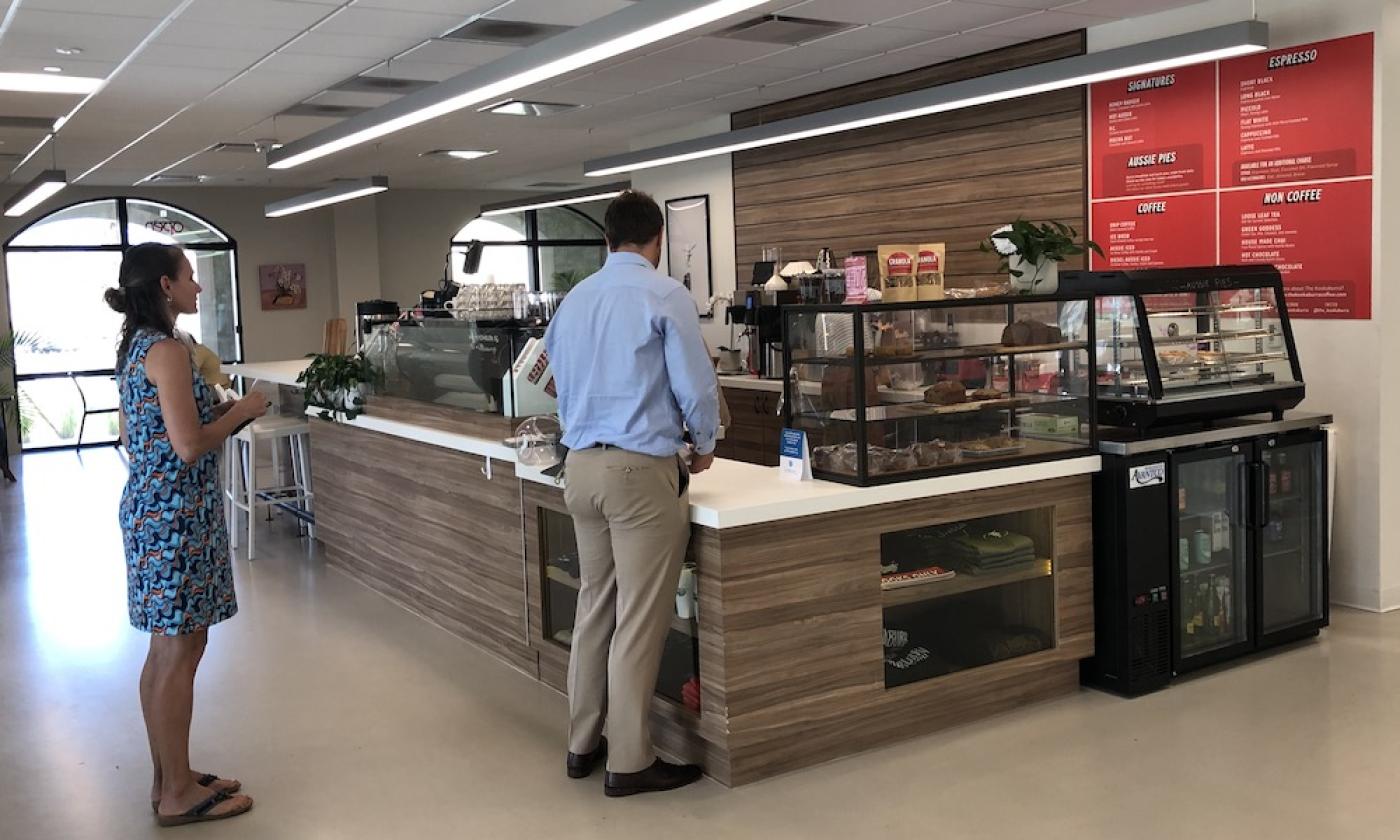 Mon - Sun:
6:30 am - 8:00 pm
The Kookaburra is a popular stop for coffee and pastries -- for locals and visitors -- in the Nocatee community of Ponte Vedra. They offer fresh coffee and Australian pastries and pies for breakfast, lunch, or a late snack.
Kookaburra roasts all of their coffee varieties in St. Augustine. They serve hot and iced tea and coffees, lattes, and espresso. The Kookaburra is known for its "breakies" or Aussie breakfast pies, as well as their meat pies made with chicken or sirloin. There is also a veggie coconut curry pie and sweet pies, breads, and scones.
This Kookaburra location opens daily at 6:30 a.m. and remains open until 8:00 p.m.
There are six other Kookaburra locations in St. Johns County:
Kookaburra — Historic St. Augustine
Mon - Sun:
6:30 am - 8:00 pm