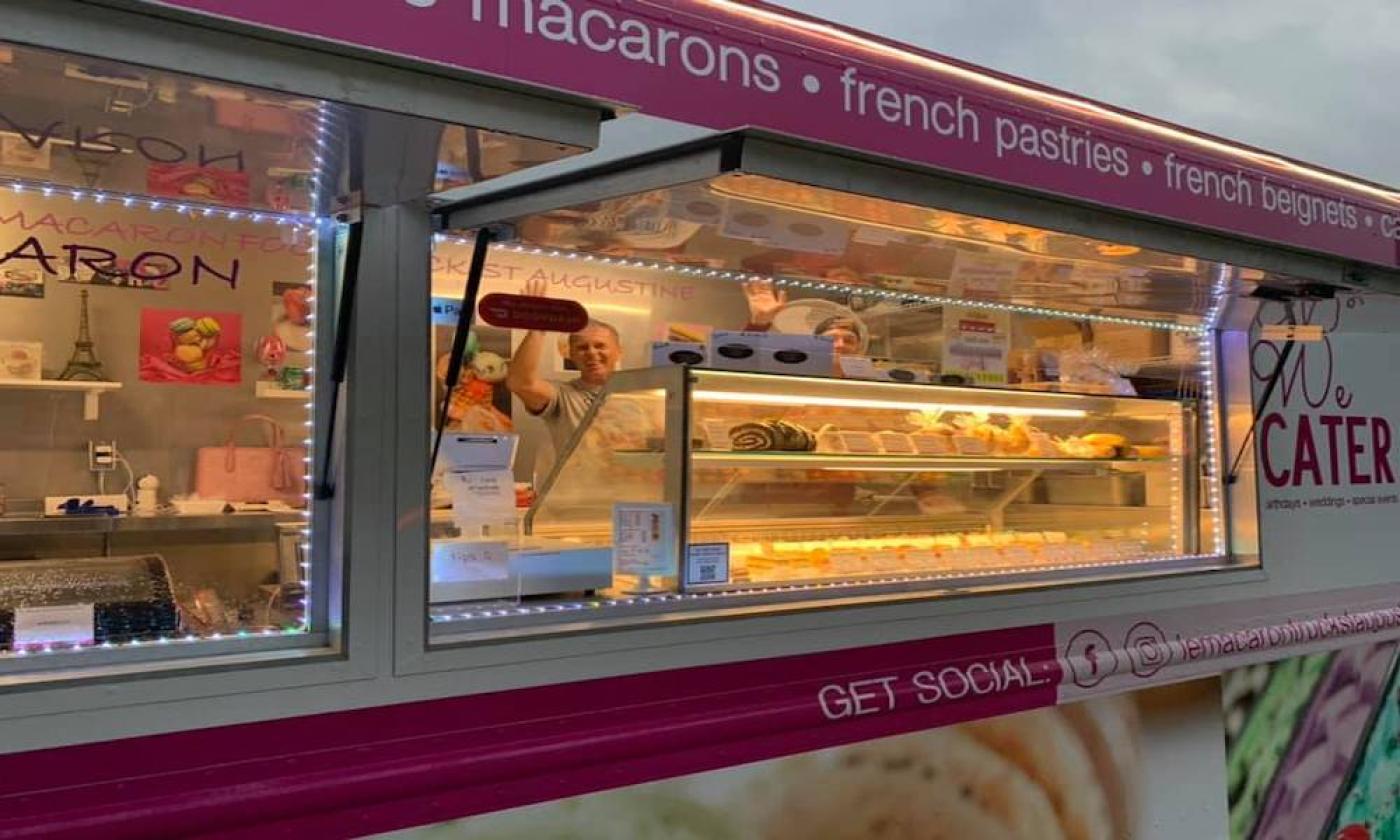 Mon - Sun:
9:00 am - 8:00 pm
Hours can vary based on weather.
Le Macaron is a French pastry food truck offering desserts, macarons, candy, and chocolate in in the Village Garden Food Truck Park on Anastasia Island.
In addition to delicious macarons, Le Macaron offers gelato, specialty cakes, truffles, and candies. Visitors and locals alike will enjoy the authentic French macarons offered at Le Macaron with natural ingredients and unique flavors including Lavender White Chocolate, Bailey's, Mojito, Raspberry, Bubble Gum, Strawberry Key Lime, Belgian Chocolate, and more.
For weddings and events, check out Le Macaron Events.
Le Macaron also has store locations at Cathedral Place and on St. George Street in downtown St. Augustine and in Ponte Vedra Beach as well.