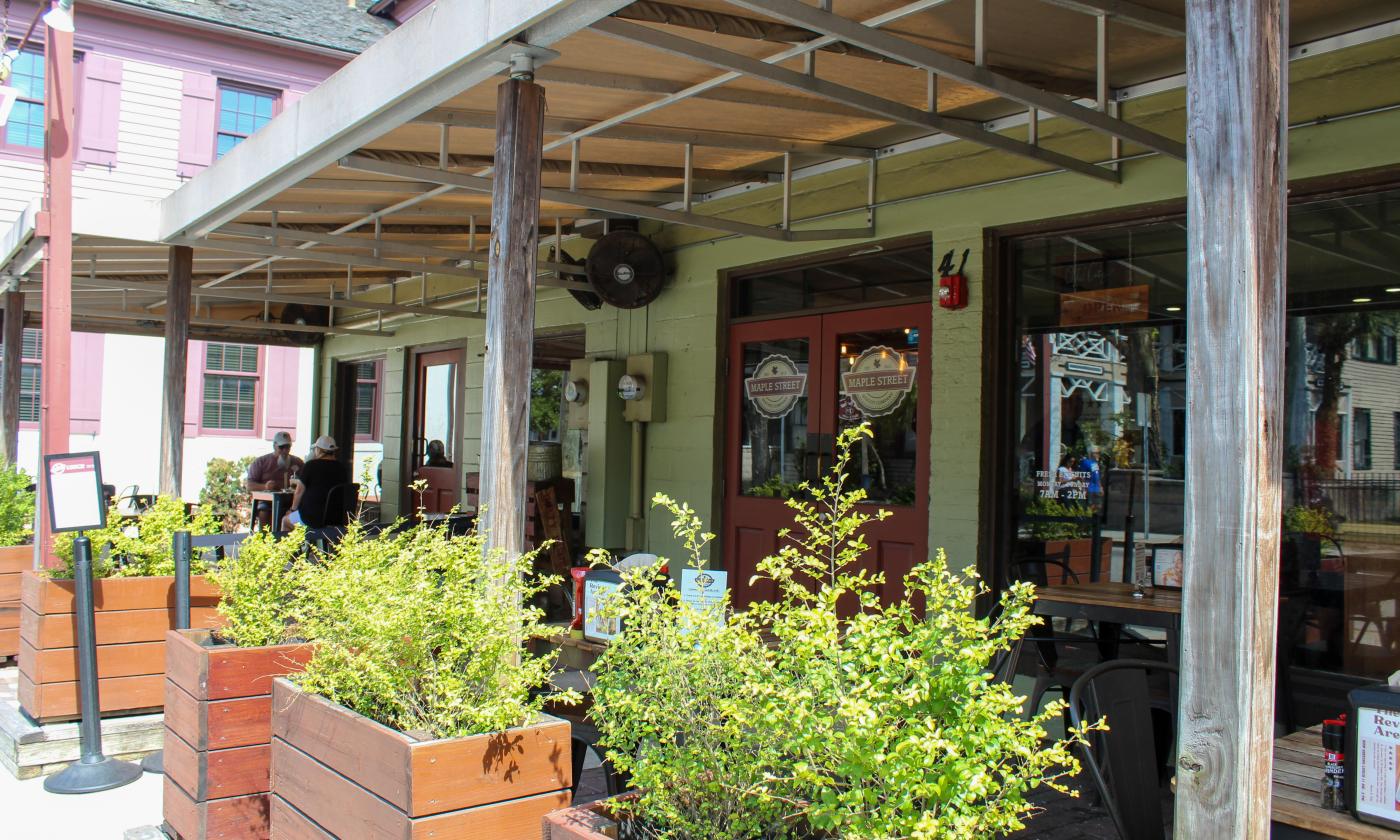 Mon - Sun:
7:00 am - 2:00 pm
Maple Street Biscuit Company, the popular Jacksonville restaurant, now has a St. Augustine location at 39 Cordova Street.
Maple Street prides itself on serving amazing Southern Comfort food in a clean and welcoming environment. Additionally, the restaurant is committed to being an integral part of the community, where both visitors and locals can gather to enjoy freshly made biscuit sandwiches for breakfast and lunch.
Maple Street's menu includes some unusual biscuit creations: The Squawking Goat (biscuit with fried chicken breast, goat cheese, and house-made pepper jelly), The Ralphie Deluxe (biscuit with sausage gravy and fried egg), and The Garden Egg (biscuit with fried egg, collard greens and hot sauce), just to name a few. Sides include sweet potato fries, fried green tomatoes, and Bluegrass Grits (cut with cream cheese). They also serve fresh-roasted Redleaf Coffee in a variety of flavors. 
The restaurant serves breakfast and lunch. Their hours are from 7 a.m. to 2 p.m. Mondays through Fridays, and until 3 p.m. on Saturdays. They are closed on Sundays.
Mon - Sun:
7:00 am - 2:00 pm