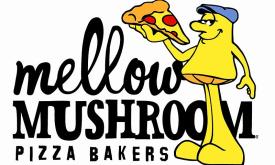 Mon - Thu:
11:00 am - 10:00 pm
Fri - Sat:
11:00 am - 11:00 pm
Mellow Mushroom is an eccentric and funky chain that prides itself on stone-baked pizzas that are made ready to order every day. Located on Anastasia Island, it has become a go-to favorite among locals and tourists all over St. Augustine.
The menu features an array of options for every appetite: pizza, hoagies, sandwiches, calzones, burgers, and salads. Build your own or select a specialty pie such as buffalo chicken, mighty meaty, and great white. Gluten-free, vegan, and vegetarian food choices are available as well.
There is a full bar that serves the very best spirits and scratch-made mixers. Some favorite cocktails include Lemon Submarine, Sunset in Paradise, Peach Buzz, and Strawberry Shakedown.
Dine-in, take-out, or let Mellow Mushroom cater your event or party. Happy Hour is from 3:00 to 6:00 p.m. The restaurant is open every day at 11:00 a.m.
This business has a second location, Mellow Mushroom — St. Johns.
Upcoming Live Music
Friday, December 8th, 2023
6:00 pm - 9:00 pm
Saturday, December 16th, 2023
6:00 pm - 9:00 pm
Friday, December 22nd, 2023
6:00 pm - 9:00 pm
Saturday, December 23rd, 2023
6:00 pm - 9:00 pm
Friday, December 29th, 2023
6:00 pm - 9:00 pm
Saturday, December 30th, 2023
6:00 pm - 9:00 pm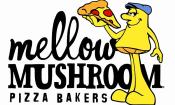 Mon - Thu:
11:00 am - 10:00 pm
Fri - Sat:
11:00 am - 11:00 pm