Nalu's Tropical Take-Out
1040 Anastasia Boulevard, St. Augustine Beach, 32080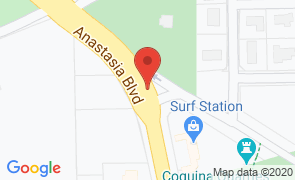 Hours
of Operation
Sun:
11:00 am - 6:00 pm

Mon - Tue:
Closed

Wed - Sat:
11:00 am - 6:00 pm

Nalu is closed on Monday and Tuesday, and their hours may be impacted by inclement weather.
Nalu's Tropical Takeout has been serving healthy and delicious Hawaiian inspired meals since 2002. Located right outside Surf Station on 1040 Anastasia Blvd., Nalu's offers sashimi, poke bowls, nachos, wraps, burritos, and tacos made with fresh, never-farmed fish.

Nalu's also offers their burritos, tacos, and quesadillas made with wild-caught shrimp, choice steak or ground beef, or chicken. Their vegetarian options include a bean filling prepared with no animal products.

This food truck provides a tasty spot for lunch or an early dinner. There are benches and picnic tables at the food truck, or they will pack any meal to go.

At Nalu's, they buy all their ingredients fresh and as locally grown as is possible.

Nalu's Tropical Takeout is located just outside Surf Station on Anastasia Island.

No Reviews Yet...

Be the first to Review Nalu's Tropical Take-Out!




Things to Do
Near Nalu's Tropical Take-Out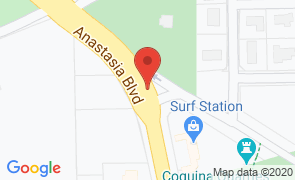 Nalu's Tropical Take-Out
1040 Anastasia Boulevard, St. Augustine Beach, 32080
Hours
of Operation
Sun:
11:00 am - 6:00 pm

Mon - Tue:
Closed

Wed - Sat:
11:00 am - 6:00 pm