Preserved Restaurant
102 Bridge Street, St. Augustine, 32084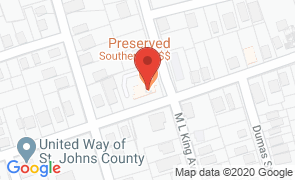 Hours
of Operation
Sun:
10:00 am - 9:00 pm

Mon - Tue:
Closed

Wed - Fri:
4:00 pm - 10:00 pm

Sat:
10:00 am - 10:00 pm

Sunday brunch ends at 2:00 p.m., and the restaurant reopens for dinner at 4 p.m.
Enjoy true southern hospitality at Preserved. Located in historic Lincolnville, this restaurant's front porch and charming Victorian architecture invite patrons in for a leisurely meal made with fresh and locally-sourced ingredients. Preserved offers a robust wine list in addition to a selection of beers.

Preserved is open for dinner starting at 4 p.m. on Wednesday through Sunday. Brunch is offered on Sunday from 10 a.m. to 2:00 p.m., with Sunday supper available starting at 4 p.m. The restaurant is closed on Monday and Tuesday.  They offer dining inside, on the porch, and on the patio in the back.
Things to Do
Near Preserved Restaurant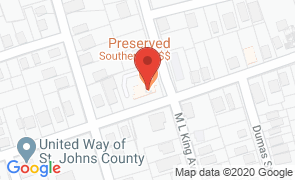 Preserved Restaurant
102 Bridge Street, St. Augustine, 32084
Hours
of Operation
Sun:
10:00 am - 9:00 pm

Mon - Tue:
Closed

Wed - Fri:
4:00 pm - 10:00 pm

Sat:
10:00 am - 10:00 pm