Quiznos Subs: Anastasia
1015 A1A Beach Blvd, St. Augustine, 32080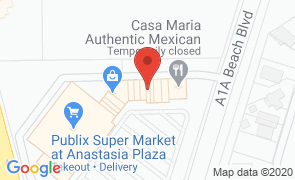 Hours
of Operation
Mon - Sat: 10 am - 9 pm<br /> Sunday: 11 am - 8 pm
At Quiznos located on beautiful Anastasia Island in historic St Augustine you are offered an array of delicious subs. They also serve soups and salads at Quiznos. Subs here range from tasty classics like Italian and Veggie, to their toasty favorites like Baja Chicken or Roast Beef. All sandwiches come toasted here unless otherwise asked. These appetizing sandwiches come with a side of chips or a cookie and drink. Quiznos has indoor seating or you can come in, order and be on your way.

Other menu items served at Quiznos are Flatbread Sammies, Toasty Torpedoes, and Toasty Bullets. The wide variety at this restaurant keeps customers coming back for more. Quiznos is a great lunch spot on Anastasia Island in the nation's oldest city, St. Augustine. For more information or for catering services call Quiznos for more details.

No Reviews Yet...

Be the first to Review Quiznos Subs: Anastasia!




Things to Do
Near Quiznos Subs: Anastasia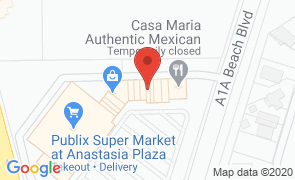 Quiznos Subs: Anastasia
1015 A1A Beach Blvd, St. Augustine, 32080