Raintree Restaurant
Across from the Mission
102 San Marco Ave, St. Augustine, 32084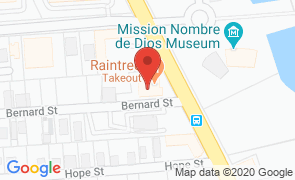 Hours
of Operation
Sun:
9:30 am - 1:30 pm

Mon - Tue:
Closed

Wed - Sat:
5:00 pm - 9:00 pm

Open at 5:00 p.m. Wednesdays - Saturdays. Open Sundays from 9:30 a.m. to 1 p.m. and 5:00 p.m. to 8:00 p.m.
The Raintree Seafood and Steakhouse Restaurant is located in historic St. Augustine and is housed in a Victorian mansion dating back to 1879. This beautiful building combined with delicious, gourmet food makes Raintree a favorite of locals and visitors alike.

Their menu is an excellent blend of Mediterranean, American and Asian cuisine. Items on the menu that remain favorites are the Beef Wellington, Filet Mignon, and Canadian Lobster. The Raintree also has an extensive dessert bar, which is consistently reviewed as one of the greatest. You may choose from indoor dining in their traditional Victorian dining room, complete with a fireplace, dine in the interior garden atrium, or enjoy your delicious meal at the outdoor courtyard featuring gazebos and a koi fountain. They also offer an extensive Sunday Brunch from 9:30 a.m. to 1:30 p.m. and Sunday dinner from 5:00 p.m. to 8:00 p.m..

The knowledgeable staff at the Raintree will also be happy to assist you in choosing the bottle of wine that best compliments your meal. Also offered at the Raintree are group menus, great for those wonderful dinner parties or company outings, just call the restaurant for more information.

Live Entertainment

The Raintree offers live local music on Friday and Saturday evenings in the outdoor courtyard/patio.

 
Things to Do
Near Raintree Restaurant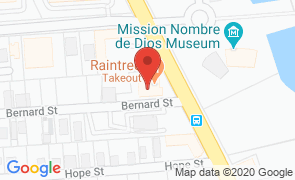 Raintree Restaurant
Across from the Mission
102 San Marco Ave, St. Augustine, 32084
Hours
of Operation
Sun:
9:30 am - 1:30 pm

Mon - Tue:
Closed

Wed - Sat:
5:00 pm - 9:00 pm

Have a Question?
Find Us on Facebook