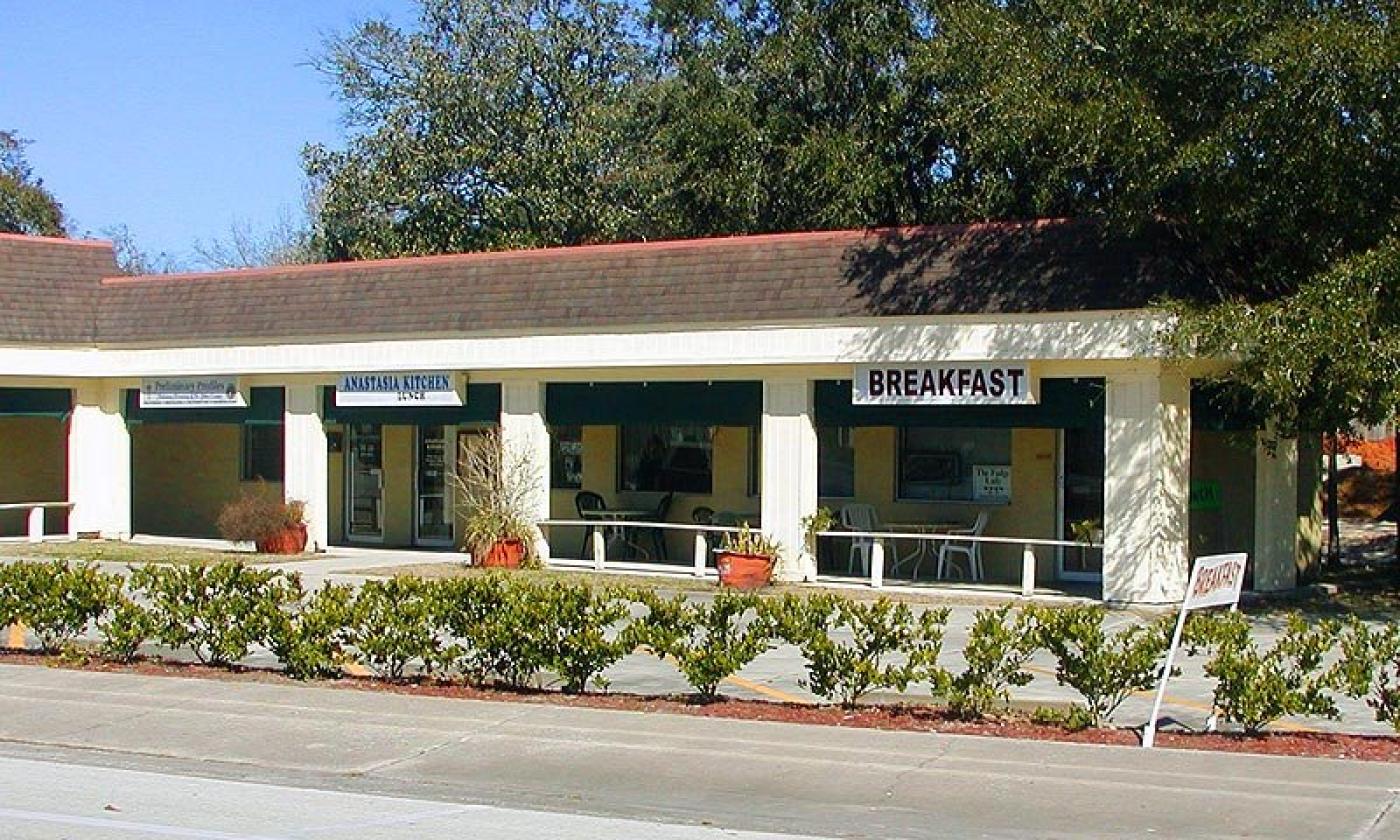 Wed - Fri:
7:00 am - 2:00 pm
Sheila's Café at Anastasia Kitchen serves up delicious and affordable breakfast and lunch.
The restaurant is located on Anastasia Island at 900J Anastasia Blvd., near the Lighthouse. Sheila is the head chef, server, and pretty much everything else, and she makes guests feel instantly welcome.
This small restaurant offers indoor dining, with outdoor seating as well. Favorite breakfasts include blueberry Mandarin pancakes or pineapple upside-down pancakes. For lunch, Sheila's Cafe offers a variety of sandwiches, including a tuna melt, chicken salad, or grilled ham and cheese on Texas toast. 
Sheila's Cafe accepts cash only and offers pet-friendly seating at their outdoor tables.
Wed - Fri:
7:00 am - 2:00 pm