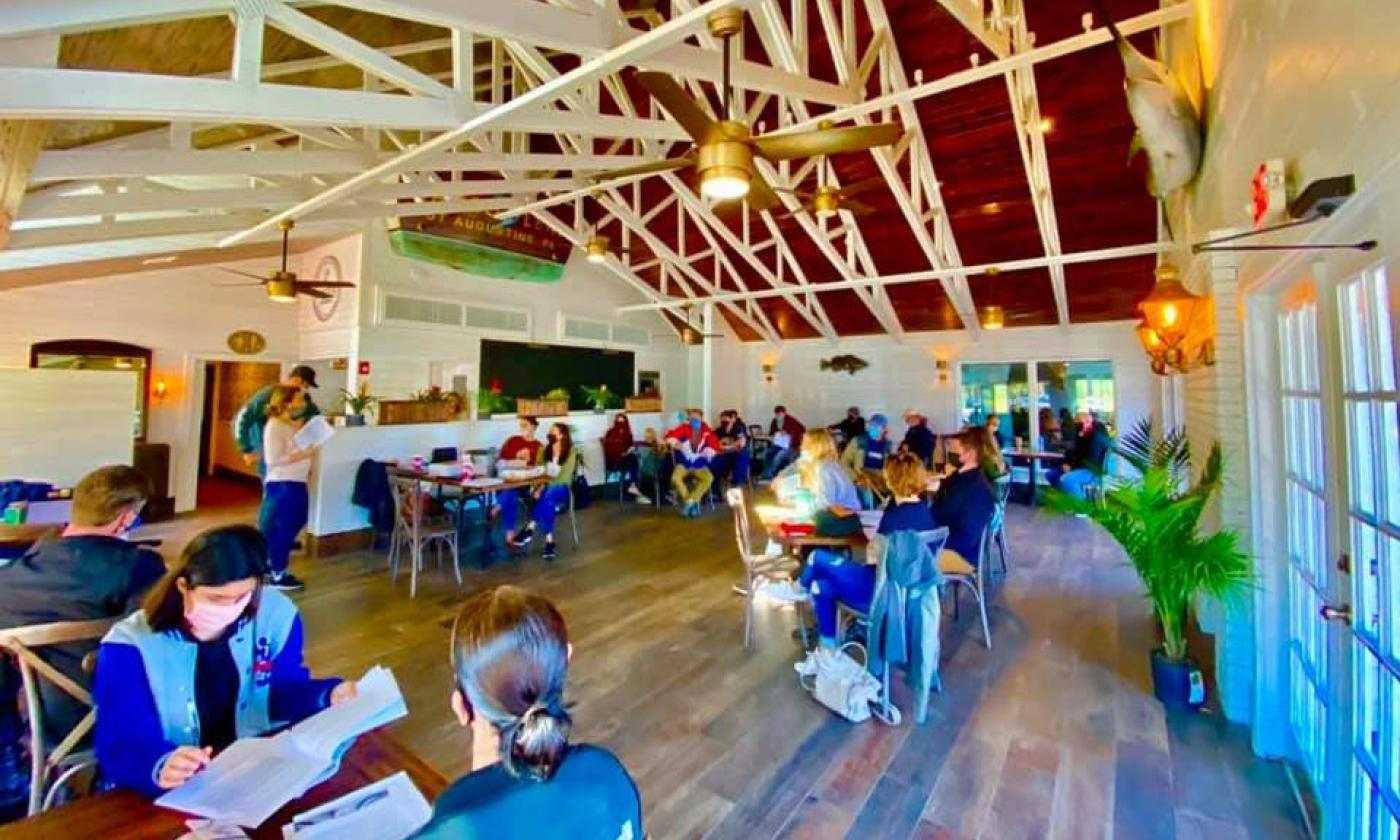 Tue - Fri:
4:00 pm - 10:00 pm
Sat - Sun:
10:00 am - 10:00 pm
A local family watering hole featuring fresh just-caught seafood, St. Augustine Fish House & Oyster Company serves visitors inside and out -- on a deck next to the Sebastian River. In the evenings, the sunset is visible under the twinkling lights next to the fire pit while local musicians entertain from the stage. With enough room to dance between the fire pit and the stage, diners sometimes wait to order foot until after they've enjoyed a dance or two.
Menu specialties include stuffed just-caught grouper, low country boil, and shrimp 'n grits. The menu also offers a seafood bar, topped oysters, and handhelds. 
For a real treat - especially for kids - a roasted marshmallow kit can be enjoyed around the fire pit.
St. Augustine Fish House & Oyster Co. is located just off Ponce de Leon Blvd. at 160 Nix Boat Yard in St. Augustine. They are open on Tuesday through Friday from 4:00 to 10:00 p.m., and on Saturday and Sunday from 10:00 a.m. to 10:00 p.m. They have a full bar.
Reservations are encouraged.
Upcoming Live Music
Sunday, December 3rd, 2023
11:00 am - 2:00 pm
Sunday, December 3rd, 2023
11:00 am - 2:00 pm
Friday, December 8th, 2023
5:00 pm - 9:00 pm
Saturday, December 23rd, 2023
5:00 pm - 9:00 pm
Tue - Fri:
4:00 pm - 10:00 pm
Sat - Sun:
10:00 am - 10:00 pm