Hornski's Vinyl Lounge — Temporarily Closed
106 Anastasia Blvd, St. Augustine, FL, 32080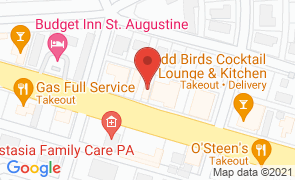 Hours
of Operation
Sun:
4:00 pm - 12:00 am

Mon:
Closed

Tue - Sat:
4:00 pm - 12:00 am

Hornski's Vinyl Lounge is temporarily closed as they move to a new location. Slugs Pub is now in this location.

Hornski's Vinyl Lounge on Anastasia Island is more than just a great local record shop. Its laid-back vibe and friendly staff make Hornski's the perfect place to unwind over wine or craft beers, a few games of pool, and some great tunes. 

At Hornski's, patrons may feel more like they're stepping into a swanky 1970s living area than a record store. With its couches and cozy atmosphere, Hornski's Vinyl Lounge is a great place to do just that: lounge. Visitors can enjoy beers as they browse the assortment of records and stick around to shoot some pool after they shop.  With a selection of vinyl that spans genres and generations, Hornski's has a tune to please every ear. 

No Reviews Yet...

Be the first to Review Hornski's Vinyl Lounge — Temporarily Closed!




Restaurants
Near Hornski's Vinyl Lounge — Temporarily Closed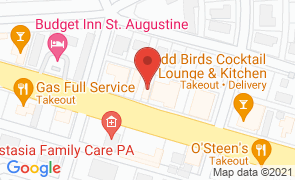 Hornski's Vinyl Lounge — Temporarily Closed
106 Anastasia Blvd, St. Augustine, FL, 32080
Hours
of Operation
Sun:
4:00 pm - 12:00 am

Mon:
Closed

Tue - Sat:
4:00 pm - 12:00 am