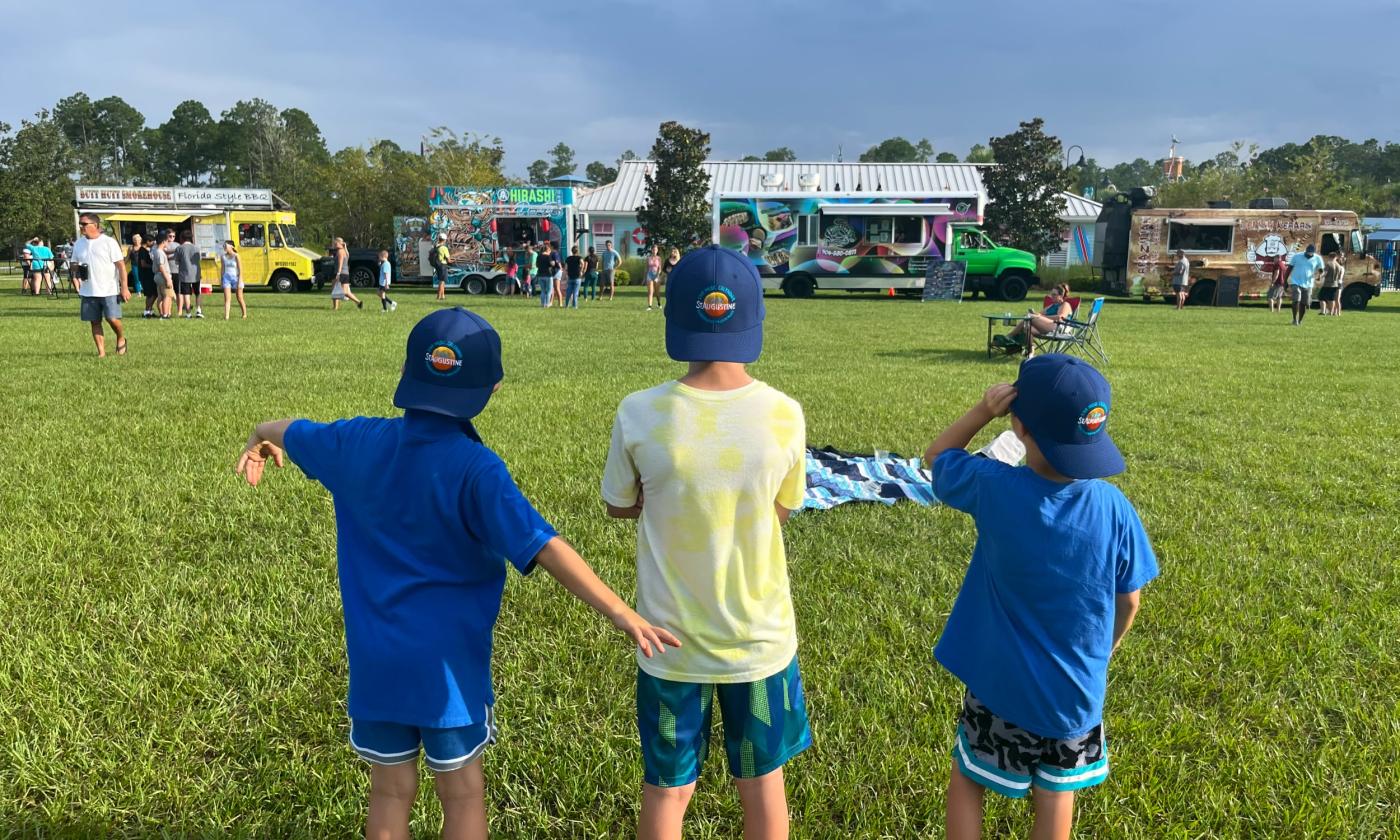 Top Ranking Kid Friendly Neighborhoods in St. Johns County
The neighborhoods geared towards growing families searching for their ideal home.
Florida is the sunshine haven where families from the east fly south to visit each year and escape the cold. The ocean waves, pools, beaches, cafes, and other attractions have a way of bringing people together from near and far. It is, however, St. Johns County, which draws in growing families headed by two parents or the single moms and dads out there, like myself, who are currently on the "neighborhood home hunting prowl." Parents looking to relocate to the Sunshine State are attracted to St. Johns County for the A-list rated school system and the communities surrounding them. Once the decision is made to move here, the search is on for the neighborhood that best meets our unique family dynamic.
Niche.com, a website that has collected federal and statewide data regarding neighborhoods and schools, listed the "best places to raise a family" in Florida and beyond. As mentioned, having my own interest in finding a new home and community for my family — three little boys and myself — I went on an excursion, visiting every Niche high-ranking location and surprisingly along the way, I discovered a few "under radar," top-notch "hidden treasure neighborhoods," as well.
Listed below are my findings. Feel free to read through each kid friendly neighborhood in its entirety or jump to the ones that are of particular interest. 
Voted "Best Places to Raise a Family" by Niche.com:
After being "out in the field," checking out Niche's data one neighborhood at a time, my own vote is in with Niche's overlooked but awesome "hidden treasure kid-friendly neighborhoods." 
Nocatee — 32081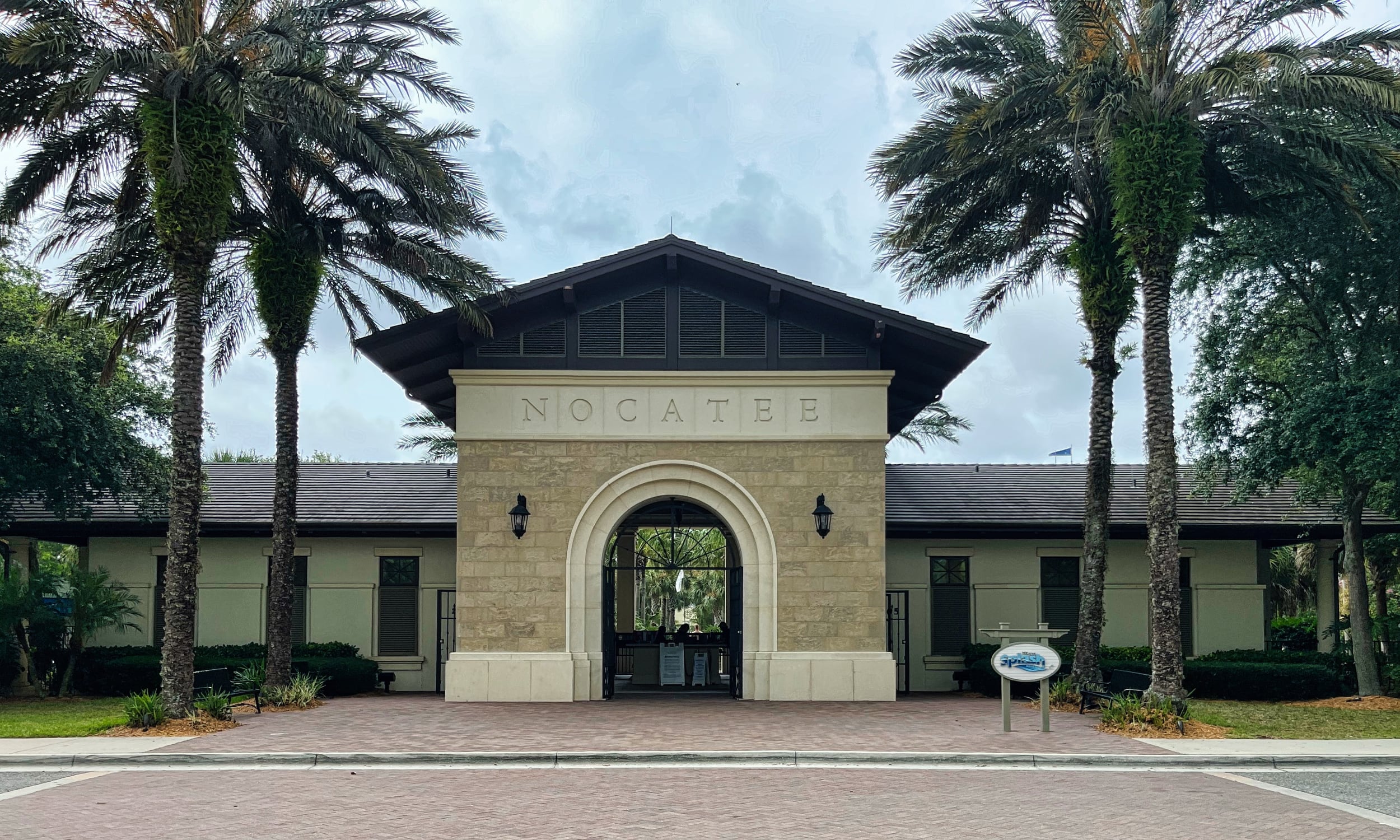 Referred to as the "most popular master communities in the United States," Nocatee in Ponte Vedra, was ranked by Niche as the #1 "Best Places to Raise a Family" in the state of Florida. This rating is well deserved as everything checked out regarding neighborhood activities, and the kid-friendly-vibe as a whole. There are multiple subdivisions today, swarming with kids, and accompanied by numerous amenities and events such as:
Nocatee Splash Park.
Nocatee Parks, Trails, and Playgrounds.
Nocatee Station Field - Food Truck Fridays, Farmers Market, and more.
Price range: 
Houses from mid $400,000.
Elementary Schools: K-8
Valley Ridge Academy, K-8 
Palm Valley Academy, K-8 School 
Pine Island Academy 
High School:
Allen D. Nease High school
Palm Valley — 32082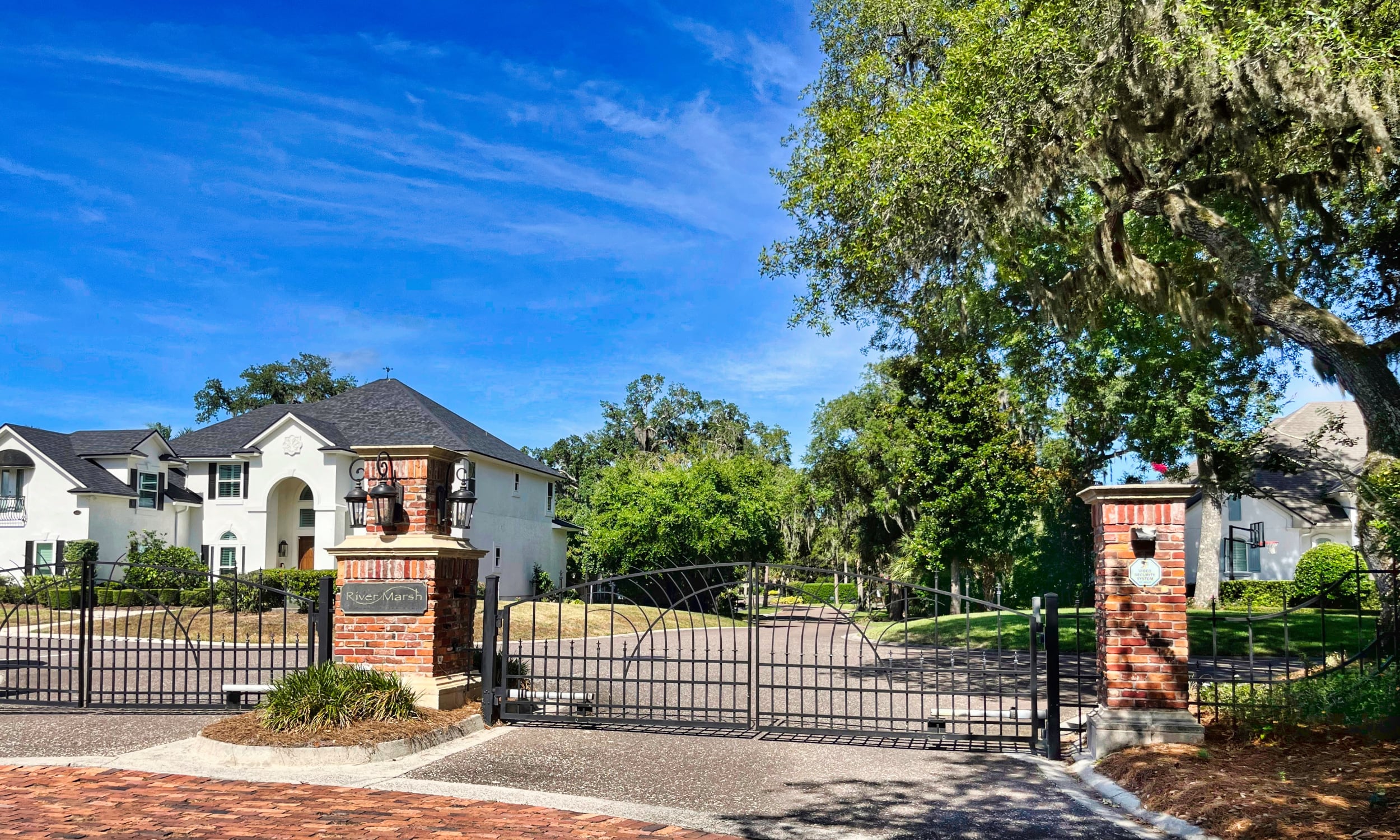 Another "top pick" on Niche.com's "Best Places to Raise a Family" is Palm Valley, which has upscale neighborhoods surrounded by a barefooted-beach-vibe in a fisherman's domain where boats, fishing, and surfing are the central theme. The homes are well hidden down massive, tree-lined side streets, some in which are gated, some are not. That said, the greenery is vibrant with lush bushes, oak trees, and more. While neighborhood amenities are not as prominent, a few nearby things are definitely worth mentioning: 
Mickler Beach - surf and sun.
Guana Reserve Beach - hiking, fishing, biking, kayaking.
YMCA - sports teams, youth camps, kid zone.
Price range: 
Condos vary.
Houses from mid-$500,000.
Elementary School:
Middle School:
Alice B. Landrum Middle School
High School:
TPC Sawgrass — 32082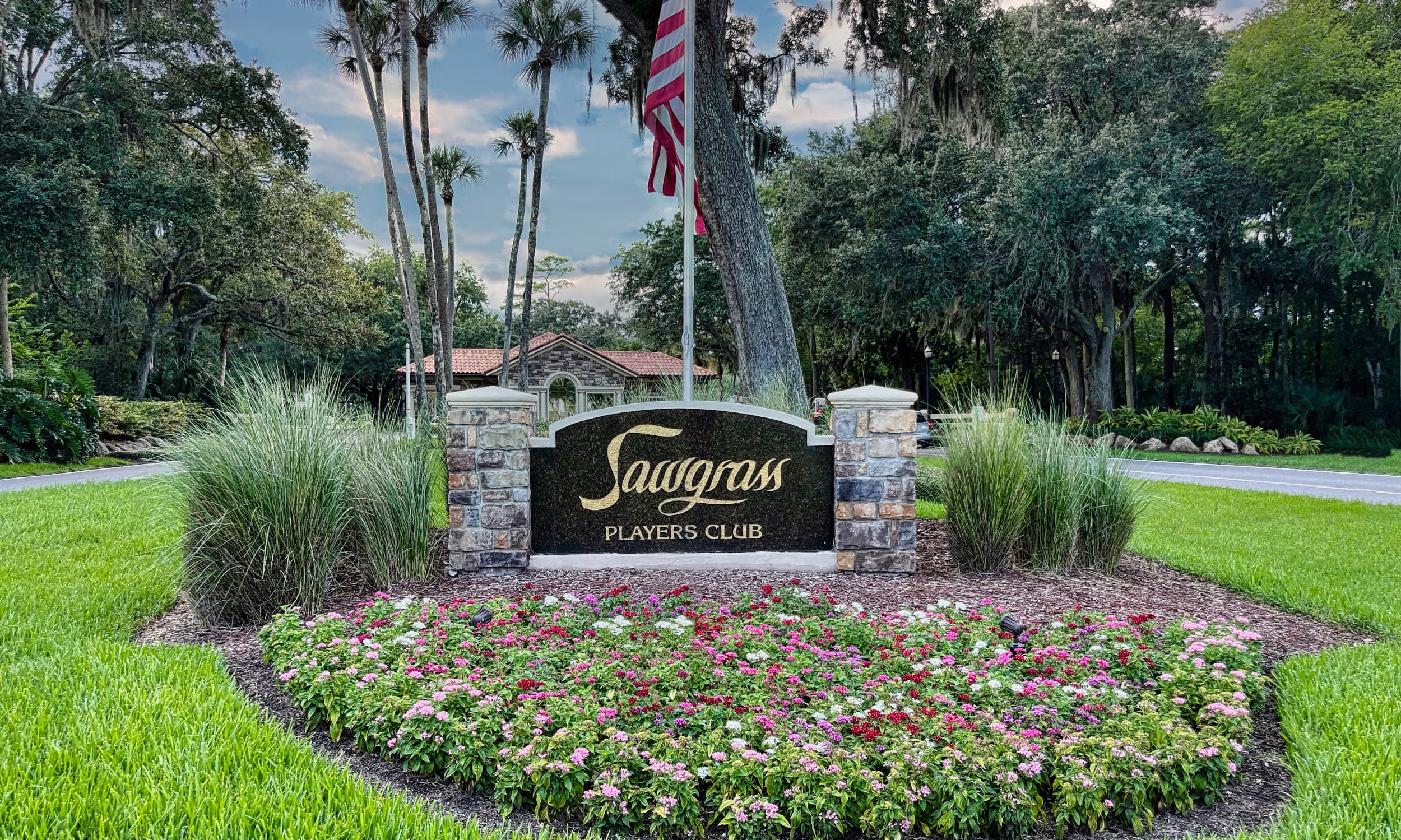 TPC Sawgrass made the top of the Niche ratings as it is the home of the TPC Players Championship Tournament.  Often referenced as being located in Palm Valley, TPC Sawgrass a.k.a "The Players Club" is in Ponte Vedra Beach.  In the Ponte Vedra Beach community, TPC Sawgrass, (and not to be confused with Sawgrass Country Club), is the most kid-active location among surrounding areas. Within TPC Sawgrass, The Cypress Creek subdivision attracts the majority of families with children.
Some amenities include:
Community pools per subdivision.
Golf courses - lessons for children.
And the nearby Ponte Vedra Beach, of course.
All that being said, TPC Sawgrass — especially the "Country Club" side of Sawgrass — seems to me to be more of a senior golfer's world and not as kid-focused. 
Elementary School:
PVPV Rawlings Elementary School
Middle School:
Alice B. Landrum Middle School
High School:
Price range: 
Condos vary.
Houses from $700,000.
Fruit Cove — 32259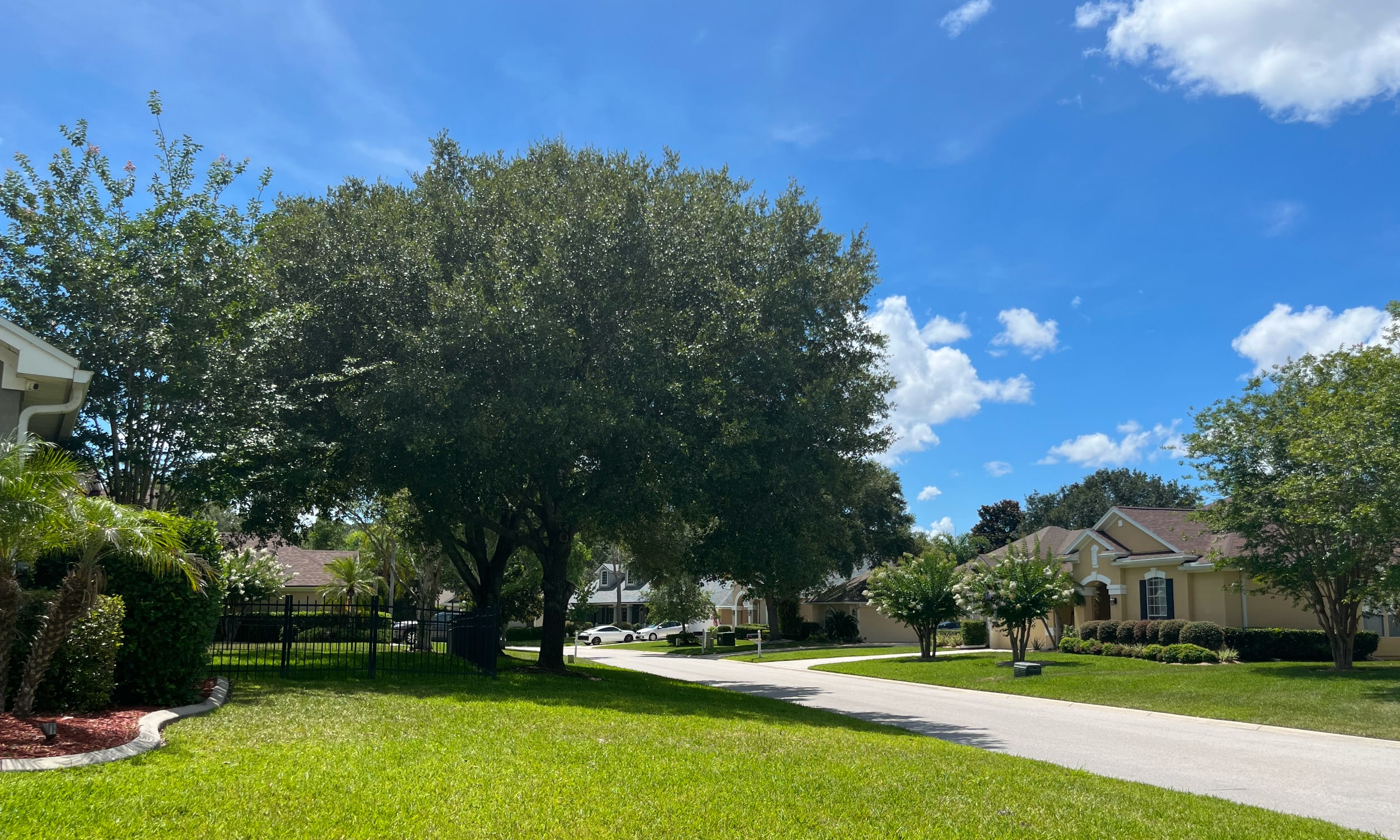 Nestled in a rural area of St. Johns County, Fruit Cove is another one of the "best places to raise a family," listed on Niche.com. Composed of subdivisions with established homes for sale, these neighborhoods cater to families and their children. 
Julington Creek 
One in particular, Julington Creek, is a kid friendly neighborhood with homes predominantly built in the time frame of 2003-2006 in the Fruit Cove sector. Nearby, the Julington Creek Plantation offers many activities for families including:
Julington Creek Plantation Club - kid camps supplementing child care, as well as a skate park, basketball and tennis courts and a pool. 
Julington Durbin Creek nature preserve.
Julington Creek plantation park - canoeing and a playground for kids.
There is one thing to consider when viewing homes in Fruit Cove: The neighborhoods run a "fine line" between St. Johns county and Duval County i.e. the "Bartram Park" neighborhood is considered Duval county.
In Duval, there is a different school district, services, and even taxes. In order to double- check before purchasing a home in Fruit Cove, visit the St. Johns County "attendance zone checker" right here.
Price Range: 
Condos from mid $200,000.
Houses from $399,000, offering bigger space than some of the other communities.
Elementary Schools:
Julington Creek Elementary School
Hickory Creek Elementary School
Freedom Crossing Academy, K-8
Patriot Oaks Academy, K-8
Liberty Pines Academy, K-8
Cunningham Creek Elementary School
Durbin Creek Elementary School
Middle Schools:
Fruit Cove Middle School
Switzerland Point Middle School
High School:
Bartram Trail High School
Creekside High School
World Golf Village — 32095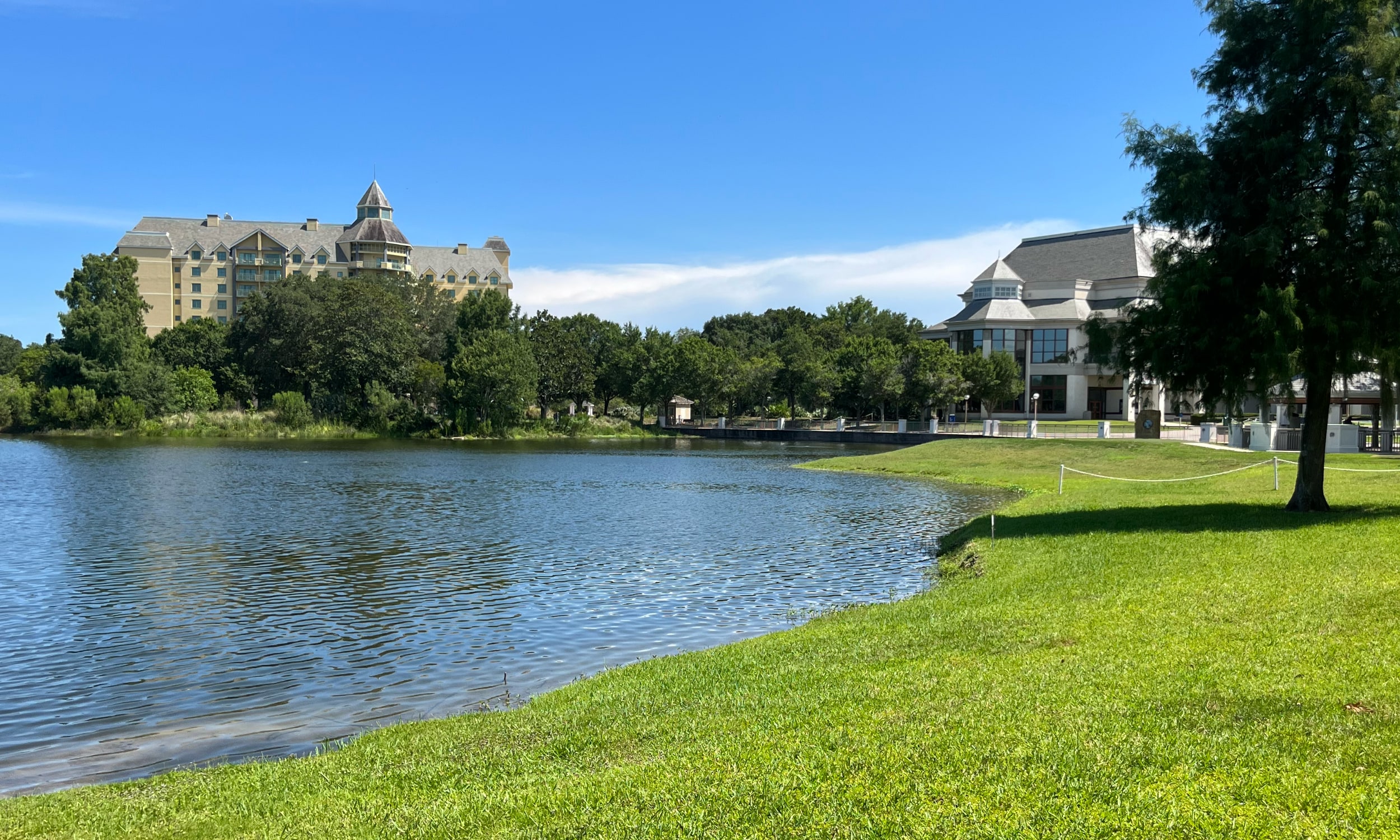 Located in between Jacksonville and St. Augustine, the World Golf Village is named after its main attraction, the World Golf Hall of Fame. This educational "sidekick" to the TPC Sawgrass Players Club highlights the biographies, golf history, and information on courses and design structures.  
Drawing in golf enthusiast families and tourists,  the neighborhood includes surrounding cafes and shops, along with numerous extracurricular activities nearby. 
World Golf Hall of Fame - Open to both residents and the general public.
IMAX Theater - While I have not been to this particular theater with my little ones, yet, word on the street is that the popcorn is to die for ... and the screen size isn't too shabby, either. 
World Golf village neighborhood park.
Price range: 
Houses from low $400,000.
Elementary Schools:
Palencia Elementary School
Pine Island Academy, K-7
Picolata Crossing Elementary School
Timberlin Creek Elementary School
Wards Creek Elementary School
Mill Creek Academy, K-8
Middle School:
Pacetti Bay Middle School
High School:
St. Augustine Beach — 32080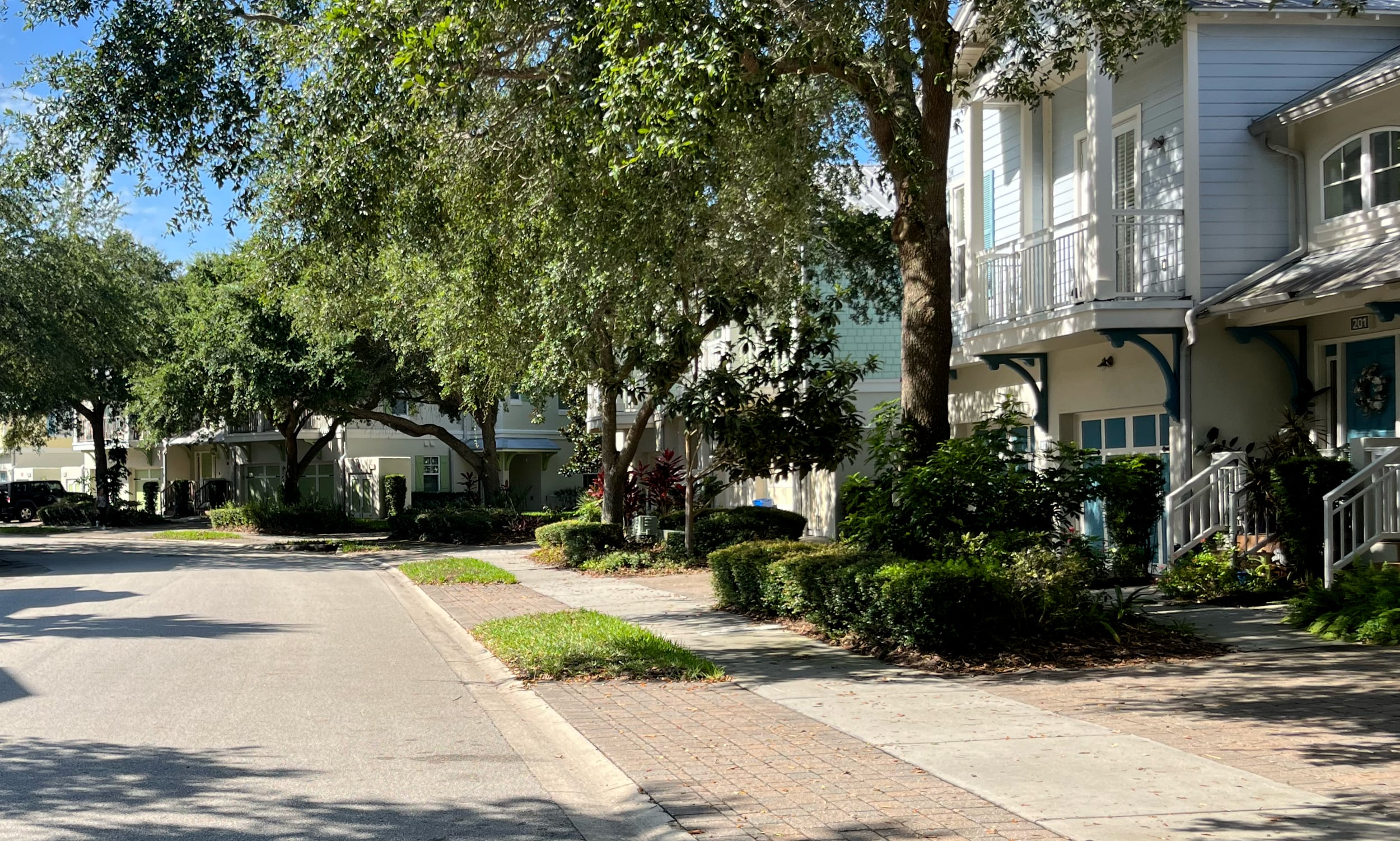 The ocean breezes are prevalent in the St. Augustine beaches area. While not a "master-planned" neighborhood, this ocean-side community offers an authentic, beachy lifestyle that has been "around the block." Rumor has it that the residents of the St. Augustine beaches are protective of their domain and are not too keen on new developments in their turf. With a more diverse range of old to newer condos, townhomes, and homes, the price point fluctuates between the low, middle, to higher end, which gives families who are relocating more options.     
Close to St. Augustine's historic downtown, and in the heart of a vacationer's oceanside version of paradise, residential homes are tucked away on side streets, off the main road full of cafes, miniature golf, restaurants, pubs, ice cream shops, and many other attractions such as the St. Johns County Ocean Pier. This vibrant municipality comes equipped with a beachfront park, playground, volleyball courts, and a splash zone. 
Price range: 
Houses and condos from mid $200,000 and up.
Elementary Schools:
R. B. Hunt Elementary School
W. D. Hartley Elementary School
John A. Crookshank Elementary School
Ketterlinus Elementary School
Osceola Elementary School
The Webster School
Middle School:
Murray Middle School
Sebastian Middle School
High School:
St. Augustine High School
St. Johns Technical High School
Three Hidden Treasure Neighborhoods:
Now ... without further ado, below are the final three hidden treasure neighborhoods in St. Johns County — in which Niche.com has not gathered any data for but, along with Nocatee, were my favorite kid friendly neighborhoods in the county.  
Palencia — 32095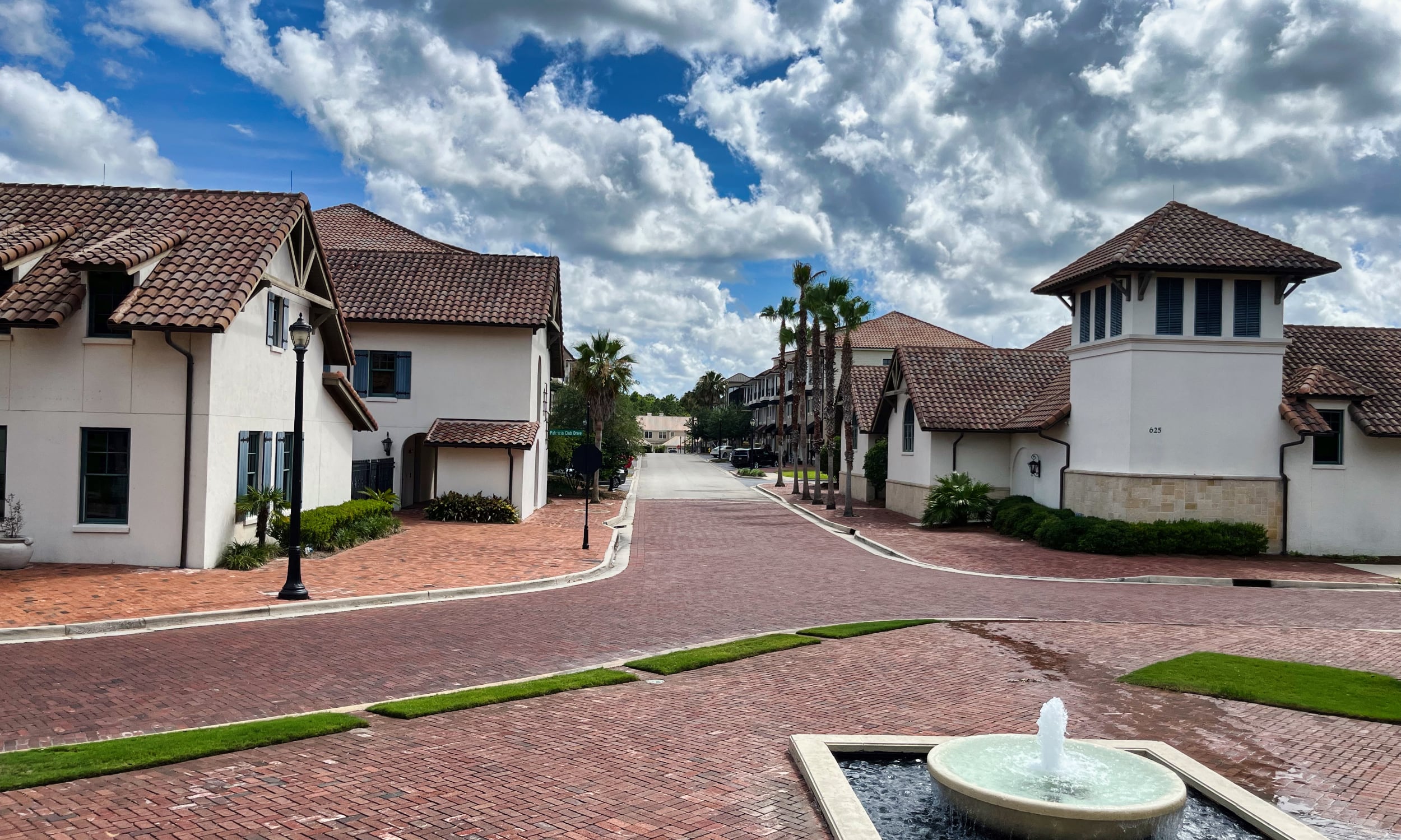 Palencia is a charming, Mediterranean-style community with character. This tight-knit "master planned" neighborhood is along the west bank of the Intracoastal Waterway and Tolomato River. With a clubhouse overlooking a golf course, pool, and waterslide with local stores lining brick streets, the community offers homes and condos that are both cozy and quaint.
Amenities include:
Market Street - unique local shops.
Palencia Street Festival  - vendors with clothing, jewelry, art, food and bands.
Palencia tennis club.
Price range: 
Condos from mid $300,000.
Houses from mid $400,000. 
Elementary School:
Palencia Elementary School
Middle School:
Pacetti Bay Middle School
High School:
Beachwalk — 32259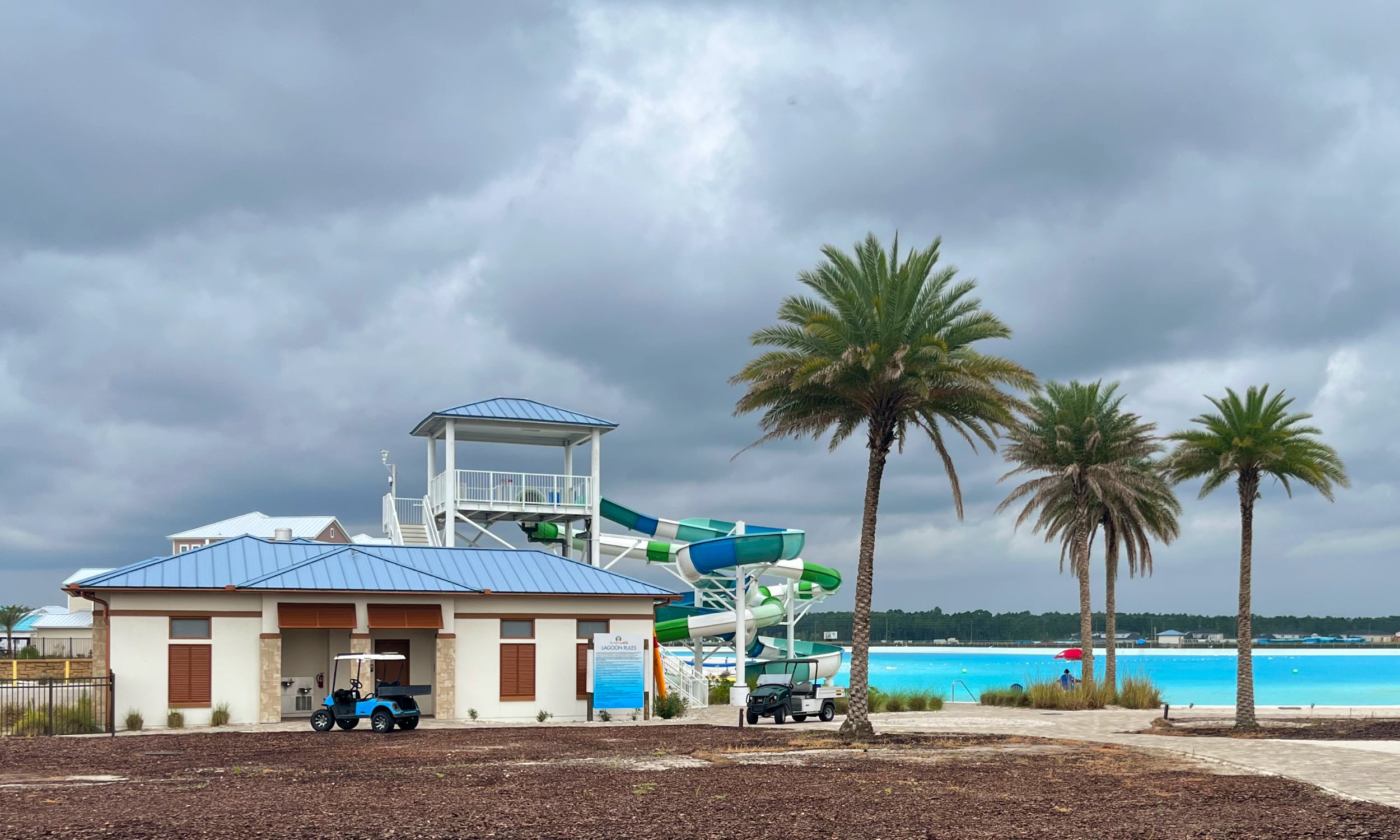 Beachwalk, a new northern St. Johns county development with some completed homes and many more to build, is a prime location to raise a family. As construction continues to grow, the primary attractions include:
Beachwalk Club's Crystal Lagoon.
Club house - kayaking, paddle boarding, water slides, and swim-up lagoon bar.
Price range: 
Houses from $500,000.
Condos from mid $300,000.
Elementary Schools:
Ocean Palms Elementary
Liberty Pines Academy, k-8 - (opening in 2023)
Middle School:
Alice B. Landrum Middle School
Note that in 2023, some of the subdivisions in the Beachwalk community will be changing zones and students at Ocean Palms Elementary and Landrum Middle will be attending the new school, Liberty Pines Academy.
High School:
Beachside High School - Opening its doors in August, 2022, communities in Beachwalk who were attending Nease High school, will now be transferring to the latest newly developed school—Beachside.
Beacon Lake — 32095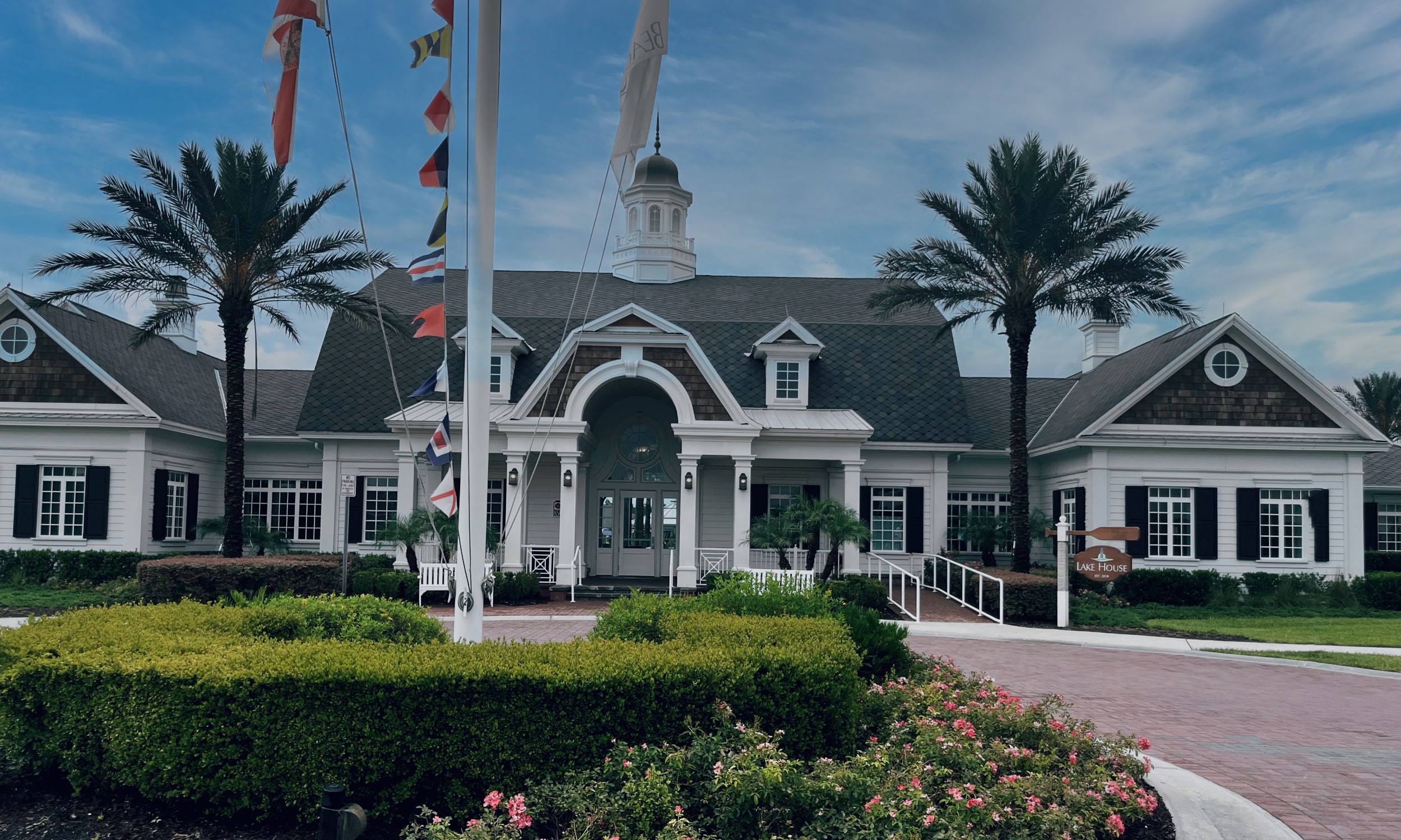 Directly across the street from Beachwalk is a delightful community called Beacon Lake. Relatively new, it is definitely kid friendly with a clubhouse and amenities that have a Cape Cod vibe.
Amenities include:
Tennis courts.
Basketball courts.
Pool.
Waterslide.
Paddle lake.
Price range:
Elementary School:
Middle School:
Alice B. Landrum Middle School
High School
Allen D. Nease High School
SilverLeaf — 32092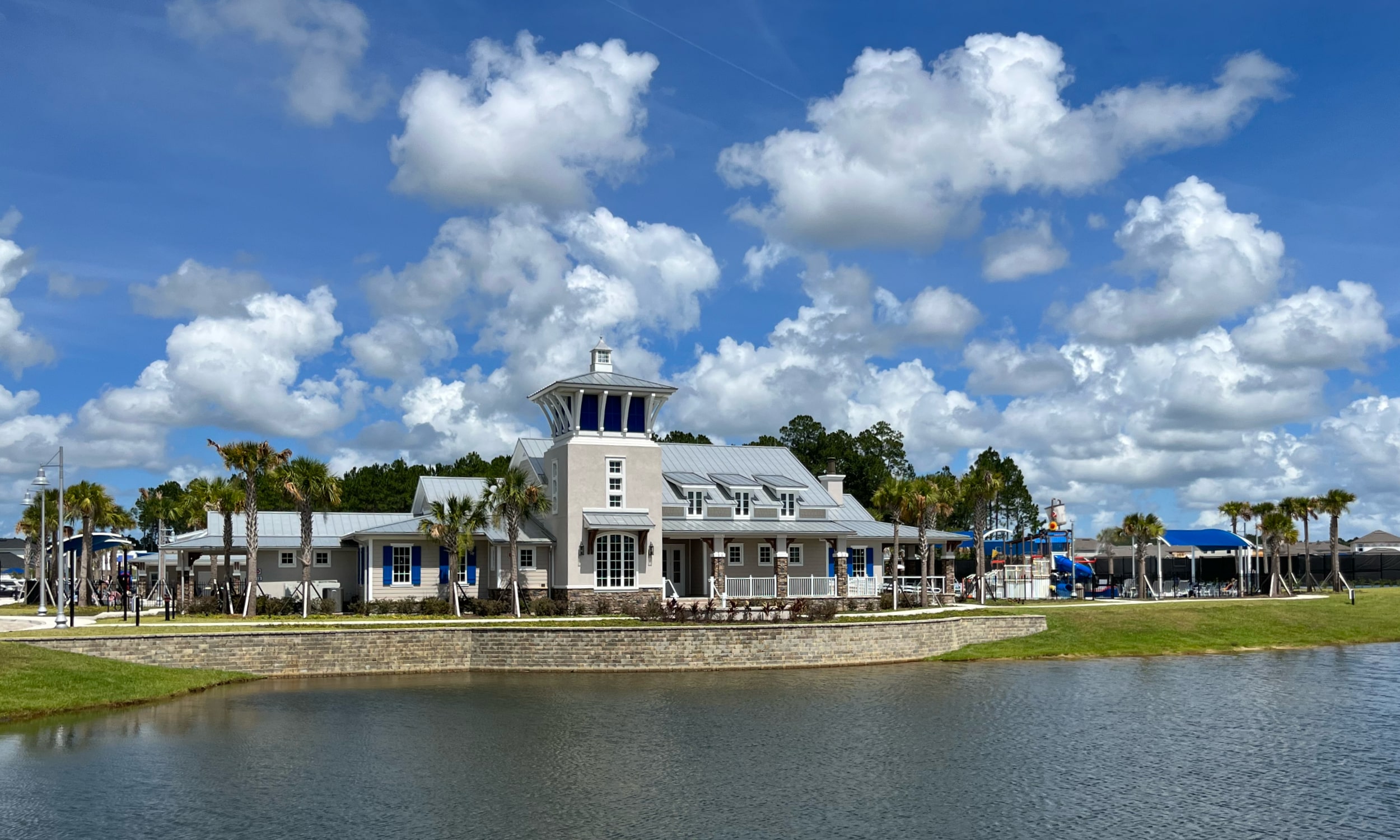 As I write this, in 2022-2023, the  current housing market is on a wild and bumpy ride, and some families have put a halt on buying a home until things level out again. Those not yet in a position to move will want to keep an eye on a master-planned community called SilverLeaf. This will be one of the biggest developments in St. Johns County with a completion date set for 2047. Creating a whole new "town," if you will, your family's new home may soon be on the horizon. 
SilverLeaf Waterford Lakes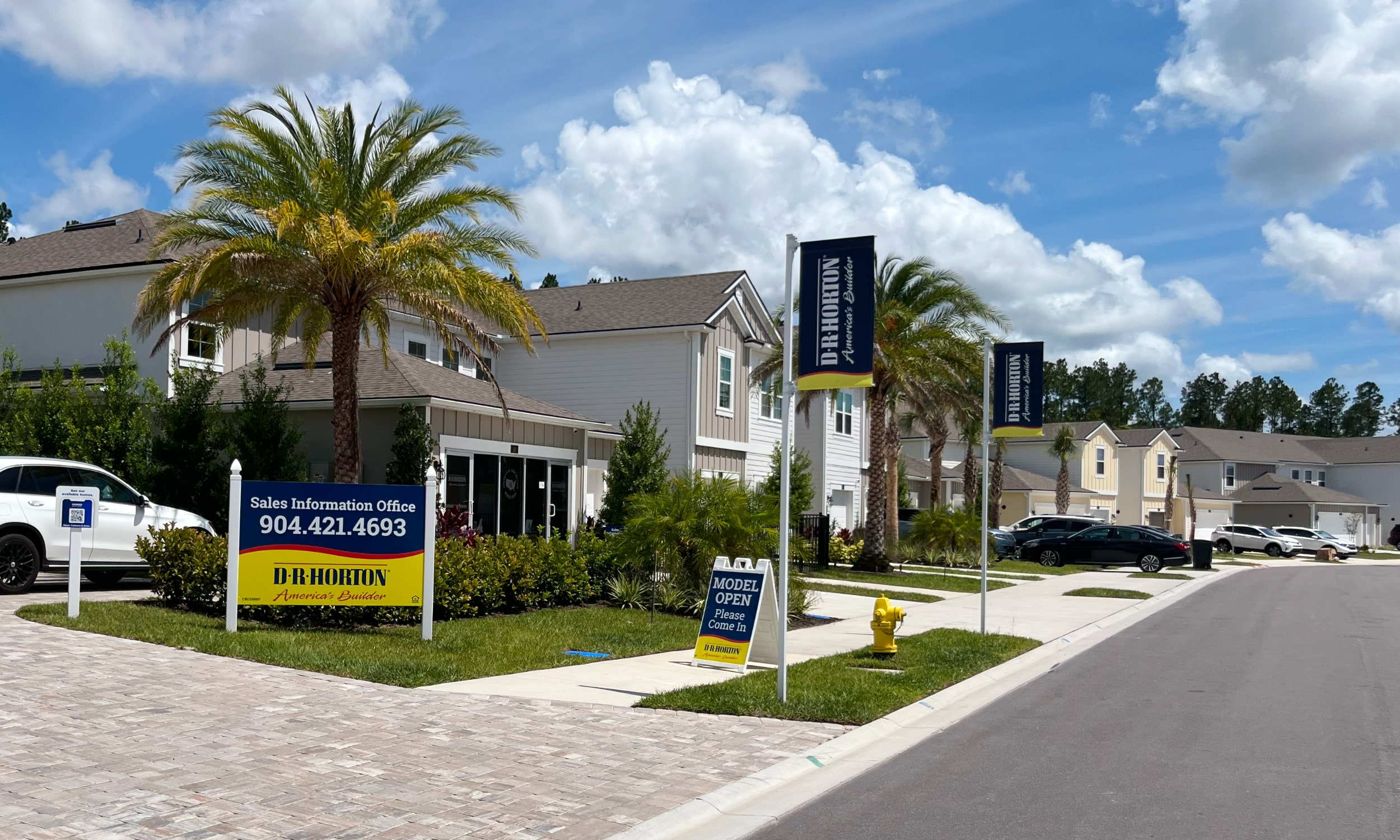 In comparison to some of the other kid-friendly communities, SilverLeaf Waterford Lakes is slightly more affordable with two to three bedroom townhomes and no CDD fees. 
Amenities include the following:
Fitness center.
Pool.
Splash pad.
Cabana.
This location is the newest of the group of kid friendly communities and hasn't fully evolved, building is ongoing, and residents are already living there.
SilverLeaf & Hartford Village 
Comprising new homes currently in development, plans for the community revolve around families, offering kid-friendly amenities. Included in the "amenity grand plan" are:
Swimming pools.
Spray parks.
Tot lot.
Tennis courts.
Playgrounds.
Dog parks.
Clubhouse - Yoga rooms.
Families, as mentioned, have begun to relocate to Silverleaf,  and with an approval of 16,300 residential units, there will be many more to come. 
Price range: 
Townhomes from low $300,000.
Homes from mid $400,000.
There are no CDD fees and the HOA fees are relatively low per year. 
Elementary School:
Wards Creek Elementary School
Middle School: 
Pacetti Bay Middle School
High School:
Allen D. Nease High School
Kid Friendly Living
St Johns County offers a wide array of choices to families of all shapes and sizes. Regardless of which community is the right fit for you - affordability, amenities, new developments or older neighborhoods, at the end of the day, happiness, first and foremost, comes from inside our homes. Therefore, no matter which option you choose, your family will thrive as they swim in a pool, or jump in the waves at the beach, explore the shops nearby, and take lessons at the club, or hike a trail. The doors remain wide open to a slew of possibilities and St. Johns County welcomes all of you.