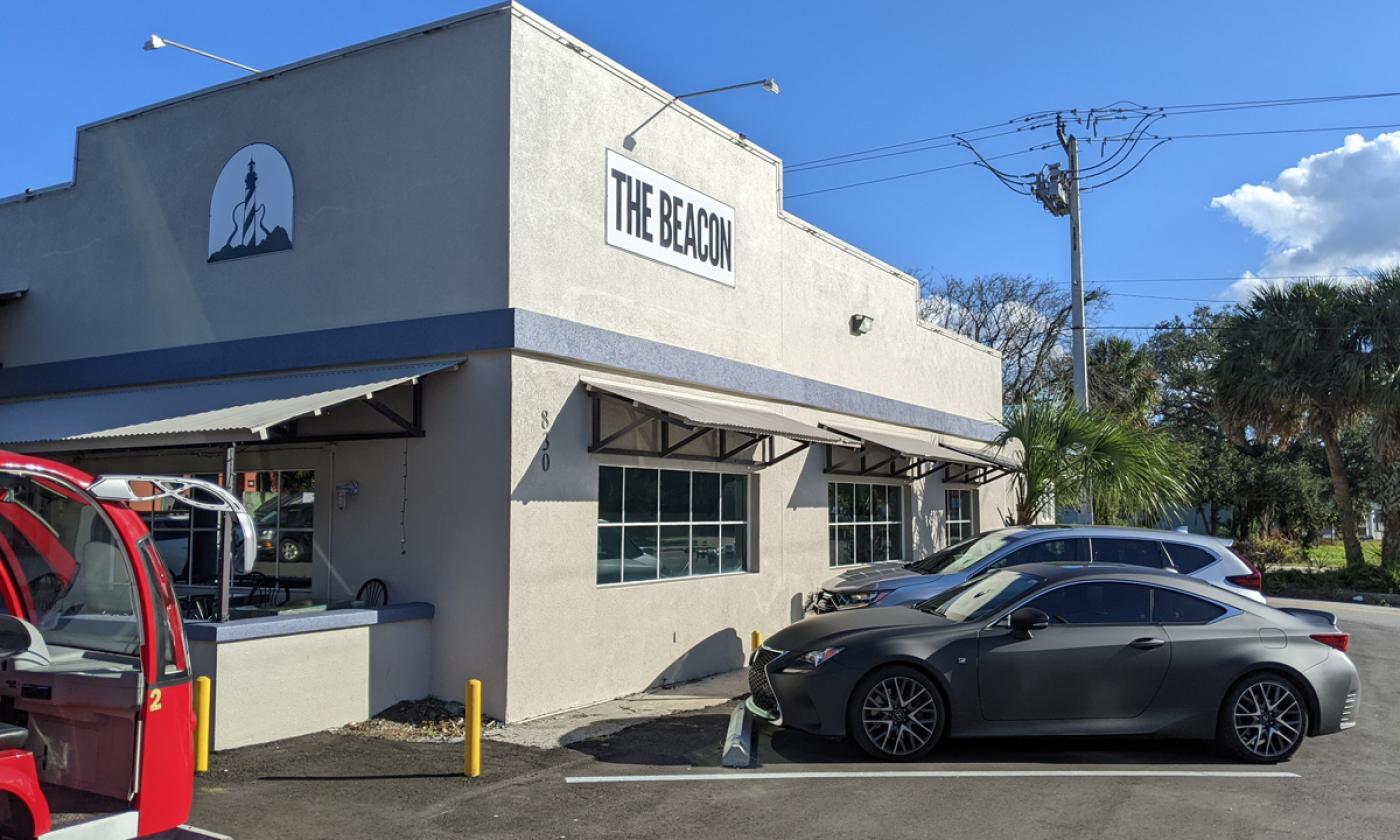 Mon - Thu:
4:00 pm - 10:00 pm
Beacon Listening Room, the bar affiliated with and next to Gypsy Cab Company, offers a relaxed pub environment with a full bar, small eats, gourmet pub meals, and live music three days a week.
Beacon's menu includes small plates such as fried green tomatoes, a poke tuna plate, and short ribs, plus soup and salads, handhelds, and tacos. With options for sides, churros for dessert, a kid's menu, and a full bar, Beacon Listening Room has something to offer every guest.
Happy Hour is from 4:00 to 6:00 p.m. on Monday through Friday with $5.00 draft beers, well liquor, and house wines. Tuesday night is tacos night with gourmet tacos and tequila.
Upcoming Live Music
Tomorrow, September 23rd, 2023
7:00 pm - 8:00 pm
Tomorrow, September 23rd, 2023
8:30 pm - 10:30 pm
Sunday, September 24th, 2023
7:00 pm - 7:45 pm
Sunday, September 24th, 2023
9:00 pm - 9:45 pm
Thursday, September 28th, 2023
6:00 pm - 9:00 pm
Friday, September 29th, 2023
6:00 pm - 9:00 pm
Saturday, October 7th, 2023
7:00 pm - 10:00 pm
Friday, October 13th, 2023
7:00 pm - 10:00 pm
Saturday, October 28th, 2023
8:00 pm - 10:00 am
Friday, December 15th, 2023
7:00 pm - 10:00 pm
Upcoming Events
| Event | Date | Time |
| --- | --- | --- |
| St. Augustine Songwriters Night | Tuesday, October 17th, 2023 | 7:00 pm - 9:00 pm |
| St. Augustine Songwriters Night | Tuesday, November 21st, 2023 | 7:00 pm - 9:00 pm |
| St. Augustine Songwriters Night | Tuesday, December 19th, 2023 | 7:00 pm - 9:00 pm |
| St. Augustine Songwriters Night | Tuesday, January 16th, 2024 | 7:00 pm - 9:00 pm |
| St. Augustine Songwriters Night | Tuesday, February 20th, 2024 | 7:00 pm - 9:00 pm |
| St. Augustine Songwriters Night | Tuesday, March 19th, 2024 | 7:00 pm - 9:00 pm |
| St. Augustine Songwriters Night | Tuesday, April 16th, 2024 | 7:00 pm - 9:00 pm |
Mon - Thu:
4:00 pm - 10:00 pm