Dream Boat Coffee
100 St. George Street, St. Augustine, 32084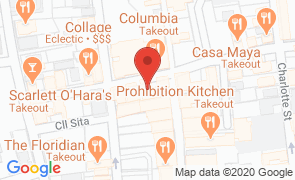 Hours
of Operation
Sun - Thu:
8:30 am - 9:00 pm

Fri - Sat:
8:30 am - 10:00 pm

Dream Boat Coffee is a coffee and ice cream counter nestled in a small space off St. George Street. The cute shop specializes in cold brews, lattes, floats, and ice cream 'sammies.' What they lack in espresso, they make up for in a cold coffee concentrate that stirs up your energy as smoothly as it cools you off. Flavors on the menu include Sweet Cream Cold Brew, Mocha Cold Brew, Caramel Macchiato, Iced Cold Brew, and Cold Pressed Shot. They also have non-coffee items like cold hibiscus tea and chai lattes.

A number of specials are also provided by Dream Boat Coffee, one giving you a combo of something to sip and something to nibble. Their Latte Float includes two chocolate chip cookies with ice cream. If you're hungry for something sweet, ice cream is available by the scoop in a cup, cone, or one of their ice cream sammies. The Wild Child features two sugar cookies with a strawberry ice cream filling, and the Young Gun has two chocolate chip cookies with coffee ice cream.

Ice cream flavors include Vanilla, Chocolate, Strawberry, Rocky Road, Salted Caramel, Cookie Dough, and more. For chic gifts, a number of mugs and pleasant-looking planners are for sale in a corner. Bags of Bold Bean coffee (who provide some of the brews) are also available for purchase.

Once you have a treat from Dream Boat Coffee, either sit and enjoy in their scenic dining space with a light bulb-strung canopy, herbaceous plants, and wicker seating, or take your snack down historic St. George Street.

No Reviews Yet...

Be the first to Review Dream Boat Coffee!




Things to Do
Near Dream Boat Coffee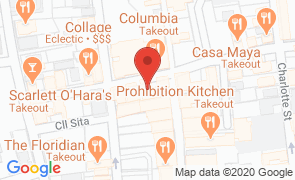 Dream Boat Coffee
100 St. George Street, St. Augustine, 32084
Hours
of Operation
Sun - Thu:
8:30 am - 9:00 pm

Fri - Sat:
8:30 am - 10:00 pm