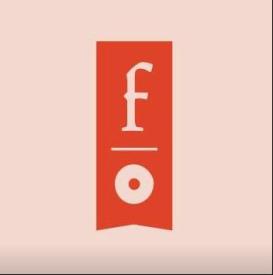 Fiction Donuts has PERMANENTLY CLOSED.
Fiction Donuts sells a t-shirt that proclaims, "Reading Burns Calories." If true, this would be a boon to both those who make the treats available at Fiction Donuts and those who enjoy them.
Some of the flavors are classic, such as their old-fashioned glaze and their Boston creme donuts. Other flavors — such as mango mimosa, maple bourbon pecan, and chocolate espresso — have been developed for more adventurous palates.
In addition, Fiction Donuts makes sweet buns, sausage rolls, and other sweet and savory morning treats, as well as gluten-free options. All donuts are made using the same techniques perfected by home and small-town bakers for over 100 years. 
As the name suggests, Fiction Donuts has a book-lovers theme. They offer a book club for kids through 5th grade, and host local writers when they launch new books. The wall of the restaurant is decorated with a bookshelf mural featuring popular books submitted by customers. The gift cards look like library slips, and merchandise the Fiction Donuts logo is available for sale.
Guests may order a single donut, a half dozen, a dozen, or more. Fiction Donuts is located on US 1 at the Seabridge Square shopping plaza in the upper far left corner across from Nettle's Jewelry.