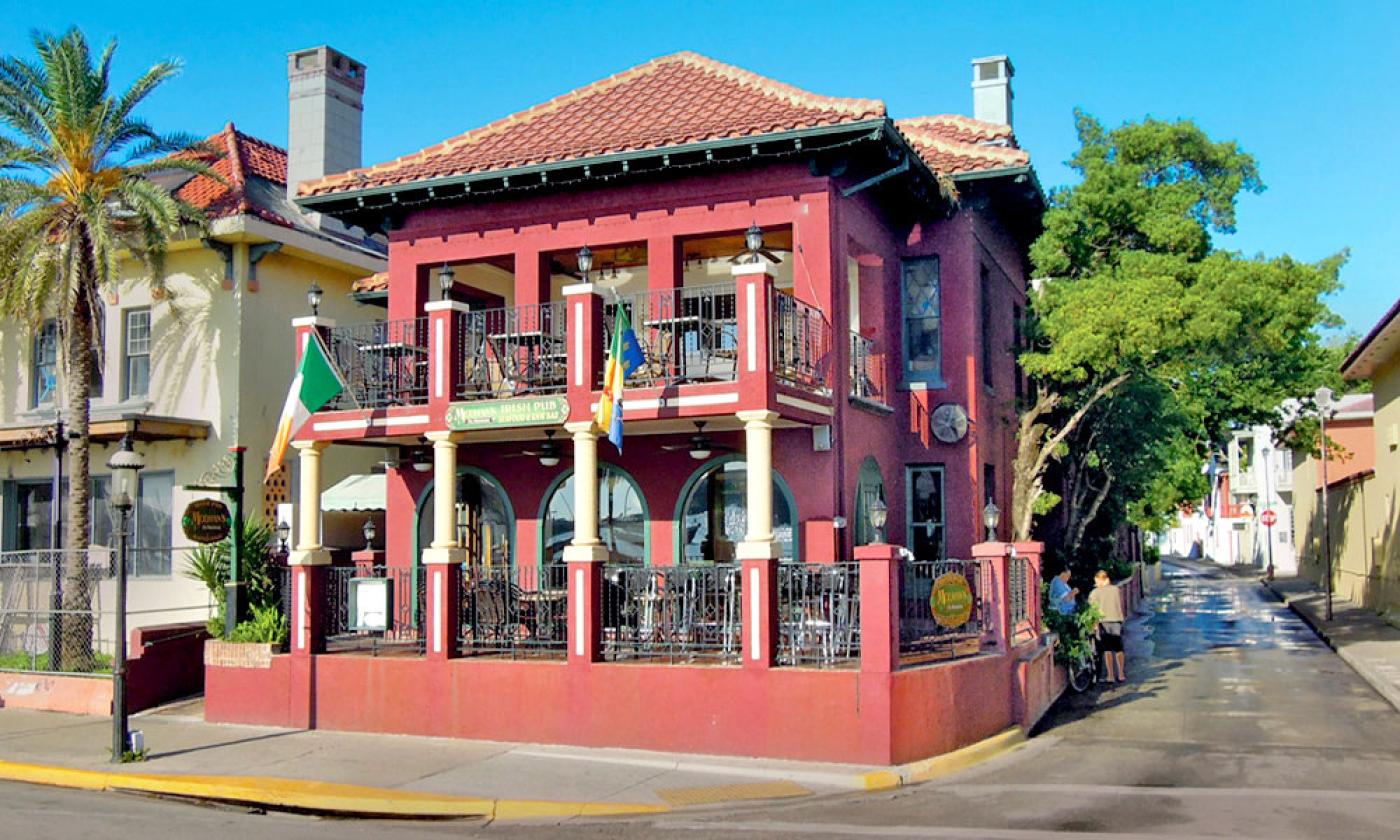 Meehan's Irish Pub and Seafood House serves traditional Irish dishes and drinks year round. Built in 1917, the pub offers scenic views of Matanzas Bay from indoor and outdoor patios.
There are several signature dishes at Meehan's, including traditional Irish favorites such as corned beef and cabbage, shepherd's pie, and fish-n-chips, as well as signature specialties such as the Galway Seafood Medley, the Shrimp Floridian for Two, and Irish Benedict.
Meehan's hosts live music every night, and also features a second bar—Backyard at Meehan's Island Café and Tropical Bar.