Puccini's Pizzeria
Vilano Beach Town Center
85 Ava Way, St. Augustine, 32084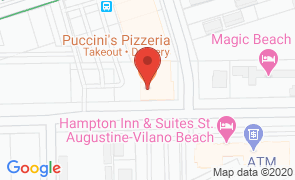 Hours
of Operation
Sun:
11:00 am - 10:00 pm

Mon - Thu:
12:00 pm - 10:00 pm

Fri - Sat:
11:00 am - 10:00 pm

Located at Vilano Beach Town Center, Puccini's Pizzeria serves authentic Italian cuisine in a casual and welcoming environment.

Locally owned and operated, Puccini's relies on local providers of fresh ingredients. Their varied menu includes pasta dishes, pizzas, salads, stromboli, calzones, and sweet Italian desserts.

Guests can customize their own pie right down to the type of wheat used for the crust. Puccini's serves drinks, including beer and wine, and offers eat-in, take-out, and delivery options.
Things to Do
Near Puccini's Pizzeria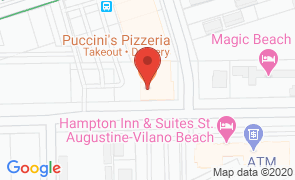 Puccini's Pizzeria
Vilano Beach Town Center
85 Ava Way, St. Augustine, 32084
Hours
of Operation
Sun:
11:00 am - 10:00 pm

Mon - Thu:
12:00 pm - 10:00 pm

Fri - Sat:
11:00 am - 10:00 pm