Taberna del Caballo
In the Colonial Quarter
37 St. George Street, St. Augustine, 32084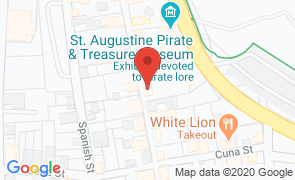 Hours
of Operation
Sun - Mon:
11:00 am - 8:00 pm

Tue - Wed:
Closed

Thu:
11:00 am - 8:00 pm

Fri:
11:00 am - 9:00 am

Sat:
11:00 am - 10:00 am

The Taberna del Caballo is an authentically-styled Spanish taberna that recreates 18th-century St. Augustine both in its atmosphere and in its food (tapas). As part of St. Augustine's Colonial Quarter, the Taberna offers a glimpse into the life of the Spanish garrison here in the 1700s, with occasional surprise visits from reenactors depicting soldiers and citizens from that time.

Located in the heart of St. Augustine's historic downtown district, the Taberna del Caballo serves beer, wine, cocktails, and delicious Sangria. They have a selection of Spanish wines, and their Sangria and Margaritas are made on the premises, not from a mix. They offer a selection of starters (or tapas) that change regularly. 

Taberna del Caballo has seating inside as well as a large, covered patio where dogs are welcome. Those who seek lunch or dinner in addition may order from St. Augustine Company and enjoy their meals in the Taberna's bar or on their patio.
Things to Do
Near Taberna del Caballo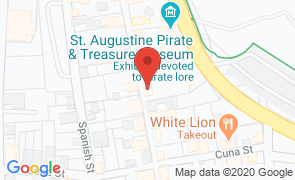 Taberna del Caballo
In the Colonial Quarter
37 St. George Street, St. Augustine, 32084
Hours
of Operation
Sun - Mon:
11:00 am - 8:00 pm

Tue - Wed:
Closed

Thu:
11:00 am - 8:00 pm

Fri:
11:00 am - 9:00 am

Sat:
11:00 am - 10:00 am