Taberna del Caballo
In the Colonial Quarter
37 St. George Street, St. Augustine, 32084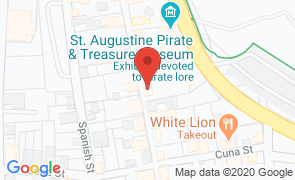 Hours
of Operation
Sun - Thu:
11:00 am - 9:00 pm

Fri - Sat:
11:00 am - 11:00 am

Opens at 11:00 a.m., daily.
The Taberna del Caballo is an authentic Spanish taberna that recreates 18th-century St. Augustine both in its atmosphere and in its food. As part of St. Augustine's Colonial Quarter, the Taberna offers a glimpse into the life of the Spanish garrison here in the 1700s, with occasional surprise visits from reenactors depicting soldiers and citizens from that time.

Located in the heart of St. Augustine's historic downtown district, the Taberna del Caballo serves light tapas and other Spanish favorites, as well as beer, wine, and delicious Sangria. Their Sangria and Margaritas are made on the premises, not from a mix. Their menu includes starters (or tapas) such as nachos, a tapas board, and campera ensalada. Sandwiches include a hamburger, a grilled chicken sandwich, and a delicious Cuban.

Taberna del Caballo also offers salads, a smoked bean soup, and tacos. Those who seek a more substantial meal may choose from Latin favorites that include carne asada, pescado fresco, and Taberna dirty rice bowl with slow-roasted pork.

They have seating inside, as well as a large, covered patio where dogs are welcome.
Things to Do
Near Taberna del Caballo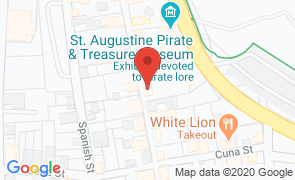 Taberna del Caballo
In the Colonial Quarter
37 St. George Street, St. Augustine, 32084
Hours
of Operation
Sun - Thu:
11:00 am - 9:00 pm

Fri - Sat:
11:00 am - 11:00 am