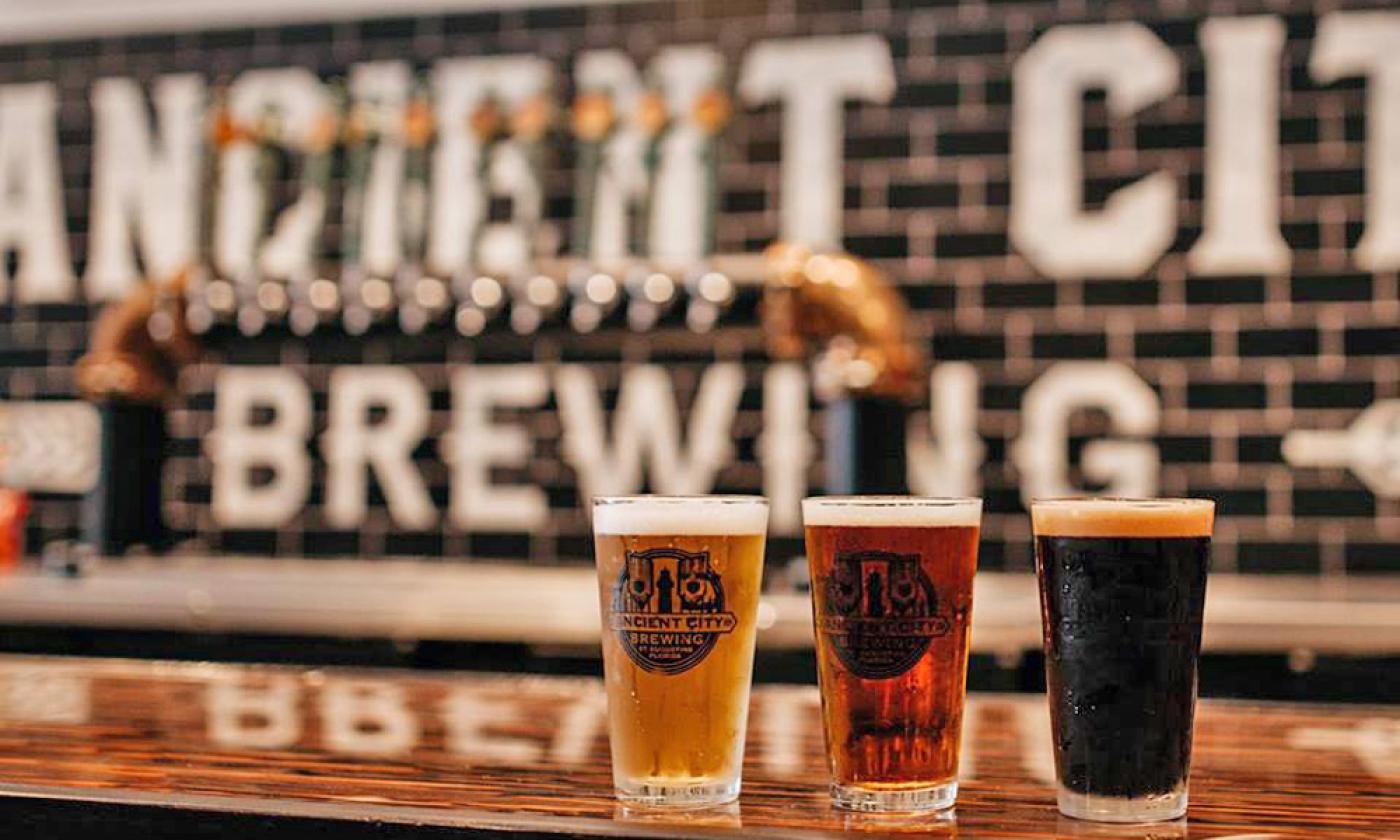 Tue - Thu:
4:00 am - 10:00 pm
Sat - Sun:
12:00 am - 12:15 am
Serving up a selection of beers lovingly brewed at the Ancient City Brewhouse, the Ancient City Brewing Downtown Taproom offers visitors tastes of local brews, right in the heart of the historic district. Located on Cathedral Place, across the street from the Plaza de la Constitucion, the Ancient City Brewing Downtown Taproom is just a short stroll from the shops of historic St. George Street and many of St. Augustine's other attractions.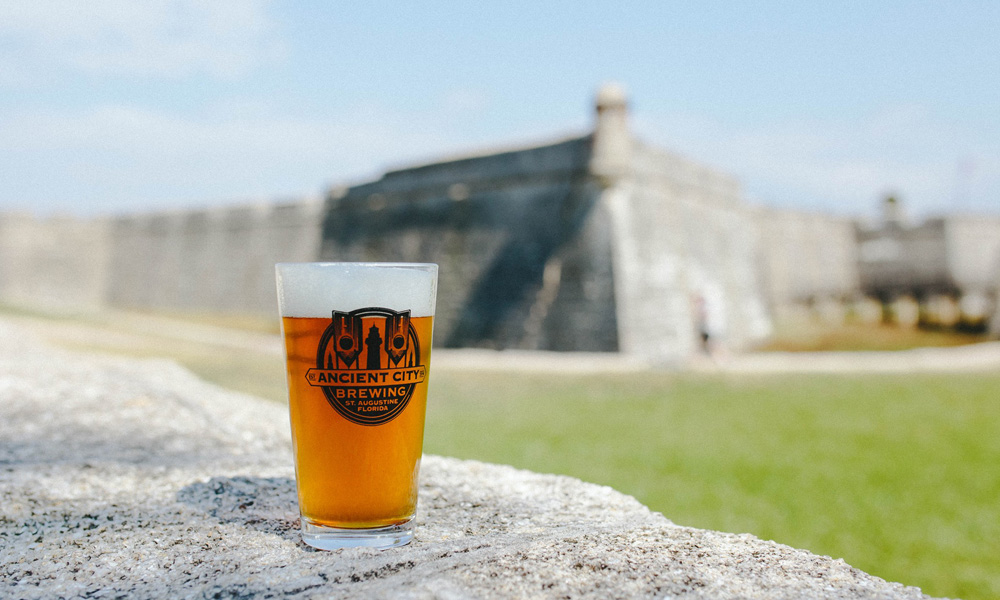 Note: You're not really allowed to drink alcohol at the Castillo de San Marcos like this, but the fort sure makes this beer look good.
Ancient City Brewing offers craft beers to please the preferences of every beer lover. The brewery's flagship beers, including the Galleon Golden Ale and the award-winning Matanzas River Red Ale, are available at the Downtown Taproom. Ancient City also offers seasonal and special release brews, like the Imperial Vanilla Porter and the Key Lime Kölsch, which are limited release and exclusively available for tasting at the Downtown Taproom.
Tue - Thu:
4:00 am - 10:00 pm
Sat - Sun:
12:00 am - 12:15 am