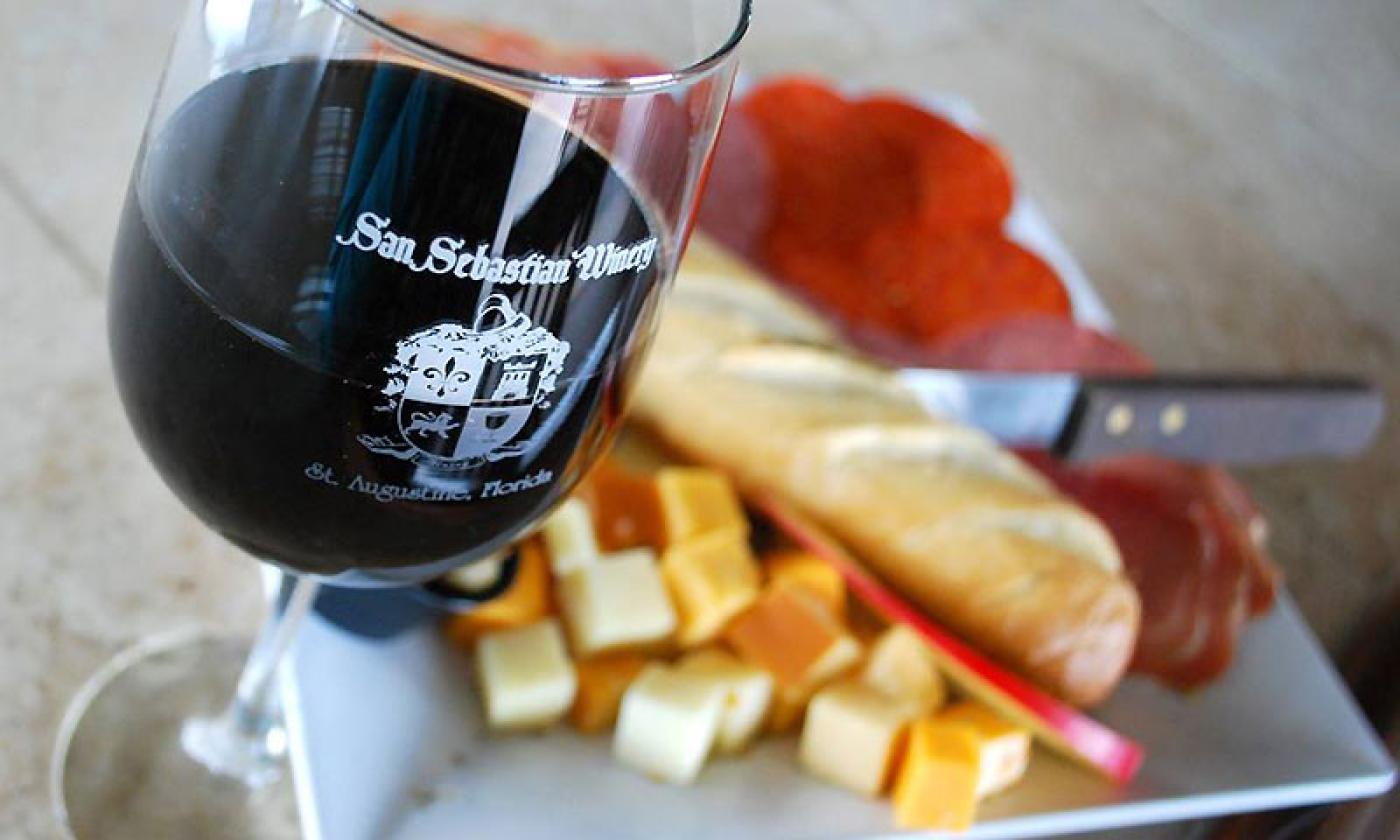 Fri - Sat:
11:30 am - 10:00 pm
The Cellar Upstairs Wine Bar & Restaurant is on the top floor and roof deck of the San Sebastian Winery in St. Augustine, Florida. This restaurant provides a one-of-a-kind atmosphere, with impressive views, live music,and a great selection of house wines and beer.
Guests can enjoy light appetizers combined with their favorite San Sebastian wine or imported or domestic beer. Guests can park here on First Friday Art Walk and enjoy the rooftop before or after their Art Walk adventure.
The view from the open deck is spectacular, especially as the sun goes down and the city lights up. There is no cover charge to enter the Cellar Upstairs Wine and Bar and Restaurant, and they do not accept reservations.
Live Entertainment
The Cellar Upstairs features eclectic live music, including R&B and blues, Friday through Monday 1 - 4 p.m. and again from 6-10 p.m. To see the full calendar of performers, please click here.
Upcoming Live Music
Friday, September 30th, 2022
1:00 pm - 4:00 pm
Friday, September 30th, 2022
6:00 pm - 10:00 pm
Fri - Sat:
11:30 am - 10:00 pm
Have a Question?