Corner Bar
Rignt next to Gypsy Cab on Anastasia Blvd.
830 Anastasia Blvd., St. Augustine, 32080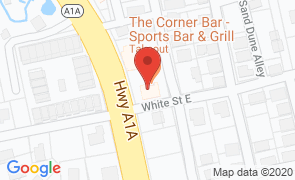 Hours
of Operation
Sun - Fri:
4:00 pm - 11:45 pm

Sat:
12:00 pm - 10:00 pm

The Corner Bar is open for meals from the Gypsy Cab Company. All events usually held at the Corner Bar will be held at other locations. 

The Corner Bar is a sports bar with a music and comedy habit.  First, the have 10 HD satellite TV's including our giant HD projection TV (perfect for football games).

They also present local musicians frequently on Monday through Thursday, and Jackie Knight's Comedy Club on most Friday and Saturday nights. 

Locals and visitors stop by to watch the game, listen to music, or enjoy some of the country's top comedy acts.

Their Happy Hour is from Monday through Friday from 3 p.m. to 7 p.m. with 2 for 1 drinks, drafts and wine, plus a special $5.00 appetizer menu.

The Corner Bar serves food prepared next door at the Gypsy Cab Company one of the area's favorite casual restaurants.




Upcoming Events

Images
Things to Do
Near Corner Bar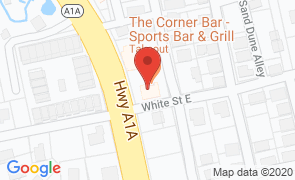 Corner Bar
Rignt next to Gypsy Cab on Anastasia Blvd.
830 Anastasia Blvd., St. Augustine, 32080
Hours
of Operation
Sun - Fri:
4:00 pm - 11:45 pm

Sat:
12:00 pm - 10:00 pm