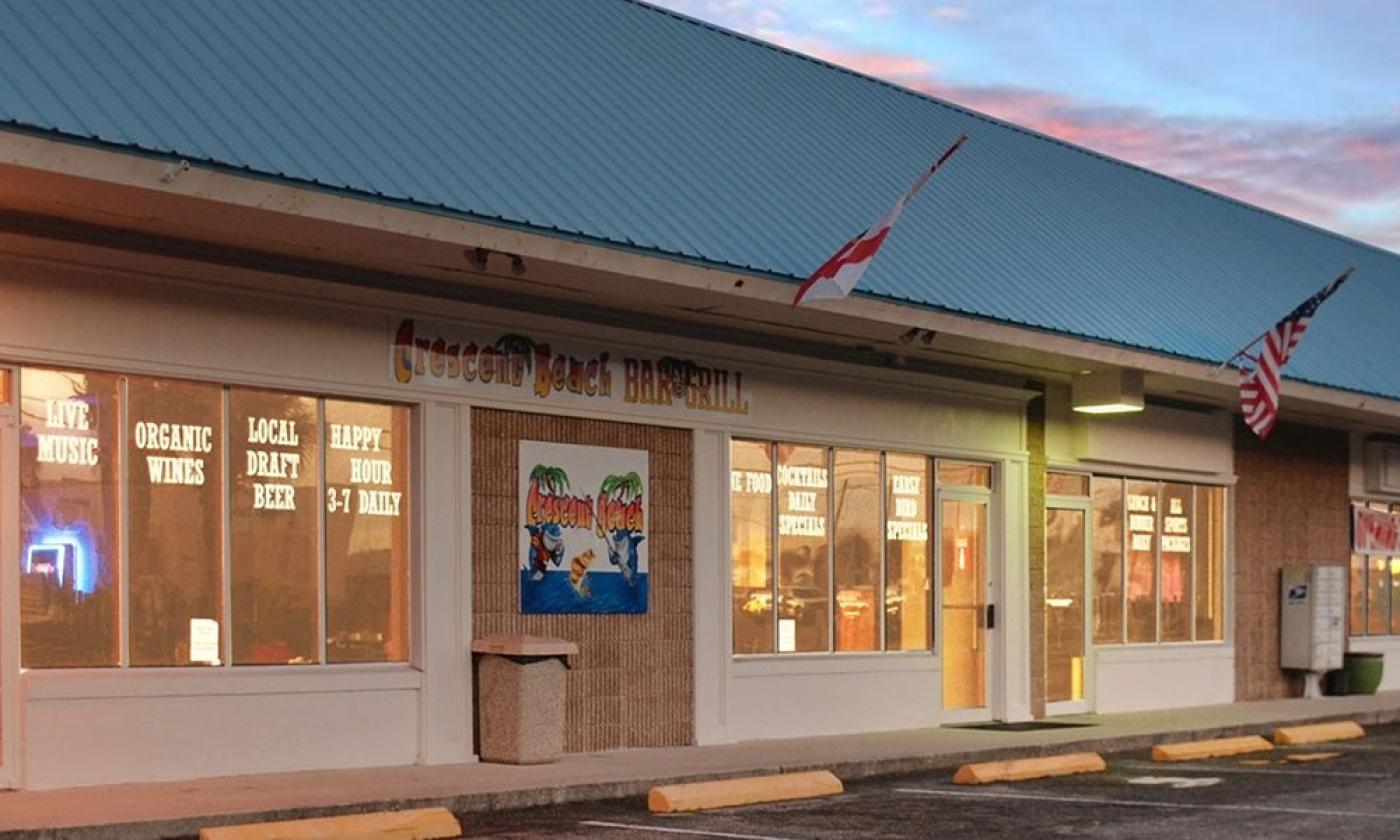 Wed - Thu:
11:00 am - 9:00 pm
Fri - Sat:
11:00 am - 10:00 pm
Crescent Beach Bar and Grill is serious about customers having fun. They have a renovated interior, music stage, separate game room, and many screens everywhere so guests don't miss the game.
Crescent Beach has a full bar, beer on tap and in bottles, wines (including organic wines) and a Happy Hour daily from 3 to 7 p.m. In addition, they offer a drinks menu with specialty cocktails, and "bucket specials".
They serve lunch and dinner, beginning each with a variety of starters from fried calamari to crab cakes (available for dinner only). They offer salads and soups, with a French onion soup made daily as well as a soup du jour. Their salads range from wedge and garden salads, served at both lunch and dinner, to the kale walnut apple pear salad on the dinner menu.
Those visiting during dinner service may opt for seafood, chicken and beef entrées, or any of the pasta dishes. In addition, they have a daily specials menu for drinks through dessert, posted on the surf board.

Wed - Thu:
11:00 am - 9:00 pm
Fri - Sat:
11:00 am - 10:00 pm