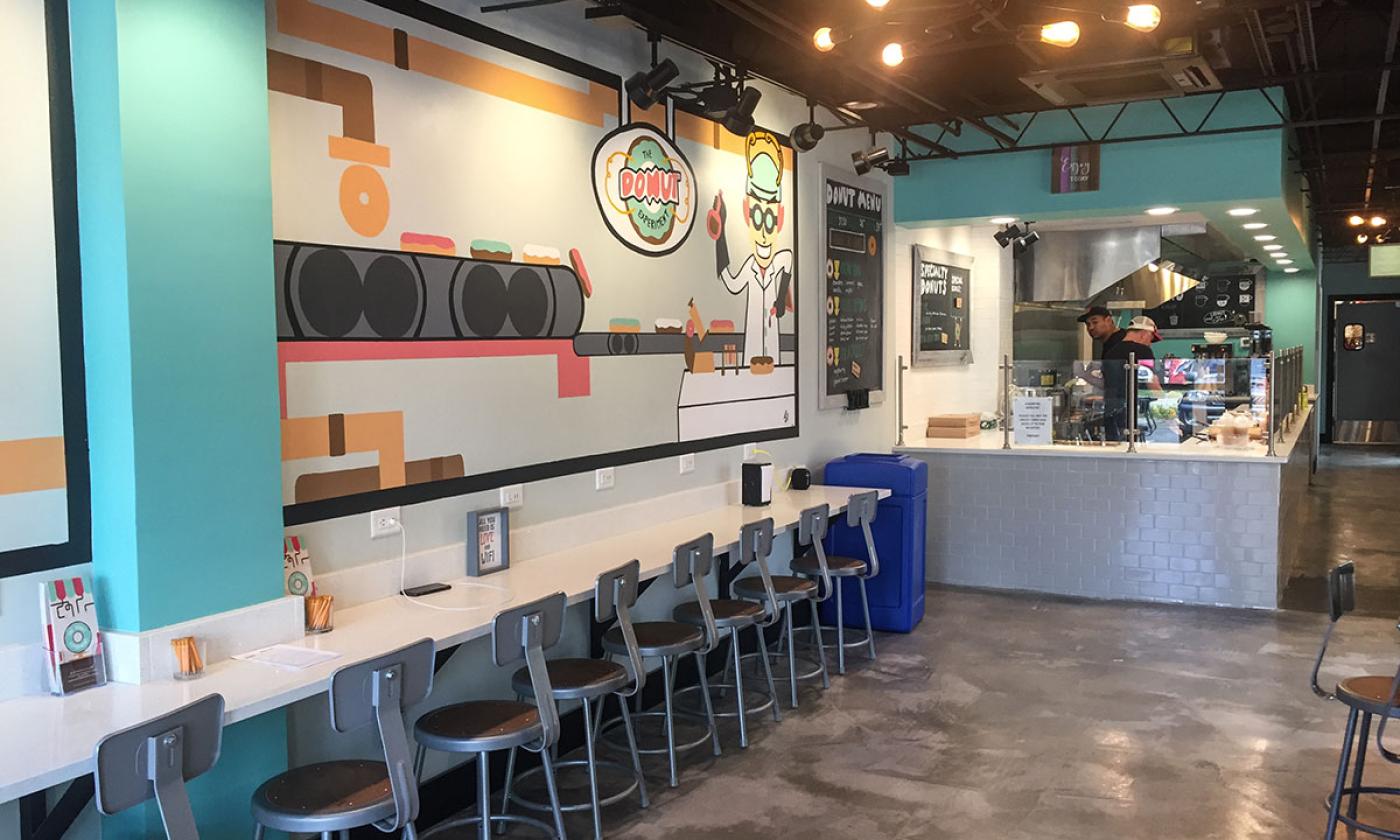 Sun - Thu:
7:00 am - 1:00 pm
The Donut Experiment is a made-to-order donut shop serving up hot & fresh customized donuts. Patrons take a clipboard and fill out the sheet for the quantity, glaze, and topping of the donut they'd like. You can also choose to have a plain cake donut, powdered-sugar donut, or a cinnamon-sugar donut. Also, check out their specialty donuts and specialty icings and toppings.
Toppings include chocolate sprinkles, coconut, peanuts, Butterfinger, Oreos, M&Ms, Fruity Pebbles, and much more. Icing choices include caramel, chocolate, vanilla, and glaze. The restaurant is fitted with electrical outlets so students and remote workers can sit and get some work done while dining on donuts and coffee.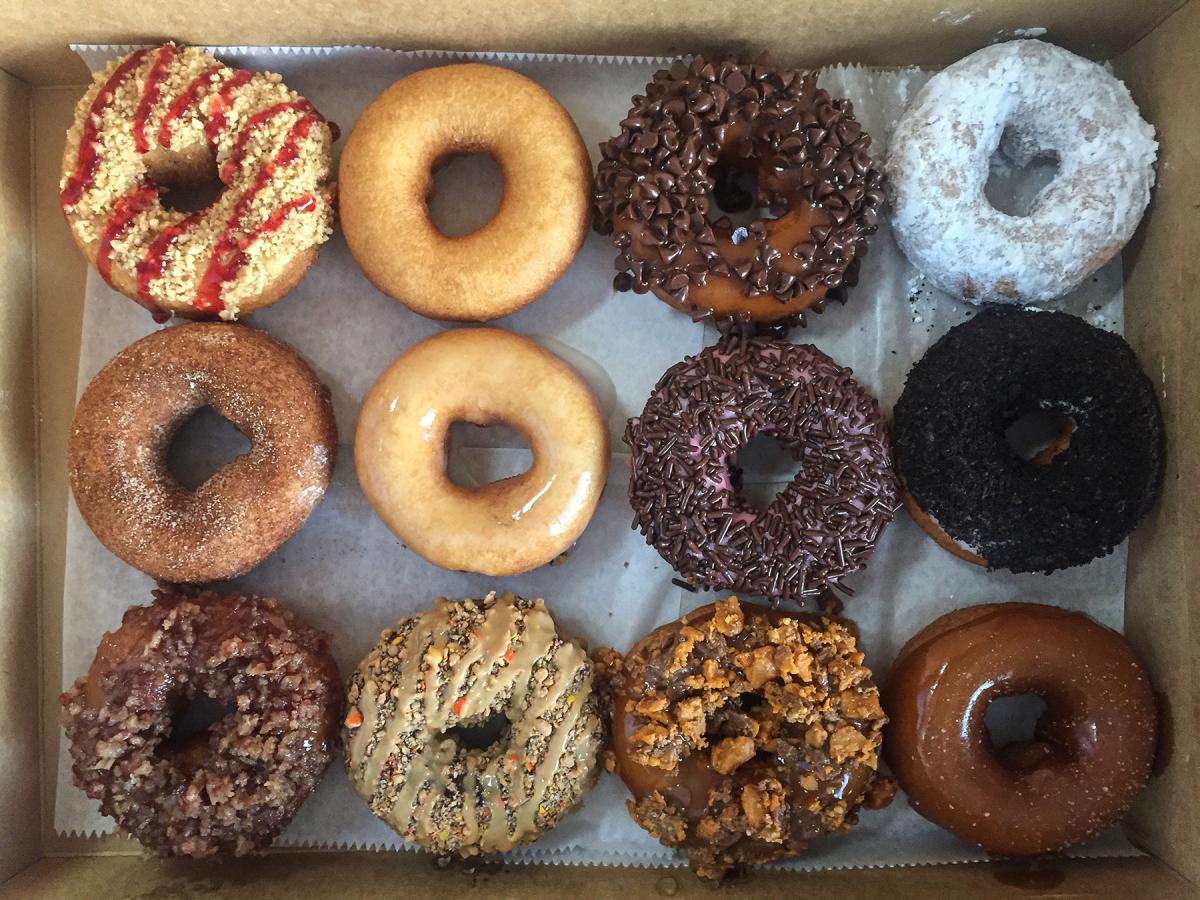 The Donut Experiment can host birthday parties and school groups.
They are located on King Street next to St. Augie's Pizza.
Sun - Thu:
7:00 am - 1:00 pm