Starbucks Coffee: Beach
In the Publix Plaza
1059 A1A Beach Blvd., St. Augustine, 32080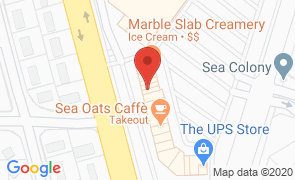 Hours
of Operation
Monday - Sunday: 6 a.m. to 9 p.m.
Starbucks on beautiful Anastasia Island in historic St. Augustine serves delicious, fresh brewed coffee every day. Here your favorites are available like hot brewed coffee, chocolate beverages, espresso, the famous Frappuccino?Ÿƒ?????? and blended drinks, Tazo?Ÿƒ?????? Teas, Vivanno?Ÿ?›?›ƒ?ª????› smoothies and kids beverages. Blending coffee beans from all around the world such as Latin America, Africa, Asia and more places, Starbucks ensures a great variety to each beverage.

These tasty drinks are not all that's served at Starbucks. Here you can also order baked goods, fruit and snack plates, hot breakfast sandwiches, salads, sandwiches, Paninis and wraps, ice cream and yogurt parfaits. Call your Starbucks for more details about menu items. So make your morning a great one and stop by Starbucks for your favorite beverage and a delicious breakfast.
Things to Do
Near Starbucks Coffee: Beach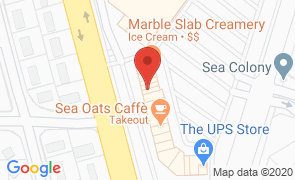 Starbucks Coffee: Beach
In the Publix Plaza
1059 A1A Beach Blvd., St. Augustine, 32080